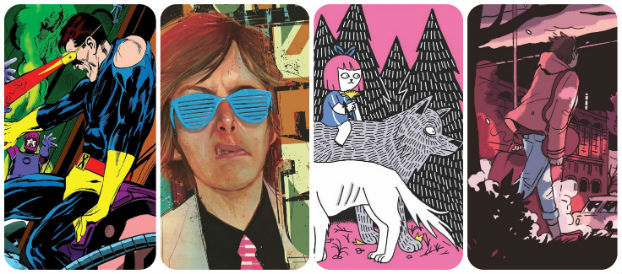 It's nearly Wednesday, and you know what that means: a fresh load of comics and graphic novels! With so many publications hitting your local comics store, comics event or digital storefront, the BF team are here to lead you through the woods with our weekly staff picks. Satisfaction guaranteed!
Comic of the Week
Are You Listening?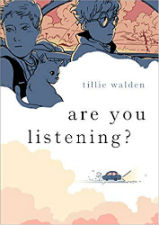 New Tillie Walden work? Well that's always going to be at the top of the "must-buy" list in its debut week and the latest graphic novel from the Eisner Award-winning artist (and multiple Broken Frontier Award-winning creator, as we like to mention every single time we cover Walden's work here at BF) is no exception.
On the run, Bea is joined on her journey through West Texas by Lou as the pair travel through a transforming landscape, are joined by a mysterious feline companion and haunted by a group of menacing men. Hidden truths will be revealed as the two women's shared experiences bring them closer together. This looks set to be another of Walden's deft character studies making powerful use of the visual metaphor and symbolism that's been such a vital part of some of her previous offerings. It's our 'Comic of the Week' here at BF but there's no doubt it will also be one of everyone's comics of the year as well.
No hard sell needed this week. You're all going to buy it anyway.
Tillie Walden (W/A) • First Second, $17.99
– Andy Oliver 
Mimi and the Wolves Vol. 1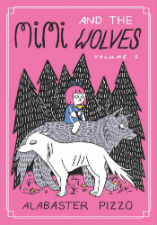 From Avery Hill Publishing, the indie publishing powerhouse that first launched Tillie Walden on her ever more stratospheric trajectory, comes this collection of the first three issues of Alabaster Pizzo's previously self-published Mimi and the Wolves.
Mimi lives with her companion Bobo in her tree house in the Flat Fields. When unsettling, recurring dreams of demons disrupt her, Mimi must decide whether to leave the stability of her world to find answers from the dangerous inhabitants of the Evergreen Woods. You can see preview pages of this epic work on the AHP site here and see how Pizzo's accessible art teems with detail. Avery Hill have a fantastic track record in bringing the very best emerging talent to entirely new audiences and this book is no different. You can order online here.
Alabaster Pizzo • Avery Hill Publishing, £14.99
– Andy Oliver
X-Men by Roy Thomas and Neal Adams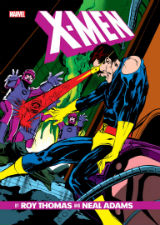 The history of the X-Men pre-Giant-Size X-Men #1 is an erratic one. After a year and a half of allegorical themed stories and a growing rogues gallery of foes, the book would often lose its way and it eventually became one of the weaker titles of the era. As the '70s loomed it was close to cancellation. But that's also when one of the most memorable X-Men runs of all time began.
The creative alchemy of Roy Thomas and Neal Adams gave the book back its cult favourite status again, albeit briefly, with the art of Adams set to take on an iconic status in the years that followed. Havok, Magneto, Sauron, Ka-Zar and the Savage Land are just some of the treats awaiting readers in this hardback edition of a truly classic Marvel run. Collects content from X-Men #56-63 and #65.
Roy Thomas (W), Neal Adams (A) • Marvel Comics, $39.99
– Andy Oliver
Punks Not Dead Vol. 2 – London Calling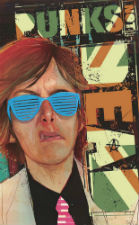 As we return to the lives of schoolboy Fergie Ferguson and Sid (the ghost of a very familiar looking punk rocker from another era) they're on the run, accused of murder and being pursued by the Department of Extra-Usual Affairs, alongside the police and other dark forces. In this second arc Fergie is also looking for answers about his absent father, a mysterious figure who may have been involved in the music industry in the '80s and '90s.
Those who have been waiting for the trade since the first miniseries concluded are reminded that this multi-genre offering compiles the second arc this week. Steeped in pop cultural craziness, Barnett and Simmonds' off-centre coming-of-age tale has been a darkly-edged treat. If you haven't sampled it as yet why not pick up both trade paperbacks this week?
David Barnett (W), Martin Simmonds (A), Aditya Bidikar (L) • IDW Publishing/Black Crown, $17.99
– Andy Oliver
The ABC of Typography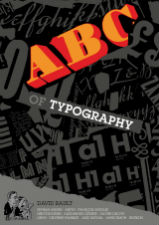 You can always look to SelfMadeHero for something a little different amongst their already eclectic line of biographies, OGNs, European translations and literary adaptations. This week sees The ABC of Typography, a book which "traces 3,500 years of type, from Sumerian pictographs, through Roman calligraphy, to Gutenberg, the Bauhaus and beyond."
From the contentious likes of Comic Sans to the iconic London Underground font of Edward Johnson, this is a volume that covers both the loved and the loathed in the world of type. Part of SelfMadeHero's Autumn line-up of books.
David Rault (W), Seyhan Argun, Aseyn, François Ayroles, Hervé Bourhis, Alexandre Clérisse, Olivier Deloye, Libon, Delphine Panique, Jake Raynal, Anne Simon and Singeon (A) • SelfMadeHero, $24.99
– Andy Oliver