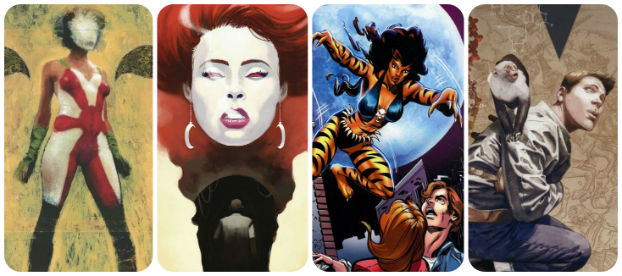 It's nearly Wednesday, and you know what that means: a fresh load of comics and graphic novels! With so many publications hitting your local comics store, comics event or digital storefront, the BF team are here to lead you through the woods with our weekly staff picks. Satisfaction guaranteed!
Comic of the Week
Kabuki Omnibus Vol. 1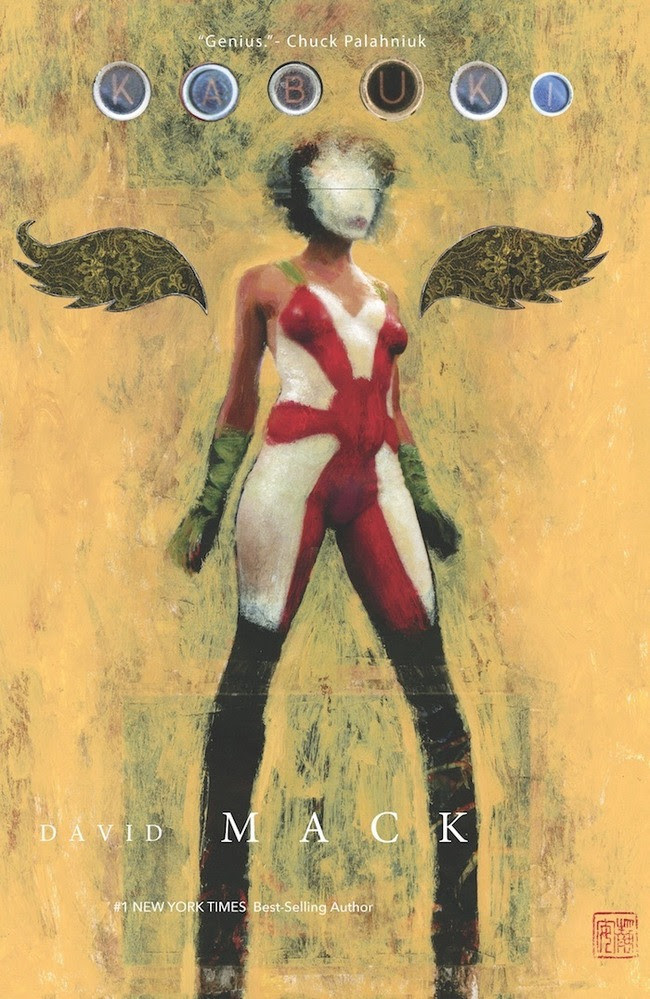 To celebrate Kabuki's 25th anniversary—and just in time for the upcoming Kabuki television series—Dark Horse Comics is releasing David Mack's acclaimed comic in an affordable trade paperback omnibus edition. This is the perfect opportunity to take in the series from the beginning, as the omnibus will collect the first two original volumes, Circle of Blood and Dreams.
If you're new to Kabuki, here's the publisher's description: "A young woman, code name Kabuki, struggles with her identity in near-future Japan. Working as an operative for a clandestine government agency known as the Noh, Kabuki neutralizes dangerous individuals before they become national-level threats, but when the agency she works for is compromised, Kabuki's personal quest sends her down a difficult path to her own self-discovery that may bring her in direct conflict with the powers she formerly served." Mack delivers enough action and intrigue—along with his incredibly addictive artwork—to satisfy every espionage fan.
David Mack (W/A) • Dark Horse Comics, $29.99
-Karen O'Brien
Criminal Macabre: The Big Bleed Out #1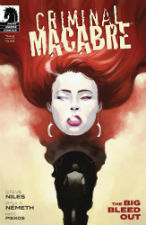 Steve Niles has always known a thing or two about vampires, and how to spin a compelling story around their macabre presence among us. For those expecting something like 30 Days of Night, this story may or not come as a complete surprise. It features Cal McDonald, once a killer of monsters, now a down-and out 'supernatural detective' reduced to wandering the streets.
Something has scared McDonald and, naturally, there's a female vampire involved. Pick it up for the fine art by Gyula Nemeth, known as much for titles like Zorro and Lovecraft's At the Mountains of Madness, as well as his work with brands like Adidas, Coca Cola, and McDonald's.
Steve Niles (W), Gyula Nemeth (A), Nate Piekos (L) • Dark Horse Comics, $3.99
– Lindsay Pereira
Tigra: The Complete Collection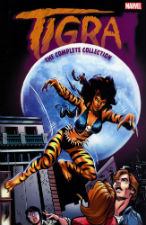 Perhaps the character with the oddest character arc in the 1970s Marvel Universe, Greer Nelson began life as rather run-of-the-mill super-hero creation The Cat in the very short-lived Claws of the Cat. With that solo title cancelled after just four issues she would make just one more guest appearance as the Cat in the Spider-Man-headlining Marvel Team-Up before being recycled as part of Marvel's then horror boom.
Beginning with a Werewolf by Night team-up in Giant-Size Creatures #1, Greer was rebranded (and physically transformed) as Tigra the Were-Woman. It was a change in status that did little to improve the character's popularity, with her subsequent run as the star of Marvel Chillers lasting only one issue more than her own comic. Still, it's an intriguing piece of Marvel history and this collection brings together those 1970s stories with various guest-shots and later material in one place for the first time. One for the completists, perhaps, but this era of Marvel output is always good value for those looking for easy escapist entertainment.
Linda Fite et al (W), Marie Severin et al (A) • Marvel Comics, $39.99
– Andy Oliver
Ghost Tree TPB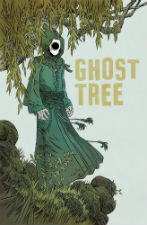 This poignant ghost story from IDW Publishing may have flown under many readers' radars when it was published as a limited series earlier this year but its mix of family drama, reflections on loss and supernatural phenomena marked it out as a series to watch out for in its eventual trade incarnation.
When a young man named Brandt returns to his family home in Japan he encounters the lost souls that surround a haunted tree there. But when someone very special from his past returns to what degree will his life be changed? Bobby Curnow's script is haunting on multiple levels and Simon Gane turns in impressively expressive visuals. If you missed it the first time around this is well worth picking up in a collected format.
Bobby Curnow (W), Simon Gane (A) • IDW Publishing, $15.99
– Andy Oliver
Y The Last Man Omnibus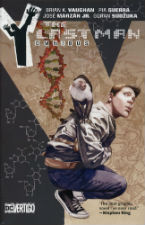 Complete in one place, the entire 60-issue run of the acclaimed Y the Last Man hits shelves this week. It tells the story of Yorick Brown, the sole survivor of a plague that wipes out every mammal with a Y chromosome and how – accompanied by his monkey Ampersand, a mysterious government agent and a brilliant young geneticist – he begins an epic journey to find his lost love and the reasons behind his new status in the world.
Brian K Vaughan and Pia Guerra's epic story was one of the breakout series in that era of Vertigo's publishing era and this new edition of the Eisner Award-winning comic is a reminder of the vital importance of a groundbreaking imprint that is much missed. An excellent opportunity for those who have never dipped into the world of Yorick Brown to enjoy the whole story in one "sitting".
Brian K Vaughan (W), Pia Guerra et al (A) • DC Comics/Vertigo, $150.00
– Andy Oliver