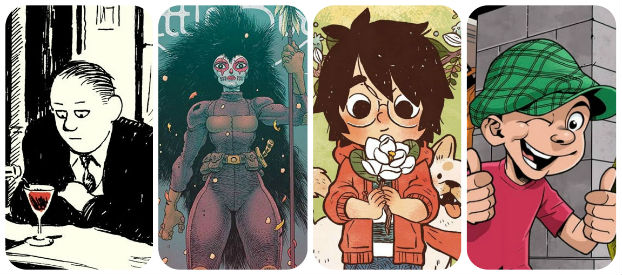 It's nearly Wednesday, and you know what that means: a fresh load of comics and graphic novels! With so many publications hitting your local comics store, comics event or digital storefront, the BF team are here to lead you through the woods with our weekly staff picks. Satisfaction guaranteed!
Comic of the Week
Cor!! & Buster Humour Special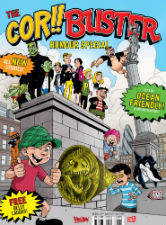 Rebellion's amazing revival of the IPC Comics line continues apace this week with another anthology special bringing back classic comics characters in all-new stories by today's creators.
From the humour weeklies heyday this one-shot brings back Buster – which ran for four decades – and the shorter-lived but no less fondly remembered Cor!! in one package with a title that also echoes that great tradition of the time of merging two comics, rather than outright cancelling one.
Look for re-imaginings of terrifying infant Sweeny Toddler, denture-wearing shark Gums, X-Ray Specs, Buster, Hit Kid and company; all brought to us by the likes of Ned Hartley, Tanya Roberts, John Freeman, Lew Stringer, Sammy Borras, Gráinne McEntee, Cavan Scott and more. Rebellion have been doing a sterling job of both reprinting classic IPC strips and bringing us brand new material since they acquired the rights to this back catalogue. This special is nostalgic yet contemporary and will most assuredly appeal to both new readers and old.
Anthology – Various creators •  Rebellion, £4.99
– Andy Oliver
Little Bird #2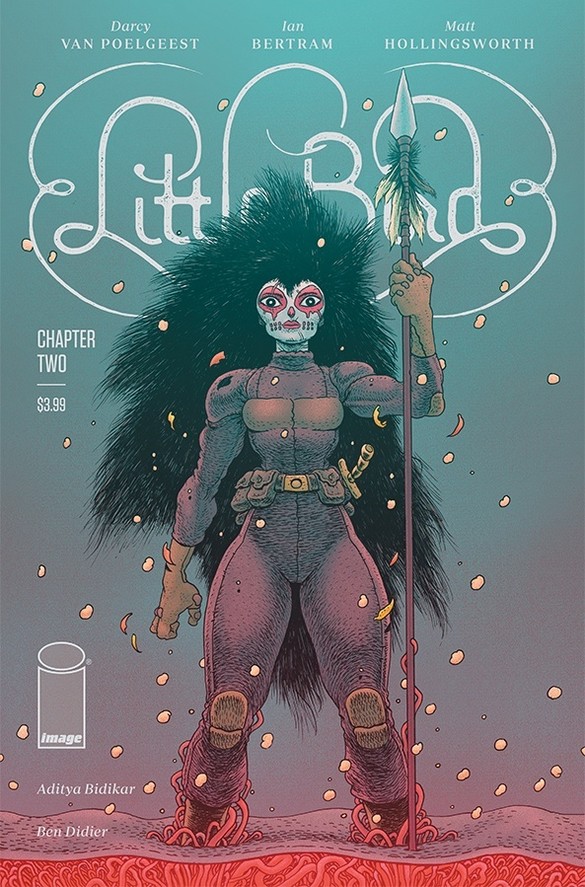 After a brilliant debut issue, writer Darcy Van Poelgeest and artist Ian Bertram up their game with Little Bird #2. Their exquisitely developed world becomes even more intriguing as Little Bird meets her mother in a dreamscape and starts to unravel the twisted roots of her family tree.
The Axe is finally free after 30 years of imprisonment and he's not sitting idly by. Resuming his mantle as the leader of the Resistance, The Axe is preparing for an all-out war against Bishop and his Northern Guard. Tensions run through every panel as the deeds of the past become the motivations of the present, and if you're a fan of the twisted family drama in Game of Thrones, you'll enjoy the complexities of Little Bird.
Darcy Van Poelgeest (W), Ian Bertram (A) • Image Comics, $3.99
– Karen O'Brien
Memoirs of a Book Thief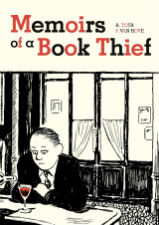 SelfMadeHero's Spring offensive continues apace and what a strong line-up it's been so far with books as diverse as Zidrou and Aimee de Jongh's tale of love later in life in Blossoms in Autumn and the powerful Guantánamo Kid: The True Story of Mohammed El-Gharani underlining the publisher's eclectic and never predictable output.
Out now in stores, Memoirs of a Book Thief comes from SelfMadeHero's range of European translations. It tells the story of "bibliophile, book thief, self-proclaimed poet " Daniel Brodin who finds himself the toast of Parisian literary society after catching their attention with his verse at a poetry night. But rather than his own surrealist poetry he'd actually recited what he hoped was the unheard work of an Italian poet. With the foundations of his new literary life shaky in construction how long until they collapse underneath him?
Alessandro Tota (W), Pierre Van Hove (A), Edward Gauvin (Tr) • SelfMadeHero, £14.99
– Andy Oliver
Gideon Falls #12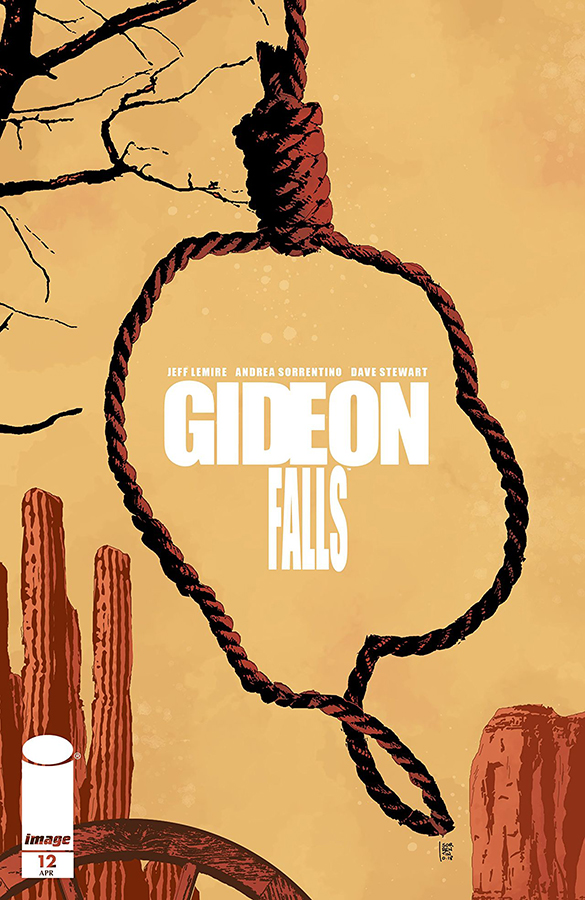 One of today's best psychological thrillers returns for the start of its third story arc. Obviously this pick is for those who've read the first two, but if you haven't, let this serve as a recommendation to go get those (vol. 2 is also on sale this week).
In 'Stations of the Cross' the mystery of the Black Barn continues to unravel through another mind-bending journey that takes us back to Gideon Falls, but in the year 1886! Here, a Father Burke works to hunt down a serial killer with a very familiar name… Norton Sinclair.
Jeff Lemire (W), Andrea Sorrentino (A), Dave Stewart (C), Steve Wands (L)  • Image Comics, $3.99
– Tyler Chin-Tanner
Mary Shelley Monster Hunter #1
Ever wonder how a nineteen-year-old managed to conjure up Frankenstein, one of literature's most frightening and enduring horror masterpieces? Writers Adam Glass (Rough Riders, The Normals) and Olivia Cuartero-Briggs (E TV's The Arrangement) with artist Hayden Sherman (Cold War, Wasted Space) offer an explanation in Mary Shelly Monster Hunter #1, a new series from AfterShock Comics. Historical fiction takes an adventurous turn toward horror this week in a story loaded with mystery and laced with suspense.
The discovery of Mary Shelley's private memoir uncovered an astounding secret—Shelley didn't just write Frankenstein, she lived it! "Traveling back to that historic Geneva winter of 1816, Mary, her fiancé Percy, sisters Claire and Fanny, and the celebrated poet Lord Byron, find themselves guests of the eerie Frankenstein Estate. The macabre and frightening events that follow lead Mary to both a gruesome and shocking discovery. Their mysterious host is not at all what they expected, and their intentions will change the course of Mary's life forever."
Adam Glass and Olivia Cuartero-Briggs (W), Hayden Sherman (A) • AfterShock Comics, $3.99
– Karen O'Brien
Pilu of the Woods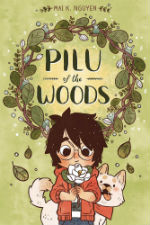 Already drawing comparisons to Luke Pearson's Hilda series, Mai K. Nguyen's Pilu of the Woods debuts this week from Oni Press with an enchanting tale of childhood friendship with a supernatural twist.
Playing in the calming environs of the woods near her home Willow discovers the lost tree spirit Pilu and determines to begin the long journey to return her home. But Pilu's reticence stirs up Willow's already difficult to control emotions, placing both girls in peril. Preview art for this release is gorgeous and it looks like a definite all-ages indie hit in the making.
Mai K. Nguyen (W/A) • Oni Press, $17.99
– Andy Oliver