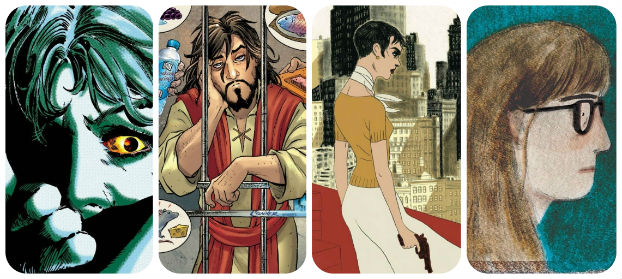 It's nearly Wednesday, and you know what that means: a fresh load of comics and graphic novels! With so many publications hitting your local comics store, comics event or digital storefront, the BF team are here to lead you through the woods with our weekly staff picks. Satisfaction guaranteed!
Comic of the Week
Walking Distance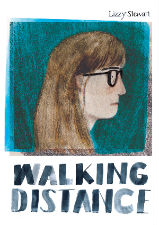 Part comics, part prose, part illustration, Lizzy Stewart's Walking Distance doesn't so much cross mediums as pull them together. A reflective piece on identity, gender and walking, this is certainly the most distinctive and thought-provoking book from the artist to date.
Lizzy Stewart's narratives have always been keenly… profoundly, even… observed, and full of deft and quiet insights into the human condition. Walking Distance is introspective, deeply personal and yet somehow almost universal as well. A visual essay that speaks to us all about our need to understand our place in our own individual worlds. As ever with an Avery Hill Publishing book look for a full review at some point in the not too distant future here at BF.
Lizzy Stewart (W/A) • Avery Hill Publishing, £10.99
– Andy Oliver
Gramercy Park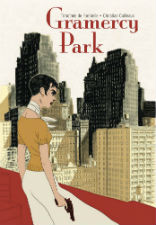 This week I'll be keeping my eye out for Gramercy Park – written by Timothée de Fombelle and illustrated by Christian Callieaux. A story of connection between a former Opera de Paris dancer and mysterious figure whom everyone fears promises an intriguing and thoughtful plot.
Timothée de Fombelle, author of Toby Alone and Vango, often weaves intricate and sophisticated stories full of memorable characters and this, combined with Callieaux's beautifully muted artwork, is definitely one that should make your weekly reading list.
Timothée de Fombelle (W), Christian Callieaux (A) • IDW Publishing, $19.99
– EdieOP
Second Coming #4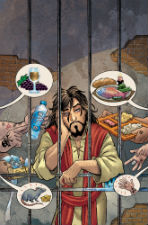 When Second Coming from Ahoy Comics launched issue #1 back in July, it was genuinely one that everyone was talking about. I genuinely heard people talking about it, and I usually don't listen to what people say. The premise was always going to be controversial – Jesus Christ and an off-brand  Superman  Sunstar in odd couple flatmate satire – but the potential for making some seriously potent points about morality and reality was intriguing in our world where super-heroes have arguably replaced religion in some people's cinema habits if not their actual lives.
The first three issues have delivered on the latter, finding both laughs and talking points without being too predictable. Issue #3 took a somewhat darker turn seeing both protagonists facing feelings of hopelessness in their own narratives, and #4 looks like it's piling on the pressure rather than relieving it. This issue does also promise to introduce more mid-level costumed characters as Sunstar recruits help to find his missing holy flatmate – likely a source for more on-the-nose comedy and critique.
Mark Russell (W), Leonard Kirk and Richard Pace (A), Amanda Conner (I) • Ahoy Comics, $3.99
– Jenny Robins
Nancy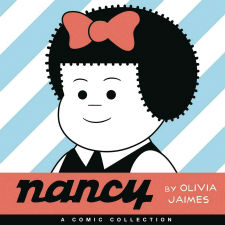 I'm not usually one to be late to a party, I mean I wouldn't describe myself as first to the party either… however this the only way I can sum up my feelings when I just started reading some Nancy comic strips by Olivia Jaimes. How I have missed this my entire life?
Olivia Jaimes is classic strip Nancy's first ever female author, speeding Nancy on her hoverboard in the 21st century smartphone first. So, don't be late to the party, get your hard copy of the new irreverent and hilarious Nancy and don't forget – Sluggo is lit.
Olivia Jaimes (W/A) • AMP Adult, $14.99 
– EdieOP
Misty Presents the Jordi Badia Romero Collection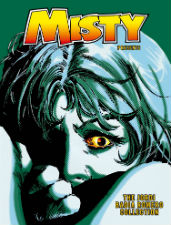 For their fourth collection of comics from 1970s/'80s British girls supernatural weekly Misty, Rebellion's Treasury of British Comics imprint have chosen to celebrate the work of Catalan artist Jordi Badia Romero.
Just in time for Halloween this collection of classic horror compiles both creepy short stories and serials featuring werewolves, witches, the occult and other darkly disturbing nighttime terrors. The Treasury volumes are always a treat and this one has a definite seasonal appeal as the nights start drawing in!
Jordi Badia Romero (A) • Rebellion/Treasury of British Comics, £19.99
– Andy Oliver