EXHIBITING AT BCZF!
Back in 2015 the first issue of Dead Singers Society was the launch publication for UK micropublishers Good Comics with a variety of UK small press and indie creators providing short stories about the titular deceased crooners from a variety of different perspectives. This Saturday at the Bristol Comic and Zine Fair they present their final volume of the anthology with another huge line-up of contributing talent and bid farewell to the comic that started it all for them. Ahead of BCZF we have a preview today at Broken Frontier as part of our week of mini-coverage for the fair. You can also pre-order it online here if you're not in Bristol tomorrow.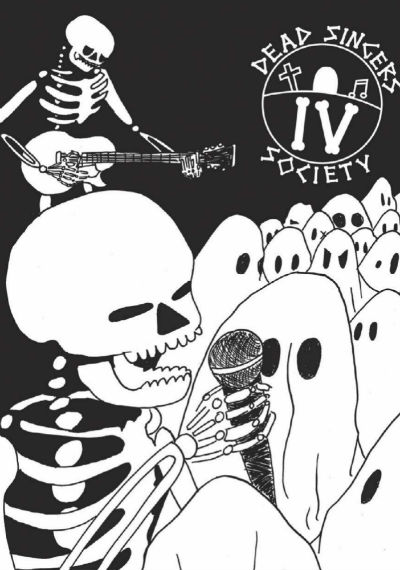 Dead Singers Society #4 cover by Samuel C. Williams
'Dusty Springfield' by Toim Saible and 'The Rise & Fall of Vince Taylor' by Jason Garratley
'Mariska Veres' by Conan Fiori-McPhee and 'This One's for Scott' by Chloe Deeley
For more on Good Comics follow them on Twitter here and visit their online store here. Good Comics will be exhibiting at this year's Bristol Comic and Zine Fair on October 6th.