Another month, another guest-artist filled D&D! The Gosh! Comics and Broken Frontier Drink and Draw is back this coming Tuesday April 18th with another top trio of artistic talent in John Cei Douglas, Tor Freeman and Yoyo the Ricecorpse.
We're once again at our current home, upstairs in the Coach and Horses pub on Great Marlborough Street. Your convivial co-hosts for the night are myself (Broken Frontier Editor-in-Chief Andy Oliver) and Gosh's very own Nora Goldberg. The evening begins at 6.30pm at Gosh on Berwick Street before we head off for our sketching and drinking antics at 7pm. Don't forget you can join the official Facebook event here.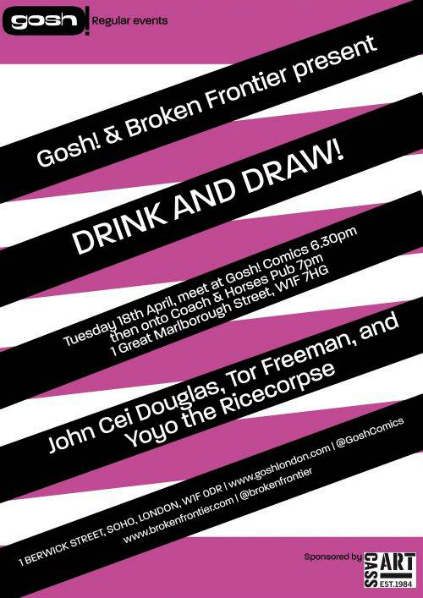 John Cei Douglas has a proven track record at BF with his Show Me the Map to Your Heart & Other Stories  from Great Beast being one of Broken Frontier's 2014 'Ten UK Small Press Comics You Need to Own!'. A beautiful collection of haunting shorts, the themes explored included a fractured portrait of a relationship, the overpowering grip of depression and first love. I said of his work in that book "John Cei Douglas has a gift to make the melancholic beautiful and to immerse his audience in the emotional highs and lows of his characters in a way that few creators can match."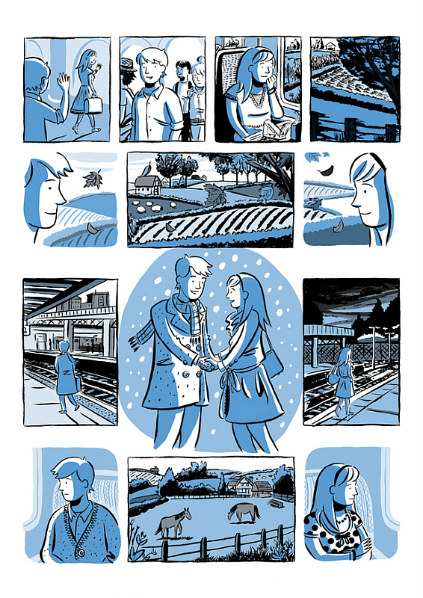 John has contributed to noted anthologies like ink + PAPER, Paper Science, Score and Script and Solipsistic Pop. Last year he also published a collection of short stories in Static (below). His wordless storytelling, in particular, is sublime.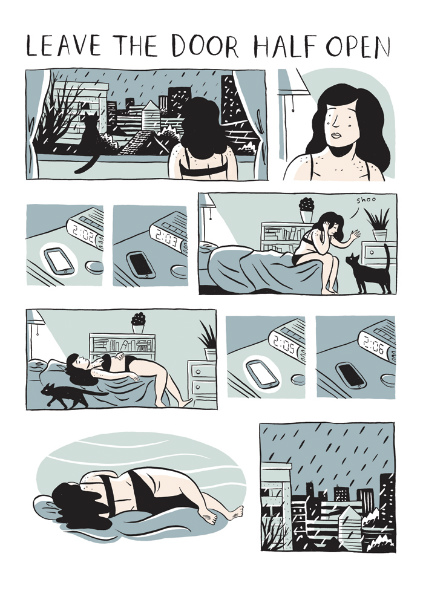 Tor Freeman is a children's illustrator whose books have included Digby Dog Saves the Day, Digby Dog Delivers, Olive and the Bad Mood and The Toucan Brothers and a 2012 recipient of a Sendak Fellowship.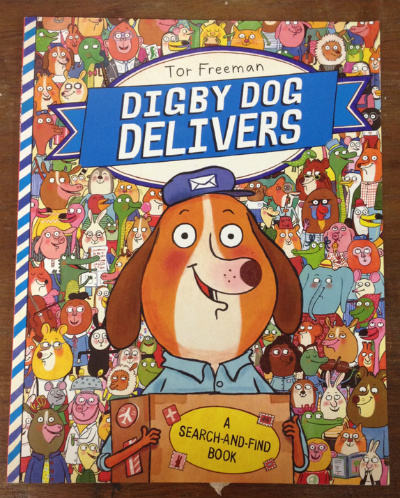 She is also the creator behind the utterly charming webcomic Welcome to Oddleigh detailing the adventures of Chief Inspector Jessie and Sergeant Sid and the strange adversaries they encounter. You can read a review of that series here at Broken Frontier.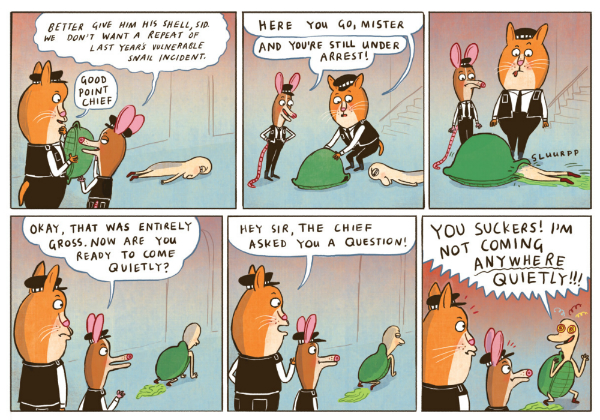 "Born from an egg that came out of the 'mountain of flowers and fruits', flies across madagascar, drifts away through the ocean into london. *sound of an egg cracking* I am Yoyo the Ricecorpse "
That's the intro to herself that animator and illustrator Yoyo the Ricecorpse gives on her site!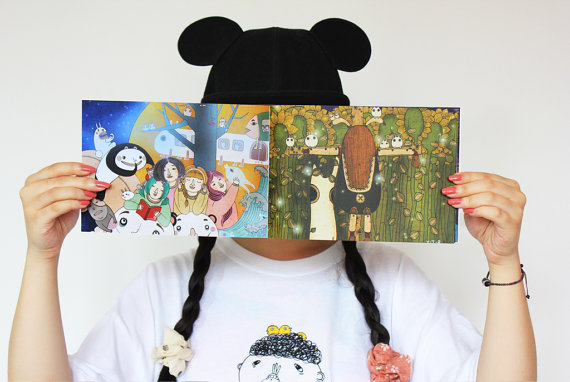 Her zines include Hi Bud, Just Robots, Just Doodles, Illustration Collection (above) and the darkly entrancing The Containers (below).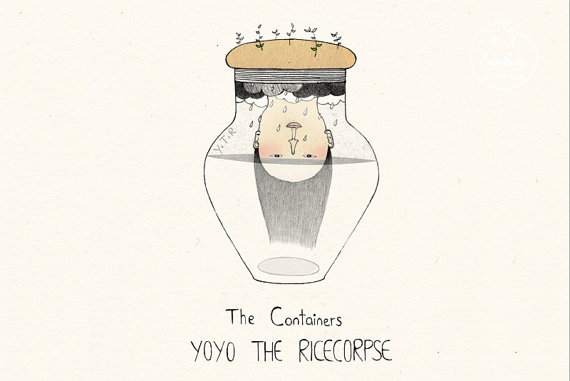 Join us next Tuesday night, then, for another fun evening of drinking, drawing and comics camaraderie. We kick off at 6.30pm in Gosh with a chance to get hold of signed comics and books from our featured creators before moving over to the The Coach and Horses for 7. We look forward to seeing you then!
You can find the Facebook event group here.