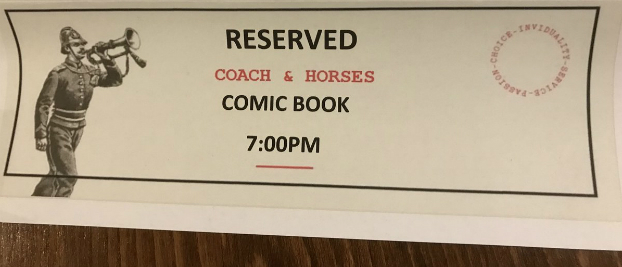 Last Tuesday November 21st marked our last Gosh! Comics and Broken Frontier Drink and Draw of 2017 and what a positive and invigorating year of comics community it's been in our regular home at the Coach and Horses on Great Marlborough Street! Myself and Gosh!'s Nora Goldberg have co-hosted an evening of imbibing and illustration that has established its own committed group of regulars and, I truly believe, become one of the most welcoming monthly fixtures on the London comics calendar.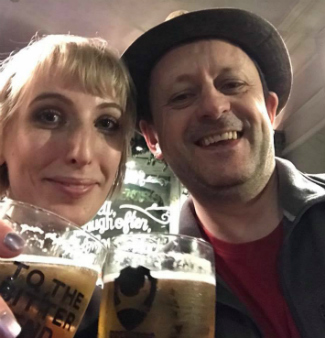 Since its inception back in 2015 the D&D has given attendees an opportunity to mix with guest artists from self-publishing favourites to Big Two contributors. This past year the guest list has included Matthew Dooley, Rachael Ball, Sarah Gordon, Jamie Coe, Eleanor Crewes, Alex Hahn, John Cei Douglas, Yoyo the Ricecorpse, Tor Freeman, Korinna Mei, Woodrow Phoenix, Hamish Steele, Eleni Kalorkoti, Angela Pan, Todd Oliver, Matthew D. Swan, Sam Baldwin, Grace Helmer, Jayde Perkin, Sabrina Scott, Zoë Taylor, Wai Wai Pang, Katie Skelly, Ariela Kristantina, Apila Pepita, Sara Valta, Peony Gent, Wallis Eates, Chloe Elise Dennis, Baudoin, Shane Melisse, Matthew Pettit and Lucia Soto.
Those guests have been published by the likes of Bloomsbury, Jonathan Cape, Soaring Penguin Press, Nobrow Press, Throwaway Press, SelfMadeHero, Blank Slate Books, Myriad Editions, Avery Hill Publishing, Breakdown Press, Peow! Studios, Image Comics, Fantagraphics, AfterShock, BOOM! Studios and Marvel.
Outside of the social side of the event that's also a lot of networking opportunities…
So today we're going to have a quick visual look back on the year with images of the event, guests and some of the art produced below. Nora and I can't wait to see you all again in the New Year!
– Andy Oliver, Broken Frontier Editor-in-Chief, November 27th, 2017
For regular updates on all things small press and Broken Frontier follow Andy Oliver on Twitter here.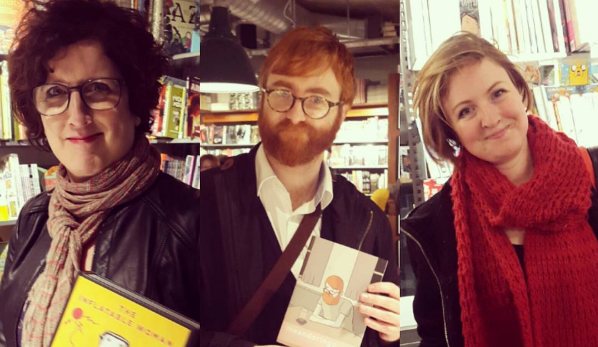 Our first guests of 2017 were Rachael Ball (The Inflatable Woman), Matthew Dooley (The Practial Implications of Immortality) and Sarah Gordon (Strip)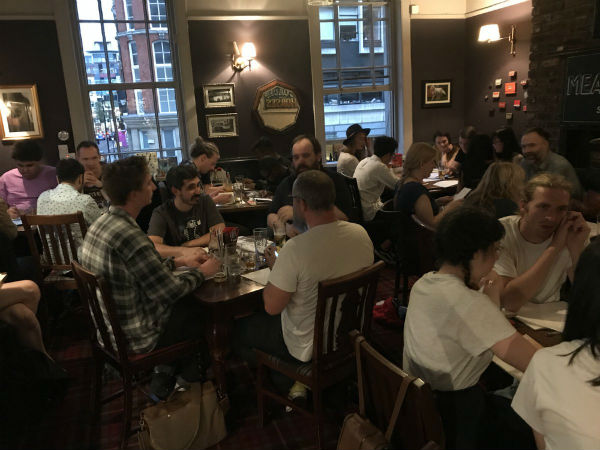 Our regular home at Soho's Coach & Horses on Great Marlborough Street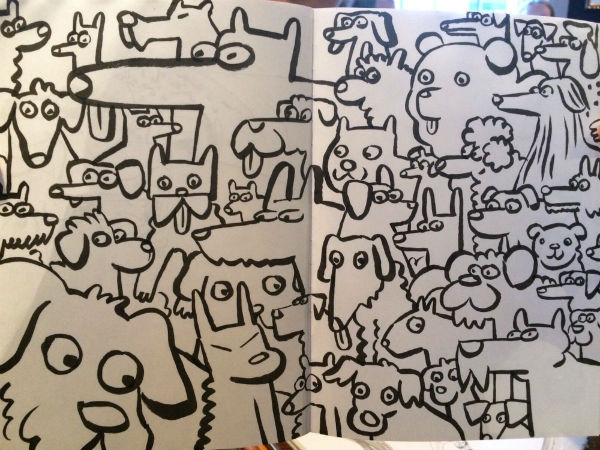 A canine crew by guest artist Matthew D. Swan (Parsley Girl)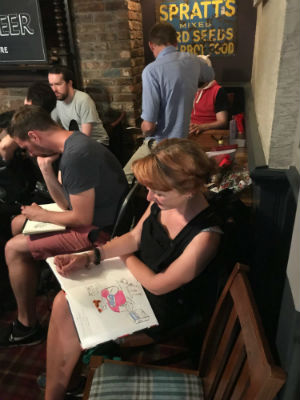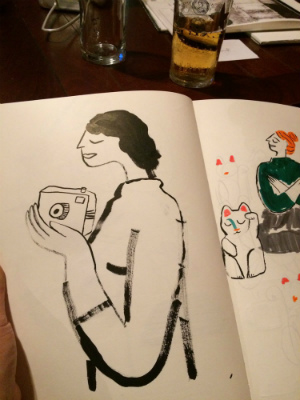 Guest artist Jayde Perkin (Time May Change Me) and some of her work from the night in July, right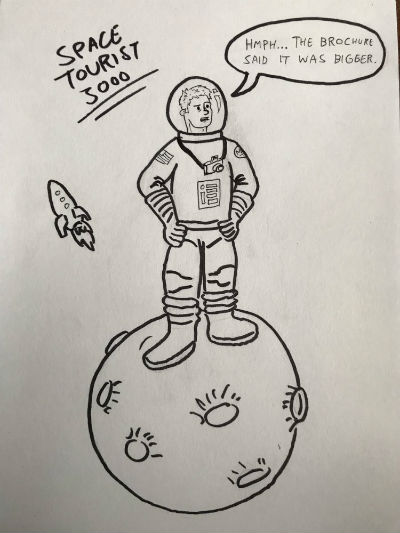 The theme "tourism" as interpreted by D&D regular Joe Stone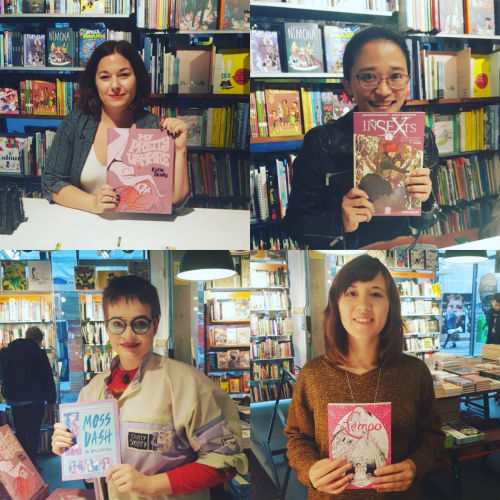 Katie Skelly, Ariela Kristantina, Apila Pepita and Sara Valta signing at Gosh! before September's Drink and Draw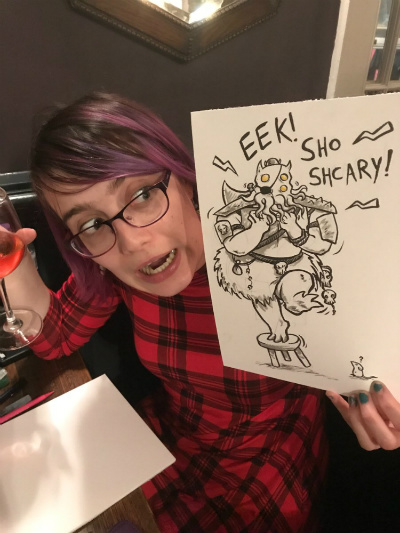 Another Drink and Draw regular Francesca Dare and her illustration for the theme of "Monstrous"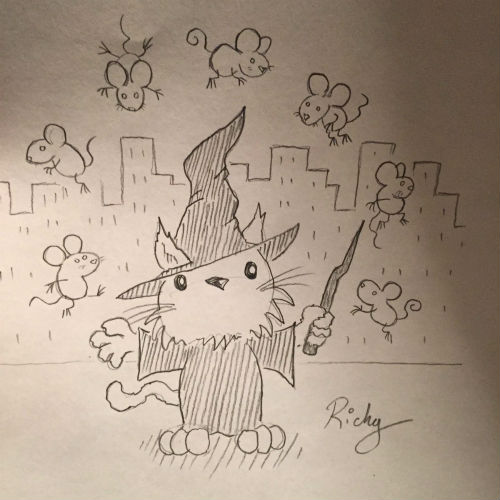 Magic-themed anthropomorphism by Richy K. Chandler (When Are You Going to Get a Proper Job?)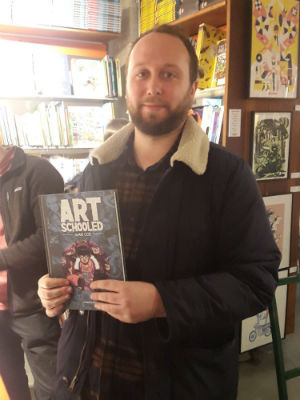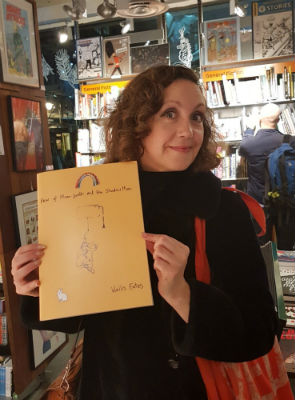 Guests Jamie Coe (Art Schooled) and Wallis Eates (Like an Orange)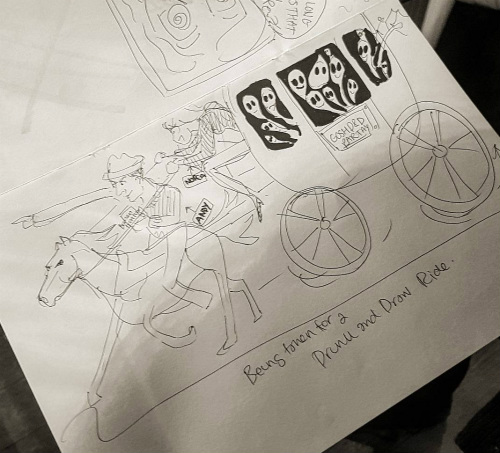 Co-hosts Nora Goldberg and Andy Oliver as captured by another D&D regular Lara Callaghan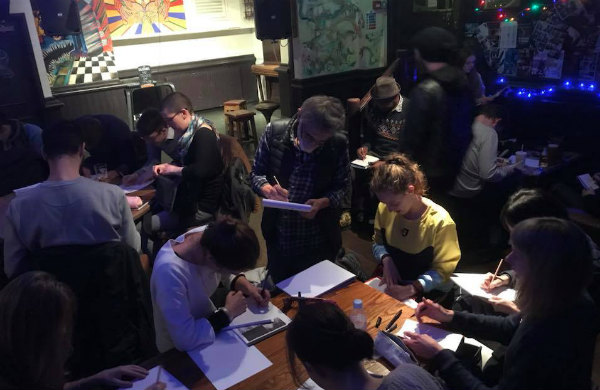 The legendary Baudoin (Dali) working the room at our extra November D&D Special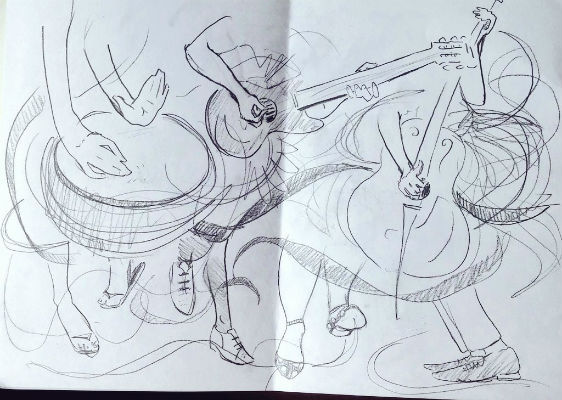 BF's Jenny Robins illustrates the theme of 'Music' at the Baudoin night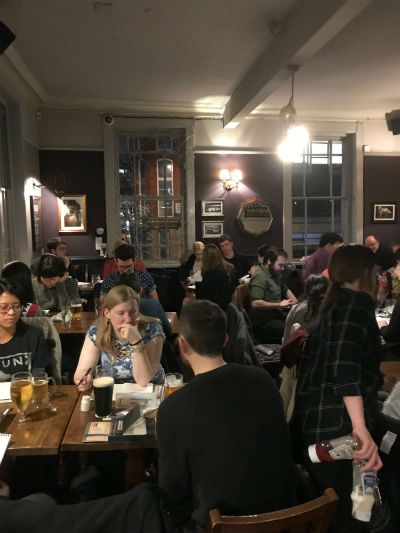 Last week's final D&D of 2017
The theme of "Magic" as imagined by Dylan Owen last week 
Keep up to date with the Gosh! Comics and Broken Frontier Drink and Draw by joining the Facebook group here.