We're always up for promoting new talent here at Broken Frontier so we're delighted today to give you a look at the winners of the Young Cartoonist of the Year 2022. Check out the work of Harriet Bourhill, Corb Calow Davies and George Whitehead in the press release below.
The Cartoon Museum and British Cartoonists' Association announces winner of Young Cartoonist of the Year 2022
We are delighted to announce the winners of the 27th Young Cartoonist of the Year competition. Over 100 entries were received from all over the UK, with winners decided by a panel of judges comprised of luminaries of British newspaper and comic cartooning.
The 2022 winners are:
Harriet Bourhill (18-30 winner)
Corb Calow Davies (U18 winner)
George Whitehead, 10 (Woodcock Prize winner)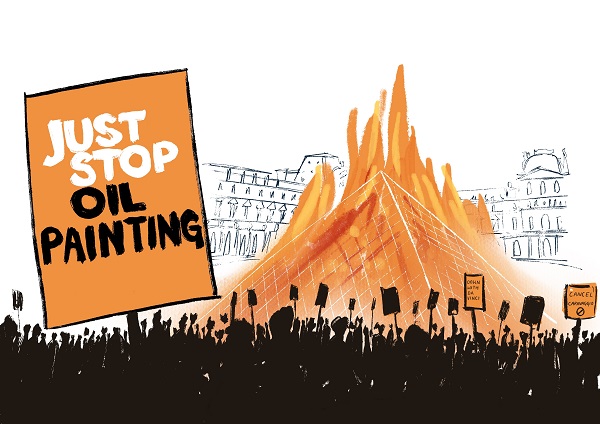 Harriet Bourhill 
Each of the winners receives prize money and a certificate. The certificates will be presented to the winners at an event at The Cartoon Museum in March, alongside a display of the artwork winners and runners-up. The 2022 competition was sponsored by Léonie-Wykes Mahood in memory of Ken Mahood.
The 2022 awards were judged by a panel that included Nicola Jennings (BCA Chair and The Guardian cartoonist), Banx (The Financial Times), Steve Bell (The Guardian), Nick Newman (Private Eye), Peter Brookes (The Times), Ella Bucknall (Whip Zine), Dave Brown (The Independent), Woodrow Phoenix (She Lives), Posy Simmonds (The Guardian), Charles Peattie (Alex), Cara Grainger (2021 U30 winner), Yomi Ayeni (Clockwork Watch) and Oliver Preston (Chairman of The Cartoon Museum).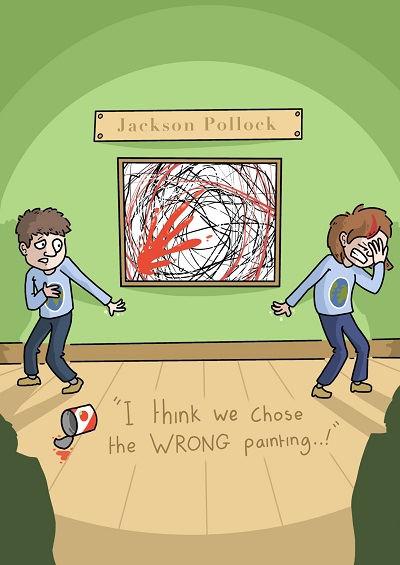 Corb Calow Davies
The Young Cartoonist of the Year competition was originally set up as the 'Mel Calman Young Cartoonist Competition', in memory of the great Times cartoonist and Cartoon Arts Trust founder. In 2001 the competition morphed into its current form, led by Martin Rowson who recruited judges from each national newspaper, leading to wide publicity for the competition. The competition, now in its 27th year, has produced winners including Nick Edwards, who went on to win an Emmy for his work on Uncle Grandpa in the US; New Yorker cartoonist Will McPhail; and political cartoonist Matt Buck. The competition awards two age categories – U18 and U30, plus a special prize given to the most surreal cartoon, the 'Woodcock Prize', which is given in memory of the late surrealist cartoonist Kevin Woodcock.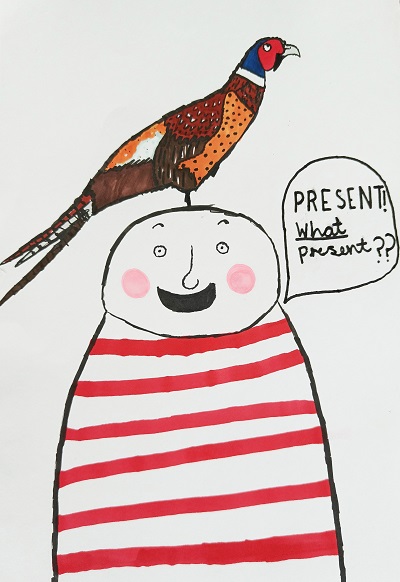 George Whitehead
Chair of the British Cartoonists Association, Nicola Jennings said:
"The BCA are excited to be able to winkle out the new, young talent in a world where not just satire but anything funny is more than ever needed.
There were many wonderful entries this year but it was the laugh out loud cartoons that won our final votes."
Director of The Cartoon Museum, Joe Sullivan said:
"A huge congratulations to Harriet, Corb and George! This comptition has a habit of unearthing the 'next big thing', and it is wonderful to see young artists picking up a pencil and drawing cartoons that make their way to the museum walls to sit alongside the titans of the art form. They are a true inspiration for the many young people that come through our doors to see talented and creative people their own age celebrated."