San Diego Comic-Con International, the industry event of the year has arrived! New titles, rumors, chatter, art reveals, cosplay and major announcements … it's all taking place inside and around the nuthouse that is the San Diego Convention Center.
To make sure you don't miss a beat, here's a round-up of today's news.
Superman/Batman Announced for 2015
In what was easily the biggest news of the con, WB announced their plans for the Man of Steel follow-up, which shockingly isn't just another Superman film, but a team-up movie between their two biggest stars. Zack Snyder is back co-writing and directing along with his star, Henry Cavill and most of the rest of Man of Steel's supporting cast. No Batman has been cast yet.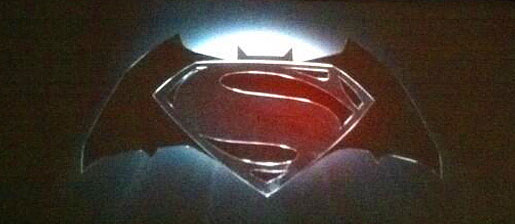 There are also reportedly plans for big screen interpretations of The Flash in 2016 and the Justice League in 2017. While Superman and Batman have proved time and again that they can sell seats, the biggest test for Warner Brothers will be the 2016 Flash movie. Can DC match Marvel's success and catapult The Flash into stardom, the same way Marvel did for Iron Man? [The Hollywood Reporter]
Avengers 2 Titled 'Age of Ultron', Guardians of the Galaxy Casting News
The good news: fan-favorite Ultron is the villain. The bad news: it shares the same title as this year's critically maligned Age of Ultron. No plot details were given, but it's safe to assume that the movie will share little in common with the comic, due to the wide scope of the mini-series and the unavailability of key character like Wolverine and Sue Richards to Marvel Studios.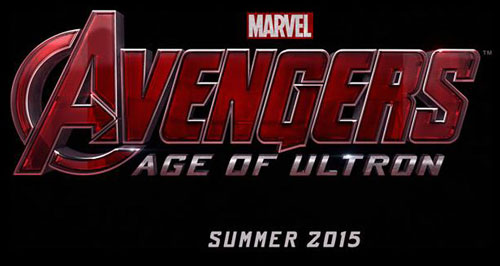 Also, we finally got the officially, officially official casting news on Guardians of the Galaxy after months of speculation. Karen Gillen plays Nebula, Djimon Honsou is Koranth, Lee Pace stars as Ronan the Accuser, and Benicio Del Toro as The Collector. Also, this piece of concept art: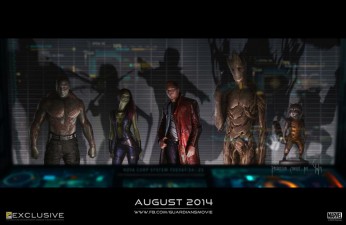 Unfotunately, Marvel did not provide a name or any details for either of the two "mystery" projects they have on tap for 2016 and 2017. [Bleeding Cool]
Darwyn Cooke Returns to Parker Series by Year's End
The fourth of Darwyn Cooke's Parker adaptations, titled Slayground, will be released in December from IDW. The third of Cooke's adaptations won an Eisner for "Best Adaptation from Another Medium".
Darkness vs Witchblade Movie, Teen Witchblade, The Magi in Top Cow's Future
At the Top Cow panel, Matt Hawkins and Marc Silvestri laid out their plans, which include The Magi, a new series from Silvestri debuting on FCBD 2014. Also in the works is Teen Witchblade from Stjepan Sejic, about which Hawkins had the following to say:
"Teen Witchblade" is an Ultimates-style book that Stjepan Sejic is doing. [It] is a tentative title. He was calling it "Twitch" online, but with "Sam and Twitch" we need to come up with something else. It's basically a young adult version of our universe that includes some creator-owned characters, including my Lady Pendragon character and Ron Marz's Dragon Prince. It's funny and charming and the response to it on deviantART was so overwhelming we decided to publish it."
But the biggest news probably is the fact that the rumored film starring The Darkness is back in development. What is more, it will also feature Witchblade, as the story centers around Sara Pezzini chasing Darkness bearer Jackie Estacado. The Darkness is back on track with a script that sees none other than Sara Pezzini, the Witchblade, chasing the titular star Jackie Estacado. [Newsarama, Comic Book Resources]
2013 Eisner Award Winners Announced
Saga, Building Stories, and Hawkeye were among the big winners of the night, snagging awards in multiple categories.
The full list of winners can be found here. [Comic-con.org]
Skybound Teasers Revealed to be New Image Series From Justin Jordan
It turns out that those "Dead", "Body" and "Road" teasers were more straightforward than they originally appeared. Today it was announced at the Skybound panel that Justin Jordan and Matteo Scalera are working on a modern day noir western simply called Dead Body Road. [Comicbook.com]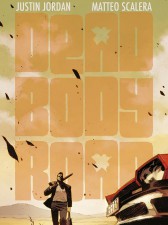 Little Nemo in Slumberland to Return as an IDW Series
Winsor McCay's comic strip will be given new life by Eric Shanower (who knows his way around re-imagining old work as shown by Marvel's various Oz series) and Locke and Key artist Gabriel Rodriguez.
Other highlights:
• Steve McNiven will be the new artist on Uncanny Avengers starting in November.
• DC Animated isn't done with Batman yet, announcing an animated adaptation of Grant Morrison's "Batman and Son" arc and an original story Batman: Assault on Arkham taking place in the video game universe.
• You'll find some of the best photo galleries of this year's con at The Beat, who sent photographer Megan Byrd to SDCC. Here's Thursday, Friday, and an assorted roundup. And Bleeding Cool has a huge set of pics from Artist's Alley.
Frederik Hautain contributed to this report.