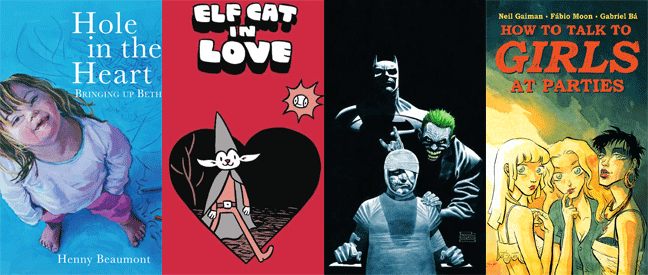 It's nearly Wednesday, and you know what that means: a fresh load of comics and graphic novels! With so many publications hitting your local comics store or digital storefront, the BF staff is here to lead you through the woods with our weekly staff picks. Satisfaction guaranteed!
Comic of the Week
Hole in the Heart: Bringing Up Beth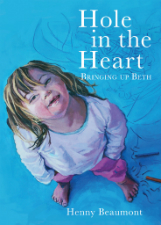 In 2014 I had the privilege of being asked to be one of the judges for Myriad's First Graphic Novel Competition and being part of the panel that had the difficult choice of longlisting, shortlisting and then selecting just one project from dozens of debutant graphic novelist hopefuls.
(The eventual winner, of course, was Jade Sarson, whose For the Love of God, Marie! is published in just a few weeks.)
Henny Beaumont was another of the creators to make that impressive final six shortlist, and her autobiographical Hole in the Heart: Bringing Up Beth was also subsequently picked up by the Brighton-based publisher. The book is a powerfully affecting account of bringing up a child with Down's syndrome, with all its associated feelings of fear, anxiety and self-doubt laid out with a raw and uncompromising honesty.
Layered, challenging and funny, with a deeply expressive visual style, Hole in the Heart is, without a doubt, one of the most touching pieces of graphic medicine you will read this year.
Henny Beaumont (W/A) • Myriad Editions, £16.99
– Andy Oliver
Dark Night: A True Batman Story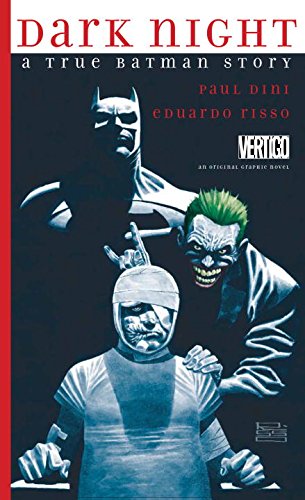 Written by Eisner Award-winner Paul Dini and illustrated by 100 Bullets artist Eduardo Risso, Dark Night: A True Batman Story is an autobiographical tale of great depth and intensity, charting a long and arduous road to recovery.
Everything was going right for Paul Dini in 1993: he was the writer of the popular Batman: The Animated Series and the creator of many iconic Batman characters during his acclaimed career in comics. However, when he was violently mugged in Los Angeles, it shattered his world and left him suffering terrible physical and emotional injuries. Following the attack, he found himself reluctant to face the world and continue writing the stories he had previously loved.
In Dark Night: A True Batman Story, his psychological scars manifest themselves as the Joker, Harley Quinn and the Penguin, while Batman appears as a beacon of strength, willing Dini's recovery further into the light. Eloquent and moving, this unusual exploration of the Batman universe seeks to prove that anyone has the ability to be their own hero.
Paul Dini (W) Eduardo Risso (A) • DC/Vertigo, $22.99
– Joseph Marczynski
Life, Death and Sorcery #1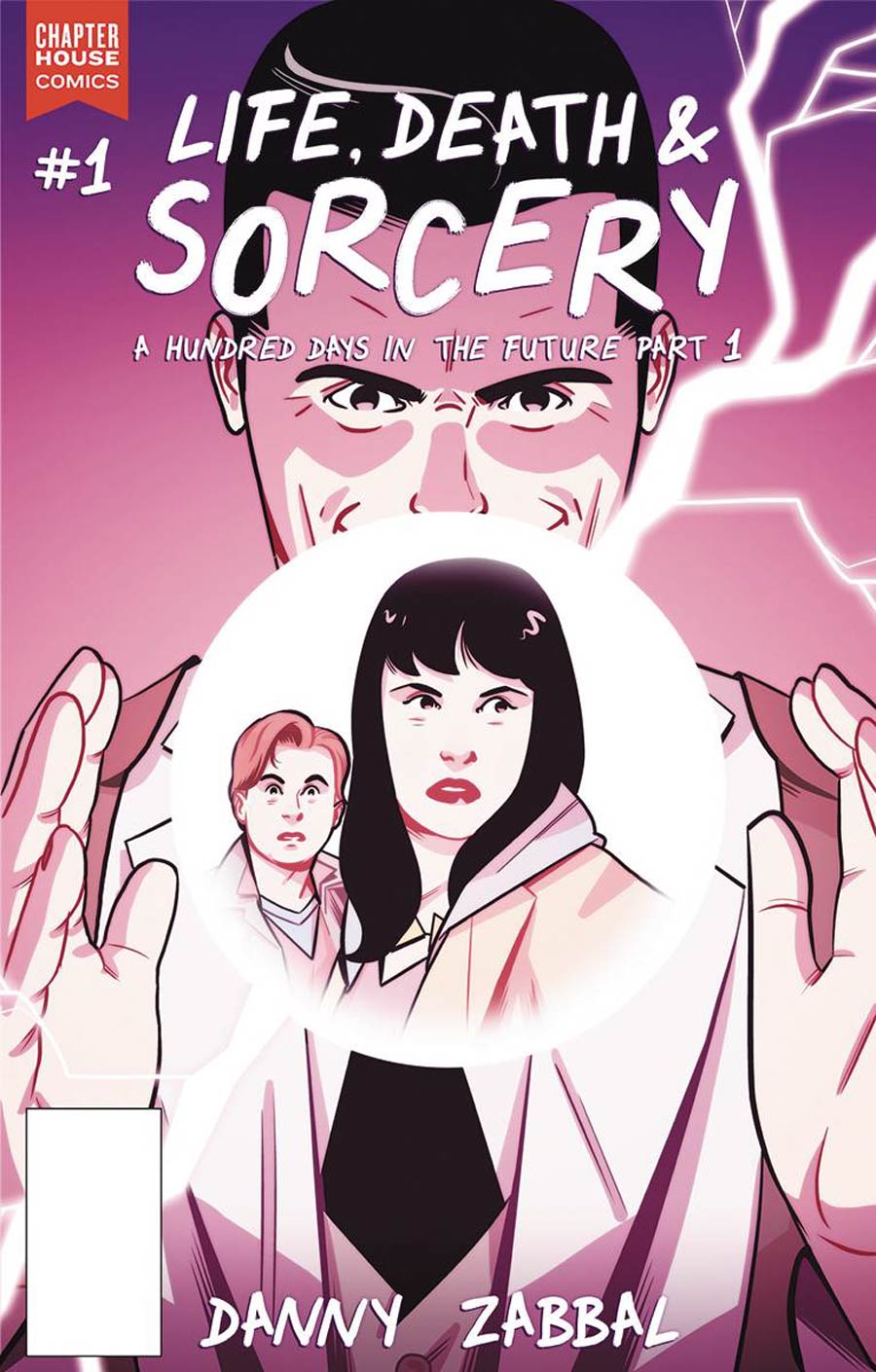 Over the last year or so, Chapterhouse Comics has emerged as a prime mover and shaker in the Canadian indie comics scene.
Known for its stable of classic Canadian superhero books, the Toronto-based publisher has a more diverse catalogue of titles than you might expect. Titles like Spirit Leaves, Beyond, and The Fourth Planet break away from traditional superhero comics to explore a wide range of themes against backdrops steeped in high fantasy and science fiction.
This week, the publisher releases Life, Death and Sorcery, a wonderful urban fantasy from the mind of Torontonian Danny Zabbal (The First Hero). Chronicling the exploits of three runaway, witchy sisters, the series features clean, expressive art and fun, engaging characters from a burgeoning new talent whose passion for the medium bleeds through every panel.
Danny Zabbal (W, A) • Chapterhouse Comics, $3.99
– Jason Wilkins
The Sixth Gun #50
One of the longest-running ongoing creator-owned series of the decade comes to an epic conclusion this week, with a triple-sized finale pitting fan-favourite protagonists Drake Sinclair and Becky Moncrief against an evil threatening to wash away all of Creation.
A particular favourite of Broken Frontier since its debut in 2010, The Sixth Gun set prolific writer Cullen Bunn (Broken Frontier Anthology, upcoming Conan the Slayer) on a path to comics superstardom and spurred a host of imitators seeking to replicate the series' distinctive formula of gritty western adventure and bone-chilling horror.
Made all the more accessible to fans thanks to the stunning visuals and bombastic action provided by the stellar art team of Brian Hurtt and Bill Crabtree, The Sixth Gun serves as a prime example of the kind of top-notch creator-owned comics pioneered by the likes of Mike Mignola. Don't miss out on the conclusion of this instant indie classic!
Cullen Bunn (W), Brian Hurtt (A), Bill Crabree (C) • Oni Press, $9.99
– Jason Wilkins
Elf Cat in Love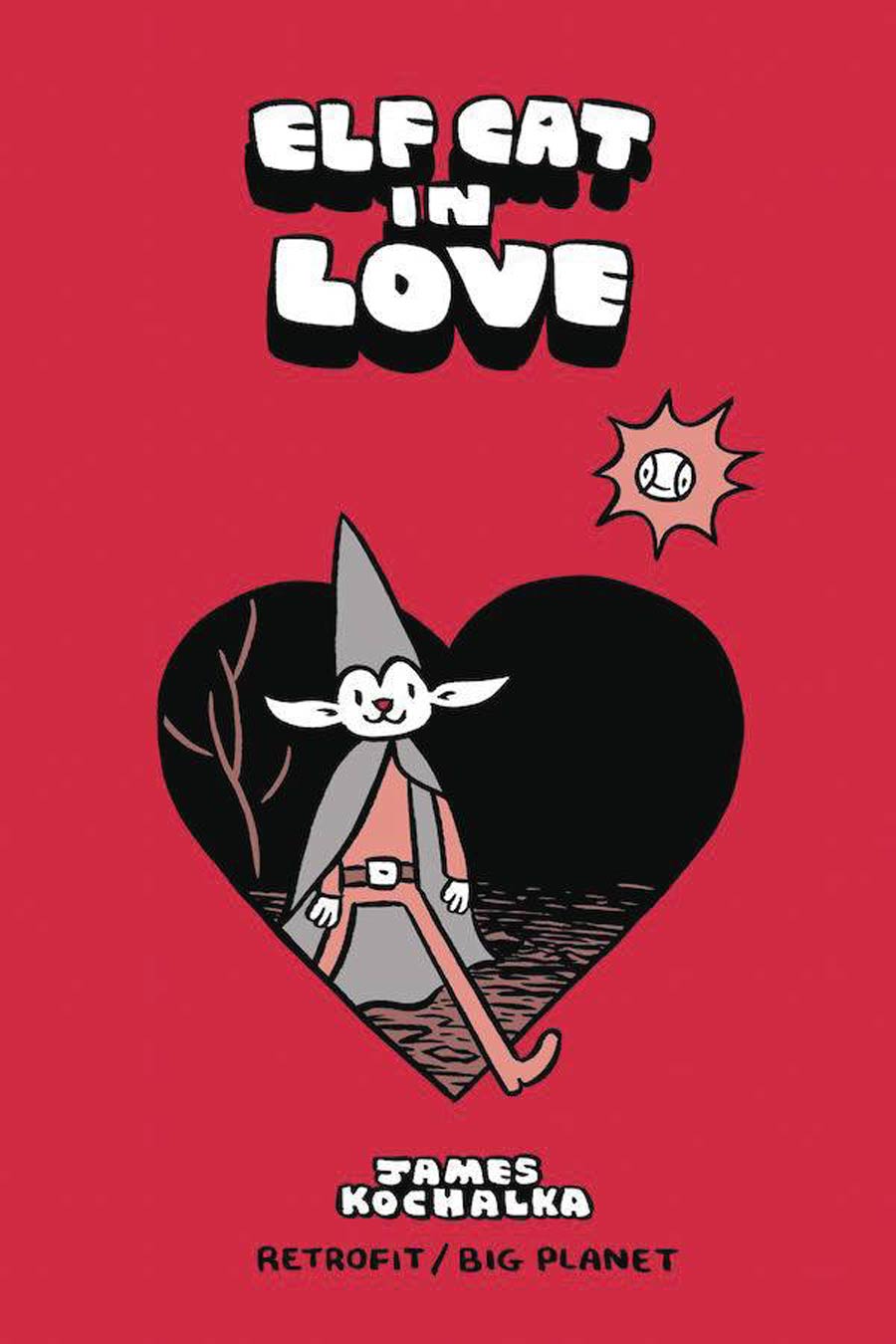 Whether working in the realist format of his American Elf diary comics or more absurdist fare such as Monkey vs. Robot, James Kochalka's work is often inspiring, usually moving, and always unpredictable. For his new release from Retrofit/Big Planet Comics, Kochalka takes on classic fantasy tropes with exciting results.
Adventure Time is an easy comparison, particularly in the offbeat pairing of the shallow Elf Cat and the magical Tennis Ball. Together, the two friends will face a gauntlet of challenges in their quest for the mystical Ice Sword – but they just might end up finding something more important in the process.
Originally made available to backers of the Retrofit Comics 2016 Kickstarter, this title is a must-buy at your local shop this Wednesday.
James Kochalka (W/A) • Retrofit/Big Planet Comics, $15
– Paul Mirek
How to Talk to Girls at Parties
Turns out it's not paranoia at all. Girls really do have their own language, which can be both intoxicating and confusing all at the same time. Or at least that's the take in this quirky coming-of-age tale with a sci-fi twist.
Teenagers Enn and Vic escape life at their all-boys school, looking to gain experience with members of the opposite sex. But when they stumble into the wrong party, their expedition suddenly takes them into uncharted territory.
Once again Fabio Moon and Gabriel Ba prove to be masters of the craft by adapting this Locus Award-winning short story from Neil Gaiman's Fragile Things collection. Fully painted in watercolor, the artwork is a perfect compliment to Gaiman's lyrical writing. This is a graphic novel not to be missed.
Neil Gaiman (W), Fabio Moon & Gabriel Ba (A) • Dark Horse Comics, $17.99
– Tyler Chin-Tanner
Weird Detective #1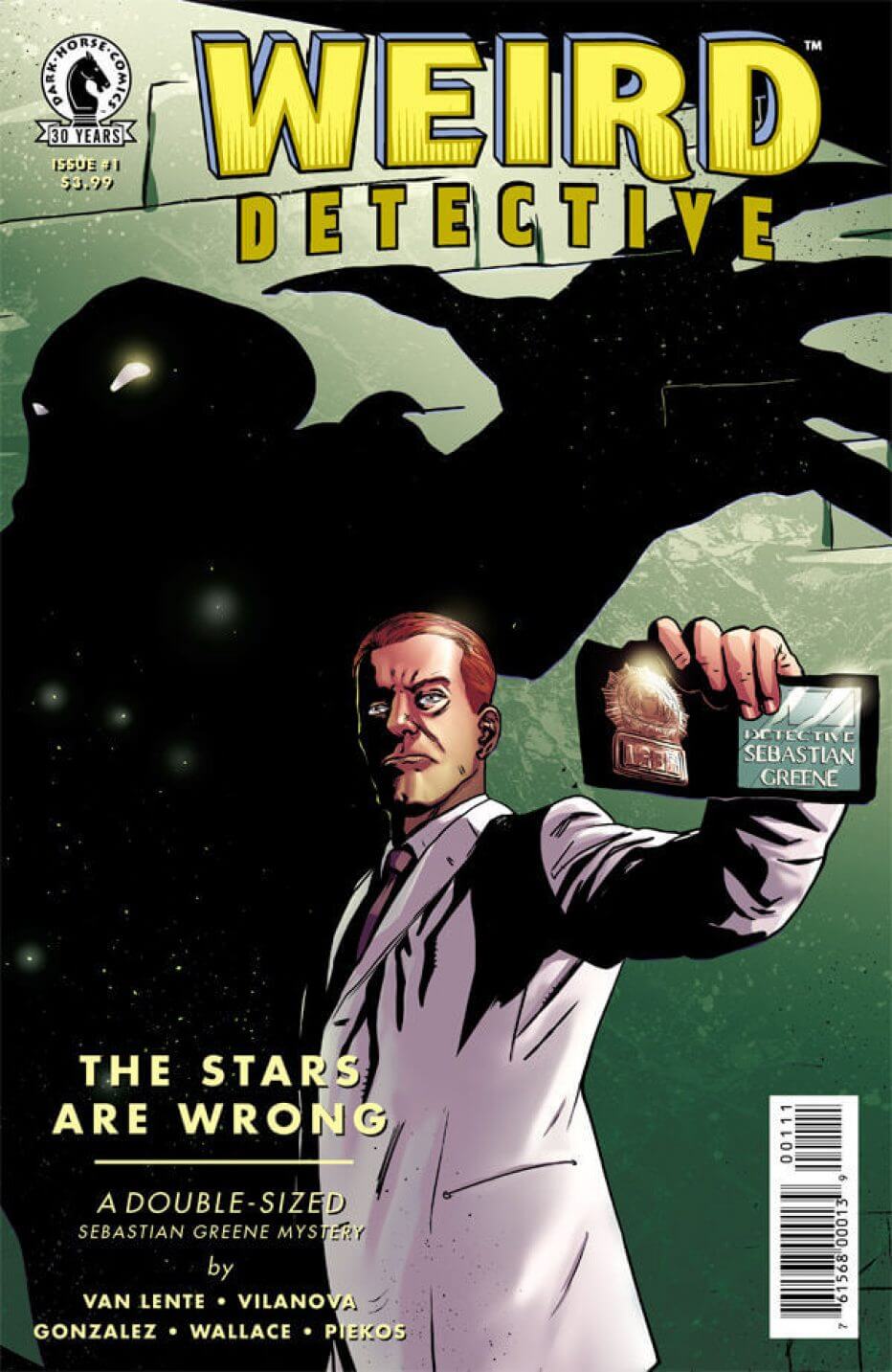 Veteran writer Fred Van Lente and artist Guiu Valanova previously worked together on Conan the Avenger, and the dynamic team reunites at Dark Horse with the creator-owned Weird Detective #1. If the title sounds familiar, it's because Weird Detective debuted as a three-part story in Dark Horse Presents. And there's good news if you missed that original run: this first issue contains all 24 pages of the debut, along with 22 new pages.
A host of bizarre crimes plagues New York City, and Van Lente's new protagonist, Detective Sebastian Greene, is the only man who can deal with the unimaginable horrors beyond space and time lying beneath the surface – because he is one of them. It takes a monster to catch a monster in this fascinating cauldron of mystery, horror, and crime that offers "Cthulhu cops, the Innsmouth Mafia, telepathic cats, and other crimes against sanity."
Van Lente shared some comments on the Dark Horse website. "I love H. P. Lovecraft, I love cop shows, and their unholy bastard child is Weird Detective," Van Lente said. "Seeing cosmic horror at the street-crime level opens up both genres to incredible new possibilities. Sebastian Greene is just the person to be your guide through this dangerous world, even as his own partner tries to figure out his dark secret."
Weird Detective is set for a five-issue run, so add this one to your pull list and see if you can figure out the mystery before Detective Greene.
Fred Van Lente (W), Guiu Vilanova (A) • Dark Horse, $3.99
– Karen O'Brien