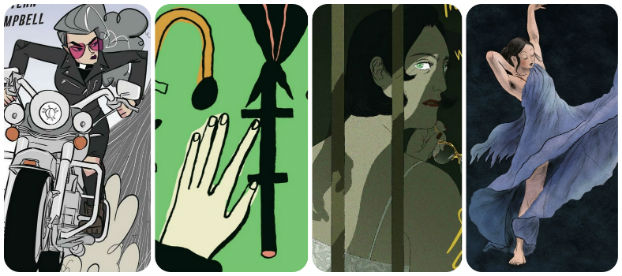 It's nearly Wednesday, and you know what that means: a fresh load of comics and graphic novels! With so many publications hitting your local comics store, comics event or digital storefront, the BF team are here to lead you through the woods with our weekly staff picks. Satisfaction guaranteed!
Comic of the Week
Internet Crusader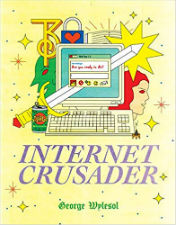 Graphic narrative that pushes, probes, tests and even breaks the boundaries of what comics can be is our manna here at Broken Frontier. So you can be assured that when we find something as innovative, perceptive and clever as George Wylesol's Internet Crusader it's always going to get the heartiest of BF recommendations.
Told through a series of retro graphic interfaces including throwback chat rooms, video games and rudimentary early web design, Wylesol spins a strange tale of doomsday cults, computer viruses and Satanic influence. Those wanting to investigate George Wylesol's work further are advised to check out our Tom Murphy's review of Ghosts, Etc.
Releases like this underline how Avery Hill continue to be the leading force in UK indie publishing. "A home to the geniuses that the mainstream has yet to recognise" indeed.
You can order the book online here.
George Wylesol (W/A) • Avery Hill Publishing, £14.99
– Andy Oliver
š! #36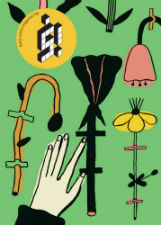 The theme for the latest edition of Latvian micropublisher kuš! comics' signature š! digest anthology is 'Plant Power' and, as you'd imagine given their track record of bringing international creators to new audiences, it consists of a multitude of contributors from three different continents.
In this issue there are major players from the indie scene including Patrick Kyle and Roman Muradov, alongside newer voices and two creators from the UK – Molly Fairhurst and Peony Gent. The latter, of course, was one of our 2017 'Six Small Press Creators to Watch' at Broken Frontier and an artist of whom we have said "genuinely takes the form into entirely new narrative territory with a pensive, abstract lyricism." You can order the latest issue online here.
Anthology – Various creators • kuš! comics, $13.95
– Andy Oliver
Rat Time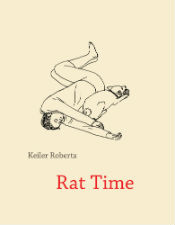 The third Keiler Roberts book to come from Koyama Press after Sunburning and Chlorine Gardens, Rat Time brings her always welcome and undeniably distinctive voice in autobiographical comics back to the printed page.
With a dry wit and a propensity for imbuing life's quieter moments with a profound connectivity, Roberts' self-deprecating and candid comics are always worth revisiting. In this latest collection of short stories and vignettes she deals with that rite of passage of the death of a pet; asks the difference between a dork, a nerd and a jerk; recounts an accidental teenage break-up; and meditates on the things that make her cry.
There's so much more here of course, and it's all as beautifully observed as ever as we get another chance to spend time with the Roberts clan of Keiler, Scott, Xia and Crooky the dog. If you're a long-time BF reader then you already know how much I think of Roberts' particular slice-of-life oeuvre. Look for a full review later this week on Broken Frontier.
Keiler Roberts (W/A) • Koyama Press, $12.00
– Andy Oliver 
Witchy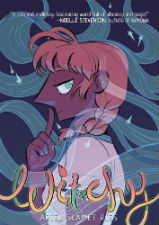 From our Holly Raidl's recent review…
Originally a webcomic, Witchy Vol. 1 introduces us to a world of fantasy in which hair length indicates an individual's proficiency for magic. Ariel Slamet Ries creates a world with a rich and extensive historical context in mind, adding numerous layers to the story. It's a tale that displays how the past can have an impact on ideology, the roles friends and family play on our lives, and how rebelling against something so much bigger than you can be incredibly difficult.
The bulk of the tale takes place when Nyneve is at the school-age in which students' skill are assessed and they could be offered a role in the guard, protecting the kingdom… unlike a lot of her classmates, though, Nyneve, doesn't want to become a guard, posing a problem as she is forced to take part in the competition…
Ariel Slamet Ries (W/A) • Lion Forge, $14.99
– Holly Raidl
Isadora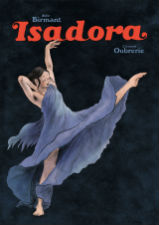 SelfMadeHero have a proven track record in both graphic biography and translated European work and this week we get both in the shape of Isadora by Julie Birmant and Clément Oubrerie.
Looking back on the life of "The Mother of Modern Dance' from her first entry into high society this is a highly atmospheric account that takes in her profound effect on the arts, her meetings with Rodin and Loie Fuller, and moves fatalistically towards her final tragic hours. The dreamlike fluidity of Oubrerie's visuals prove a perfect complement to Birmant's biography in another strong entry in SelfMadeHero's Autumn line-up.
Julie Birmant (W), Clément Oubrerie (A), Clément Oubrerie & Nicolas Begue (C), Edward Gauvin (T) • SelfMadeHero, £14.99/$24.99
– Andy Oliver
Stunt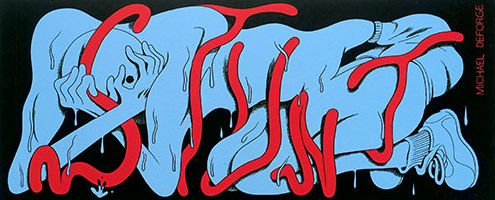 An actor hires his stuntman as his real world double in a bid to destroy his career…
Themes of fame, celebrity and identity are all wrapped up in the pages of Michael DeForge's new Koyama Press book Stunt with its unconventional physicality adding an extra enticement for readers who enjoy interacting with alternative storytelling formats. As it feels like we move ever closer to the final Koyama Press books every new release is to be savoured and cherished just that extra bit more. DeForge's long association with the inspirational publisher ensures that this will be a most eagerly anticipated release this month.
Michael DeForge • Koyama Press, $15.00
– Andy Oliver
Beasts of Burden Vol. 2: Neighborhood Watch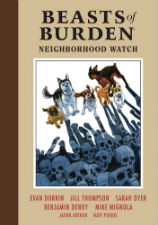 Bringing together a number of stories in one place, this second hardcover volume of the acclaimed Beasts of Burden collects Beasts of Burden: Sacrifice, Beasts of Burden: Neighborhood Watch, Beasts of Burden: Hunters and Gatherers, Beasts of Burden: What the Cat Dragged In, and Beasts of Burden: The Presence of Others.
That's a lot of Beasts of Burden!
The dogs and cats of Burden Hill continue to protect their environment from supernatural forces and highlights here include a Hellboy appearance as demons and otherworldly forces once more threaten their world. This is a welcome compilation of arguably one of the most underrated books Dark Horse has put out over the years and a perfect volume to squirrel away ready for Halloween.
Evan Dorkin, Sarah Dyer and Mike Mignola (W), Jill Thompson & Benjamin Dewey (A) • Dark Horse Comics, $22.99
– Andy Oliver
The Man Who Came Down the Attic Stairs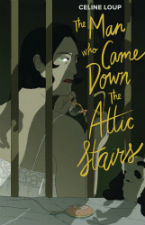 Celine Loup's Ignatz-nominated story was inspired by film noir and influences like Ira Levin and Shirley Jackson. Coming from BOOM!'s ever alternative Archaia imprint this Wednesday this intense horror-thriller looks to be one of the key releases of the week.
After moving into her new home with her husband, Emma becomes convinced there are sinister, otherworldly forces in the house. After the birth of her child her sense of alienation becomes pronounced and she becomes determined to protect her baby from the supernatural threat at all costs. Themes of motherhood and post-partum depression are explored in this haunting new OGN.
Celine Loup (W/A) • BOOM! Studios/Archaia, $14.99
– Andy Oliver
Steeple #1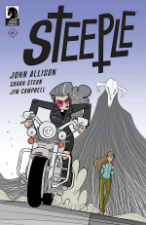 Those mourning the loss of the long-running Giant Days can wipe away their tears and dive into a new John Allison series as he's joined by colourist Sarah Stern and letterer Jim Campbell this week for the debut of this new Dark Horse Comics monthly.
Opposites meet when two women with vastly different perspectives on life are forced together in a small coastal town that just also happens to be the setting for a supernatural battle between good and evil that involves demons, curses and even… we're promised… a miniature Rapture. If you've never sampled Allison's work before this is a great jumping on point to explore the practice of the Eisner-winning artist further.
John Allison (W/A), Sarah Stern (C), Jim Campbell (L) • Dark Horse Comics, $3.99
– Andy Oliver