Your favourite online comics social is back! Our fortnightly online Gosh! Comics and Broken Frontier Drink and Draw returns this Thursday, June 17th for with guest artists James Albon, Gareth Brookes and Joshua Knowles. Not only do our online D&Ds keep all those who would meet at The King's Arms in Soho, London every month (in those fondly remembered pre-March 2020 days) in regular contact, they also allow us to expand our reach for the event to a more global audience.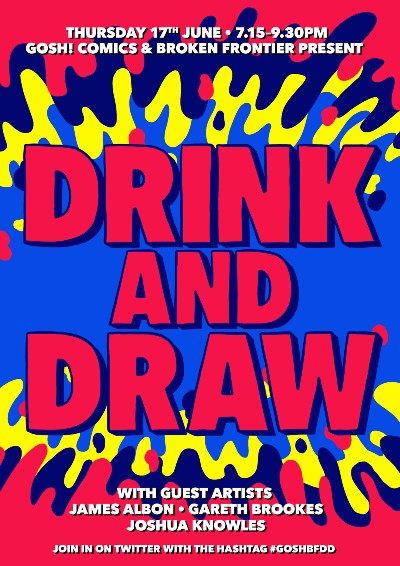 (Poster art, above, by Joe Stone)
We'll be starting this week at 7.15pm to give everyone taking part on Twitter the opportunity to introduce themselves to each other as we look to continue fostering an even stronger sense of community. Drawing rounds begin at 7.30pm UK time as usual.
So, once again if you're joining us online, here are the "rules"…
We're using our regular pub format, adapted for a digital platform. So if you've never attended one of our monthly sessions this is how it will work. Our guest artists will each choose a drawing theme for three sessions across the evening. We'll post each of these prompts with the hashtag #GoshBFDD in three batches at 7.30pm (UK time), 8.15pm and 9.00pm from both the Gosh! Comics Twitter account and the Broken Frontier Twitter account. You have 30 minutes to draw something fitting that theme, after which we'll spend 15 minutes picking a winner before the next round begins. Don't forget to post your drawings with the #GoshBFDD hashtag so everyone can see and join in. And also so we can easily retweet!
Let's meet our guest artists…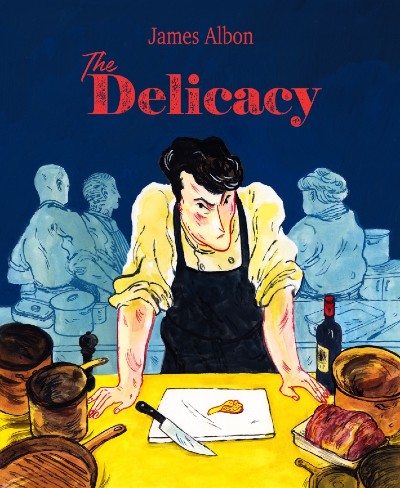 The first graphic novel from James Albon, Her Bark & Her Bite, was published in 2017 by Top Shelf Productions. He followed it up in 2019 with A Shining Beacon exploring "the role of the artist in a frighteningly familiar near-future of tyrannical regimes and popular revolts." We reviewed it last year here at BF. Albon's most recent Top Shelf boom The Delicacy, a dark drama with gastronomic overtones was reviewed earlier this week here on the site.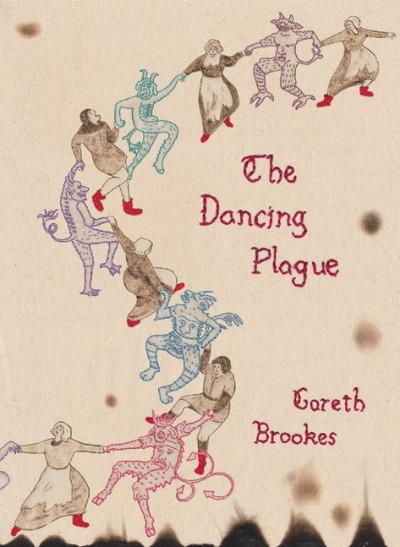 Gareth Brookes's first graphic novel The Black Project was fashioned in embroidery and linocut and detailed the misadventures of Richard, a youngster who started constructing his first girlfriends from household and found objects. His second Myriad graphic novel A Thousand Coloured Castles combined graphic medicine and suburban mystery in a hallucinatory crayoned work. His new book The Dancing Plague was released by SelfMadeHero this year, focusing on a real historical event. Look for a review later this week. Brookes is also a frequent self-publisher of zines and comics.
Joshua Knowles graduated from a Live Art degree in 2002. Inspired by shared social narratives and environments he's made work as an installation artist, cabaret performer, muralist, gallerist, artist-educator and production designer before returning to his first love of comics.
Joshua has created several comic series and short stories, including BubbleTown (above); an eco-engineering sci-fi comic for kids, Paparazzi; a tribute to '80s high concept buddy movies and a biography chronicling his Grandfather's teenage years. He is currently working on Cargo; a cinematic thriller exploring parallels between the themes of Late Stage Capitalism and the Cargo Cults of the southwestern Pacific.
Whether you're a regular or a newbie all are welcome so please do join in and be part of our international Drink and Draw fun! And if you enjoy this event why not check out the Gosh! Comics webstore here?