At the end of last year at Broken Frontier I covered Zoe Maeve's first published work The Gift, a supernaturally charged journey into pseudo-history and the life of Anastasia Romanova. A haunting and quietly intense graphic novella The Gift was published by Conundrum Press who, of course, always have a keen eye for creators who interrogate the potential of the form. July Underwater is Maeve's new book from Conundrum, and, although it was originally self-published for an extremely limited audience the best part of a decade ag, it shows the same sophisticated understanding of the form's potential as The Gift.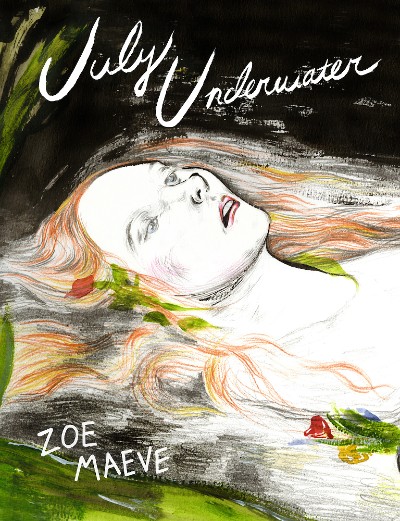 July Underwater is the story of Lina, a recent graduate, who in the summer after finishing her studies learns of the death of her childhood friend, Alicia. Accepting that she is at a pivotal point in her life Lina begins to process her feelings about this rite of passage moment. Immersing herself in novels by Patricia Highsmith and Virginia Woolf (with allusions to Hamlet's Ophelia) she tries to come to terms with events. A last summer beach party with her friends makes her realise she is on the cusp of major change and she must make peace with her newfound understanding of the impermanence of existence…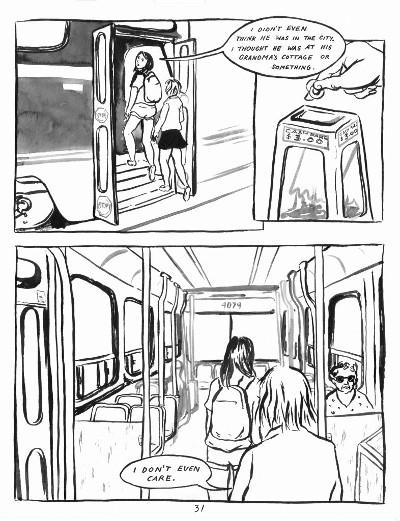 Maeve visits oft considered coming-of-age themes here but with a visual eloquence that asks us to consider them anew from alternative perspectives. Drawing parallels from literature she explores ideas of love and loss, of moving on and leaving things behind, and the difficult conclusion that sometimes the bonds that have defined us are, in themselves, far more fragile than we ever wanted to believe. Powerful and poignant July Underwater is a reminder that, while we can often define our present/past to some degree by the people we choose to surround ourselves with, those same relationships can slip through our fingers like sand in the future without us even noticing.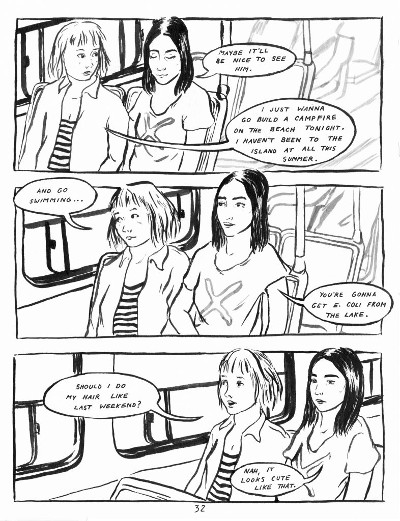 Maeve's art has that same dreamy realism that makes it such a precise fit for a story rooted in both recognisable reality and a shifting sense of stream-of-consciousness. We are privy to Lina's psyche from a number of vantage points; her thoughts in written diary entries; the sidesteps into brief adaptations of relevant literary passages; the occasional double-page symbolic illustrations that punctuate the book; flashbacks for context; and the traditional comics pages that allow us to observe Lina from the viewpoint of her interactions with others.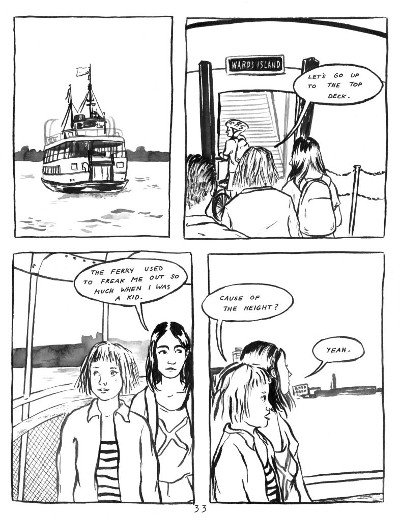 If you enjoyed The Gift last year then this is, of course, required reading. For those who have yet to discover Zoe Maeve it's an excellent opportunity to sample the work of this much deserving Ignatz nominee.
Zoe Maeve (W/A) • Conundrum Press. $20.00
Review by Andy Oliver