"Somewhere along the line, King-Cat went from being something I do for fun, to something I do, to what I do." That admission comes from John Porcellino's introduction to King-Cat Classix, the first of three reissues (along with Map of My Heart and Perfect Example) in chic, portable editions. It is a disarming statement because it captures, without fanfare, the essence of what makes this 52-year old cartoonist tick. Porcellino is now a grand old man of comics, inseparable from the work he creates.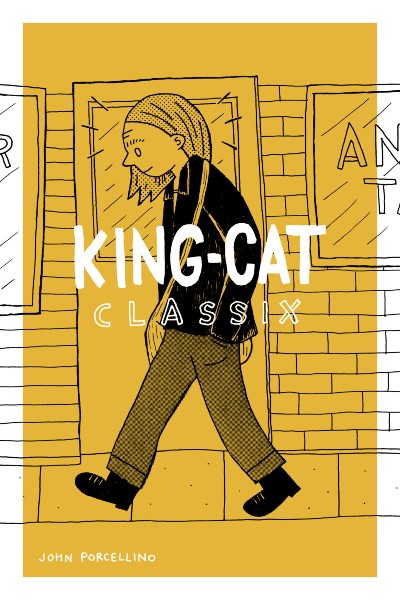 King-Cat first appeared 32 years ago, in a format drastically at odds with the beautiful new books now on shelves. Back then, they were photocopied and stapled, the glue presumably giving off a mild woody odour, ink rubbing off on the hands of those who flipped through them. It's hard to explain what must have compelled him to create these minicomics, much less continue to publish them doggedly for the following three decades, but I like to believe they did as much for him as he did for the medium in the process. He clearly had something to say, and they helped him say it.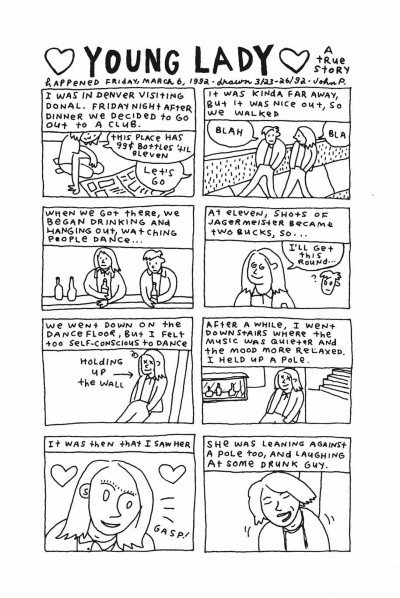 Looked at today, they seem less like relics of a forgotten era and more like pointers towards a world yet to catch up. Some of the comics are deeply personal and a mere page long; others are populated by strange characters and recurring motifs, evolving over years, picking up threads and abandoning them seemingly at random. The strangest thing about them is how they never feel dated, even the ones time-stamped in the 1980s.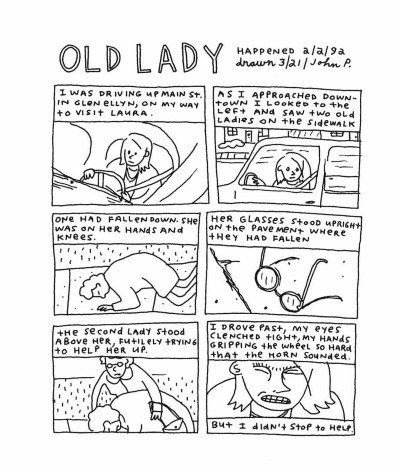 One of the reasons why an artist like Porcellino will always find new audiences is the subject matter he likes best to work with: himself. Here he is, on page 12, losing a bet to a friend who claims to have three testicles. There he is again, on page 25, misreading signals from a girl he has just met. Strewn across his pages are remnants of weird and intriguing dreams, bizarre conversations with strangers, and recurring struggles with social interaction. Together, we are given access to a worldview that is unique yet simultaneously universal.
King-Cat Classix collects King-Cat Comics from 1989-1996. Map of My Heart picks it up from that year on, documenting life after a painful divorce and ending in 2002. Perfect Example, the last reissue, is a memoir that looks back to before it all began, spanning a single year between Porcellino's time in high school and college.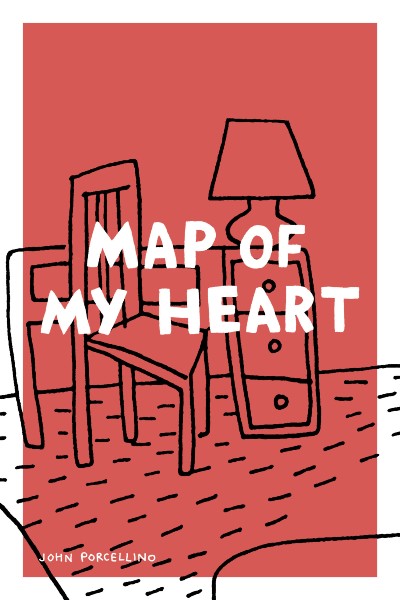 For those who have followed his work — and there are many, from fans around the world to renowned artists themselves — these new editions allow us to appreciate how he has evolved, not just as a cartoonist but as a human being. They sometimes seem like confessional literature, allowing him to show us the deepest, darkest aspects of his psyche, while giving him a means of coping with everything from depression to personality disorders. We are silent witnesses, like sounding boards, flipping through pages as he wrestles with demons to make sense of the world and his place in it.
As one moves from the punk rock of King-Cat Classix to the quieter Map of My Heart, the influence of the Zen school of Buddhism on Porcellino's work starts to show. He has been a practising Buddhist for a long time now, and this search for meaning informs everything that occurs in the years before and after marriage. The style here is clearer, the waters less muddy, and he manages to capture a sense of melancholy with a few sparse lines.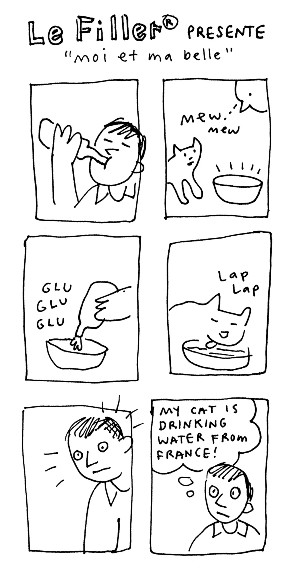 This is powerful work because it reflects how the artist himself has mellowed since his adolescent fumbling in the dark. The writing is more honest, but there is also humour in the slices of life he captures effortlessly. If one reads his interviews from this period, Porcellino speaks of why he was attracted to Zen, and how its emphasis on everyday living helped him give form to amorphous ideas he had been working with for a while. Indeed, much of his work reflects the path of a monk from confusion to clarity, which makes Map of My Heart such an affecting memoir.
Perfect Example, set in the Chicago suburbs in 1986, is a different kind of diary, revealing a young Porcellino trying to cope with youth before the gift of lucidity is granted to him. This is a darker work that, like adolescence, is full of hits and misses, with writing that sparkles but also sputters. His heart is broken by a girl, but he manages to change how he looks at disappointment, falling in love again as he comes of age.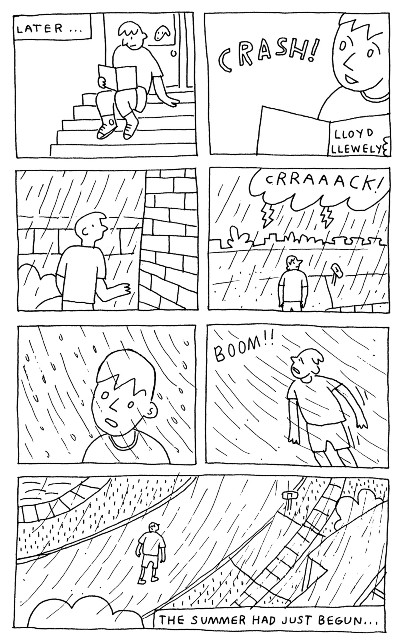 It is a sign of how prescient Porcellino's work can be, when one acknowledges that these editions make for perfect pandemic reading. Millions of us are struggling with grief, deteriorating relationships, working from home, and loss of sleep. Almost all these experiences find expression, in some form or another, in his panels. The simplicity is deceptive because, the more one spends time with these books, the easier it is to see how he manages to say more with less. Taken as a whole, it becomes a masterclass for aspiring cartoonists.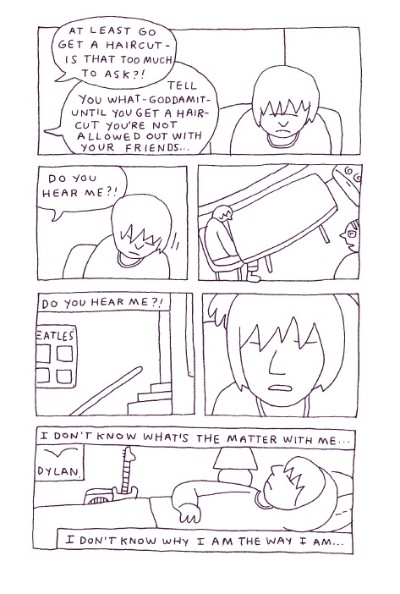 One of his strips, titled '24 Reasons To Keep Living', lists everything from beer and pizza parties to Converse All-Stars and libraries, oral sex and witticisms from The Simpsons. It is the kind of list that makes one smile, because so much of it seems familiar, yet somehow profound. These lists pop up now and again in King-Cat and it is only when one sits down to compile a list of one's own that the work put into it starts to reveal itself. How does one whittle down a lifetime's experiences into a series of little moments? It becomes a key to what makes John Porcellino so special.
Chris Ware once described his comics as being able to distil, in a few lines and words, "the feeling of simply being alive." We are lucky to have him.
John Porcellino (W/A) • Drawn & Quarterly
Review by Lindsay Pereira