BROKEN FRONTIER AT 20! Inductees into the Broken Frontier Hall of Fame for their championing of comics and creators from across every continent on the planet (with the exceptions of the North and South Pole!) Latvian publisher kuš! comics have been bringing us the most intriguing alternative and experimental global for a decade and a half. Their acclaimed š! anthology and mini kuš! series of standalone minicomics have been frequently nominated in the Broken Frontier Awards. As long-term fixtures on BF we couldn't omit kuš!  from our 20th birthday festivities. I caught up with kuš!'s David Schilter to see how life is treating them in their anniversary year…
ANDY OLIVER: While we're celebrating our 20th anniversary at Broken Frontier you're also celebrating your 15th as a publisher. What have been some of the highlights of your decade and a half bringing experimental comics and international artists to wider audiences?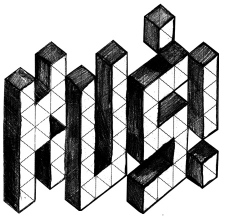 DAVID SCHILTER: Yeah, what a great year for anniversaries! Also Rotopol is celebrating 15 years, Komikaze is 20 years old, and Stripburger and Qué Suerte already 30! Beautiful to see that a lot of small publishers keep publishing alternative works! It's hard to pinpoint one highlight, but for kuš! it probably still is our exhibition 'tell me more…' with over 15 local and international artists organized with the Latvian Centre for Contemporary Art in 2009. It was a huge comic show including artists like Tommi Musturi, Anke Feuchtenberger, Atak, Ruppert&Mulot, that opened a lot of doors for us in Latvia, as finally we could show, comics are not just for kids, and yes, comics is art!
Another fun project was the Last Match, which we toured to 15 countries with an ever-growing show of tiny artworks collected in match boxes with over 400 artists in the end. One more recent thing is our residency, where we host around 16 international comics artists in Riga every year. It is a very inspiring project to connect Latvia to the outside comics world and give artists some space to focus on their work and find new inspiration.
AO: The 15th anniversary issue of your signature š! anthology was published over the summer. How did you theme this landmark issue and tell us about some of the artists you chose to represent fifteen years of kuš! in its pages?
SCHILTER: So if we hadn't been invited by LOW gallery in Riga to do an anniversary show, I honestly might have missed this anniversary. But well, gotta use any occasion to celebrate! So 15 sounded like the real rebel age to me, so we decided on the theme 'Rebel Rebel' (issue below).  However we didn't restrict the artists in any way as to what they wanted to do for this. As our goal in kuš! is always to find also new artists we didn't want to do some kind of "best of" issue.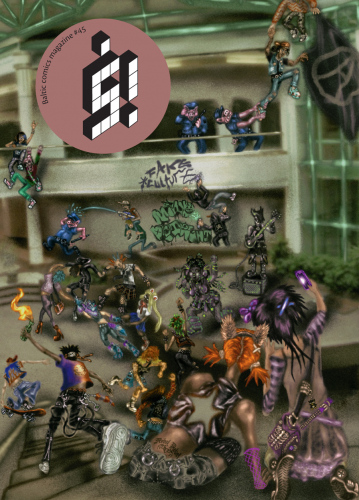 We still chose a bunch of artists we have regularly been working with over the years such as Samplerman, Lai Tat Tat Wing and Zane Zlemeša. But we also had a bunch of artists we collaborated with the first time, like Zody Burke, Omar Cheikh and Bohdana Zaiats for example. We tried to choose artists who we felt they are themselves rebels and/or ones who we think are drawing very experimental works, and in some way rebelling against the traditional comics constrictions. Therefore the issue is filled with a lot of fresh work which seems to represent us best, at least it is our intention to promote new talent but still not ignore all our old loyal contributors we love.
AO: You've always participated in comics-adjacent events outside of the printed page. What have you been involved with in 2022 in terms of exhibitions, workshops and your residency programme? How important are these initiatives to you in building up a wider sense of comics community?
SCHILTER: This is quite a busy year… We had an exhibition entitled 'Baltics Gone Wild' in Rome at Baba Jaga Fest this spring. It included 5 artists from all Baltic states. It was both a great way to connect with the Italian comics scene, but also for the Baltic artists to get to know each other, as usually the Baltic scene isn't very well connected. In summer we had our anniversary show 'Rebel Rebel' with 7 Latvian and international artists (including Tara Booth and Samplerman for example) at a contemporary art gallery in Riga and we just travelled with it in a slightly altered version to a small town outside Riga, as we believe it is also important to show art outside the peripheries.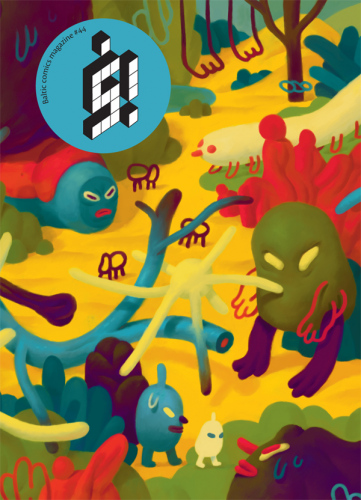 Also currently we have another show connected to our 'Back to Nature' issue (above) with Latvian and international artists in Ljubljana, hosted by Stripburger, and there Rebeka Lukošus and Vivianna Maria Stanislavska also held a comics workshop for local artists. Ok, and I almost forgot, we also had a Workshop at the Riga Goethe Institute with Michel Esselbrügge. The result was an exhibition entitled 'Forest Stories' printed on riso posters which has already been exhibited at a market hall in Riga for 4 months. Having the exhibitions sure is a great way to reach a completely new audience. The workshop is also a great way to motivate new people to draw comics and for us to discover new artists.
This weekend we'll have also a zine workshop with Oskars Pavlovskis in Serbia. Since 2019 we have the regular residency program in which we host about 16 international comic artists every year for one or two months. The residents then usually give an artist talk, which is a great way to connect with the local scene, and some also get to have their own small exhibitions here or hold some special workshops. The residency sure is a great way to connect the local scene with artists abroad and it is very inspiring for everyone involved.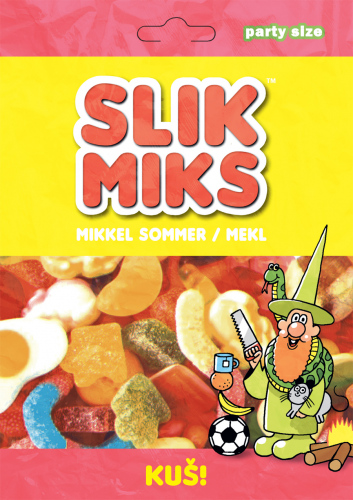 AO: It's been great to see the kuš! mono series back with two new editions this autumn. What can we expect from Ciara Quilty-Harper and Mikkel Sommer's additions to the series?
SCHILTER: There should even be two or three more monos coming out very soon. Instead of lying on the Baltic beach this summer we've been busy working on new books. Publishing, more than ever, felt like the perfect way to celebrate our anniversary. Slikmiks (above by Mikkel Sommer) and Lemon Yellow (below by Cara Quilty-Harper) are two books, that couldn't be more different from each other. Actually for both books we had a lot of reactions of people being surprised, saying they don't look like kuš! books. Which is actually a compliment, as we keep trying to surprise our readers and maybe also ourselves.
Ciara's book has soft hand-drawn illustrations and interweaves three complicated relationships stories to a whole narrative about colours. It is very special and unique, very beautiful visually with an emotionally touching narrative! So glad we got to publish her. It's her first book I believe and we look forward to see much more comics by this talented illustrator. Mikkel's book on the other hand is a very wild mix of crazy short stories in very different styles wrapped in a bonkers cover looking like a candy bag. Mikkel of course already has quite a bunch of comics out with various international publishers, it's always fun collaborating with him and we are happy to release this bigger book after his mini kuš! that sold out immediately after its release.
Pages from the 'Rebel Rebel' issue by Andrea de Franco and Disa Wallander
AO: This has been a very hard two and a half years for smaller publishers for many reasons. What have been some of the biggest challenges for you, and how have you had to adapt to the changing world around us since March 2020?
SCHILTER: Indeed the pandemic was (and still is unfortunately) affecting our work. So, as with everyone else, we had to cancel all festival appearances. But in the end this also had some positive effects; it really felt like we got the chance to also tune down a bit. I worked much less and got to enjoy nature a lot. Finally, I also gave in to the Latvian craze of mushroom picking!
Most disturbing for us it was for the residency. All of the sudden it was empty, our last resident Amanda Vähämäki made an emergency escape before the borders were closed and then we had to cancel all of the upcoming residencies. We planned to host artists from all around the globe, once it was somehow possible to travel again, we opened the residency again for artists from Europe, and mostly from Eastern Europe, to have shorter travel distances. Still, just last month we had another residency cancellation last minute due to Covid and we also had to cancel our attendance at Cozi Festival in Frankfurt.
Pages from the recent 'Queer Power' anthology by Jana Ribkina and Sabine Moore
Well then if Covid wasn't enough, the Russians start to brutally invade Ukraine. Now I could complain about our 20 percent inflation in Latvia, an explosion of electricity and gas bills, which also strongly affect the printing and shipping costs, but in the face of the evil the Ukrainians face, I think we are all very lucky. Currently we host a Ukrainian artist at our residency and at her artist talk yesterday she kept excusing herself for creating such depressive art… She was also teaching an art course online to her students in Kyiv, while the air alert started sounding and her students had to flee to bunkers. So we all hope for a fast victory for the brave Ukrainians and somehow get some normality back soon. But then again what about the climate crisis? It looks like we are all doomed! Let's create and publish as many comics while we still can!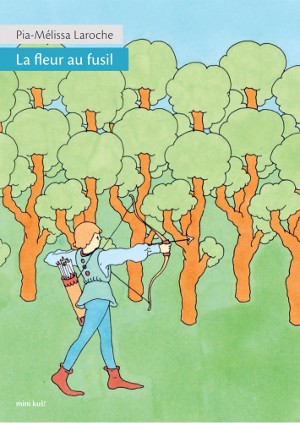 AO: We all know the more negative aspects of the comics scene and the challenges that creators face but given that we're celebrating 20 years of Broken Frontier in this series of interviews we're asking everyone a variation of this question. Over the last decade or so what were some of the key positive developments within comics as a scene/medium/industry that you think are worth celebrating?
SCHILTER: It seems like there are more festivals than ever. There are many new events popping up everywhere and it always provides a great opportunity to meet the scene and celebrate together. Comics seems to be taken much more seriously than 20 years ago and many art schools have started to teach comics, so there is a great emergence of new talent. There is also a much bigger diversity of creators than ever before. It feels almost a bit like comics are leading us to a more open and inclusive world!
Visit the kuš! site and store here
Interview by Andy Oliver
Top BF logo by Joe Stone