Broken Frontier proudly announces the winners of the 16th annual BF Awards, as voted for by you our readers and the BF team
This year's Broken Frontier Awards saw unprecedented interest in the ballot with some of the most closely fought votes in their history. In two of the categories there was less than 2% between first and third places and, as ever, the Breakout Talent category garnered the most attention. Fitting, perhaps, for a site that has the championing and promotion of exciting new creative voices at its heart.
From small press zines to Big Two IPs, original graphic novels to micropublished anthologies, we hope the nominations represented our core mission of exploring the entirety of the comics universe. There are familiar names like Tillie Walden and Jeff Lemire among the winners, Aditya Bidikar took the Best Letterer Award for the third year in a row, and there are arguably some surprises in the mix.
This year's entrants to our Broken Frontier Hall of Fame – recognising a decade-plus of bringing talented creators to new audiences and elevating emerging talent – are David Schilter and Sanita Muižniece of Latvian micropublisher kuš! comics. In 2017 kuš! celebrated their tenth anniversary with an Eisner nomination and were also recognised by Angoulême in 2012 with an award for best alternative comic. Their digest š! anthologies have brought global contributors from every continent to readers who may otherwise have never experienced their work and acted as an entry point for alt comics aficionados wanting to investigate international creators further. And, in a lovely moment of synchronicity, š! also wins this year's Best Ongoing Series.
Congratulations then to all the winners but also to the nominees. This year's results were the closest in memory and all the projects included are well worth checking out. Try picking up something here that you haven't read before and making some new favourites. You won't be disappointed. Thank you to everyone for your votes, your support for the Broken Frontier Awards and for sharing the ballot on social media!
Best Writer: Jeff Lemire (Frogcatchers, Black Hammer, Gideon Falls)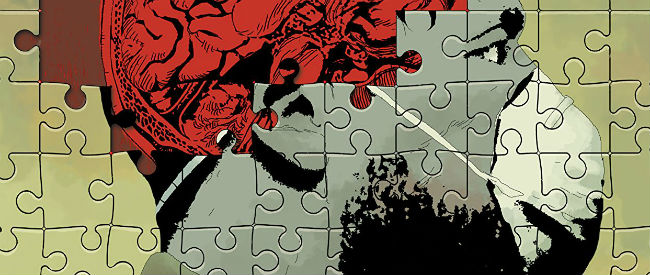 Other nominees:
Al Ewing (The Immortal Hulk)
Marjorie Liu (Monstress)
Mark Russell (Second Coming)
Ram V (These Savage Shores, Catwoman)
Best Artist: Molly Mendoza (Skip)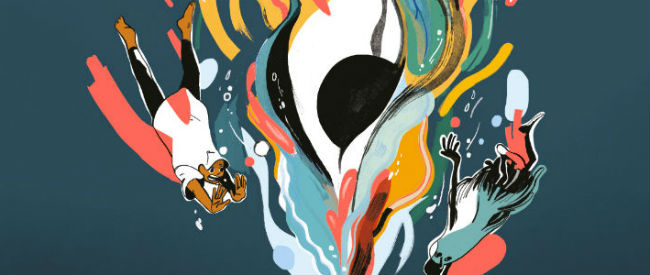 Other nominees:
Aimée de Jongh (Blossoms in Autumn, Taxi: Stories from the Back Seat)
Lorena Alvarez (Hicotea: A Nightlights Story)
Luke Pearson (Hilda and the Mountain King)
Tillie Walden (Are You Listening?)
Best Colorist: Tillie Walden (Are You Listening?)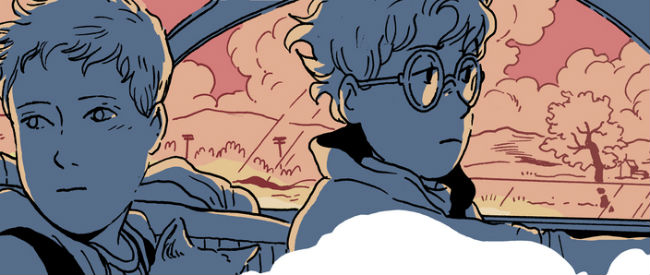 Other nominees:
Ben Passmore (BTTM FDRS)
Chris O'Halloran (Ice Cream Man, Folklords)
Dave Stewart (Black Hammer: Age of Doom, Hellboy and the B.P.R.D.)
Tamra Bonvillain (Once & Future, Doom Patrol: Weight of the Worlds)
Best Letterer: Aditya Bidikar (These Savage Shores, Coffin Bound, Eve Stranger)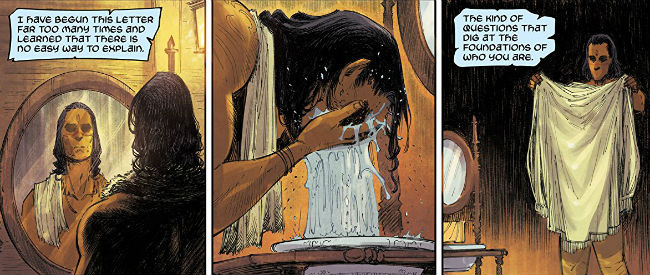 Other nominees:
Clayton Cowles (Die)
Clem Robins (The Girl in the Bay, Our Encounters with Evil)
Jim Campbell (Giant Days, Folklords)
Steve Wands (Family Tree, Gideon Falls)
Breakout Talent: Lucy Sullivan (Barking, Unbound Books)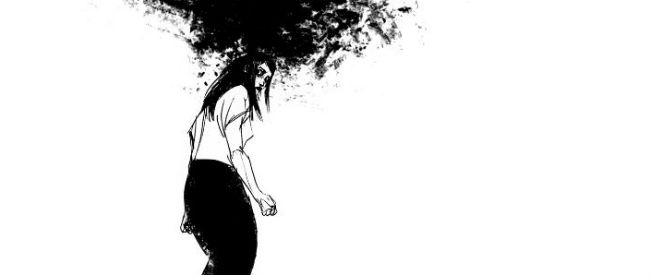 Other nominees:
Alabaster Pizzo (Mimi and the Wolves, Avery Hill Publishing)
Molly Mendoza (Skip, Nobrow Press)
Peony Gent (Park Bench Kensington, House of Illustration 'Illustrator in Residence')
Scott Jason Smith (Marble Cake, Avery Hill Publishing)
Best New Series: Once & Future (Kieron Gillen, Dan Mora, Tamra Bonvillain, Ed Dukeshire, BOOM! Studios)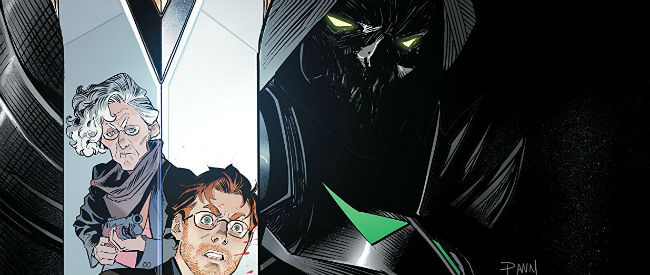 Other nominees:
Conan the Barbarian (Jason Aaron, Mahmud Asrar, Matthew Wilson, Travis Lanham et al, Marvel Comics)
Folklords (Matt Kindt, Matt Smith, Chris O'Halloran, Jim Campbell, BOOM! Studios)
Gogor (Ken Garing, Image Comics)
Lettuce Bee (Anthology – various creators, edited by Simon Moreton and Ali Bamford, Lydstep Lettuce)
Best Ongoing Series: š! (kuš! comics)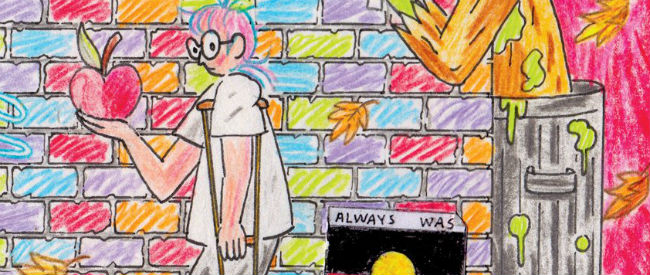 Other nominees:
Immortal Hulk (Al Ewing, Joe Bennett, Ruy José, Paul Mounts et al, Marvel Comics)
Minor Leagues (Simon Moreton, Lydstep Lettuce)
Now (Anthology – various creators, edited by Eric Reynolds, Fantagraphics Books)
Seven Stories (Anthology – various creators, edited by João Sobral, O Panda Gordo)
Best Limited Series: These Savage Shores (Ram V, Sumit Kumar, Vittorio Astone & Aditya Bidikar, Vault Comics)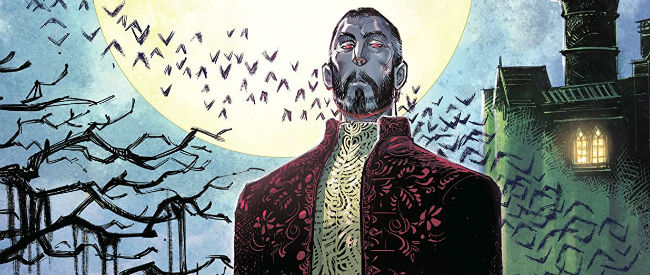 Other nominees:
History of the Marvel Universe (Mark Waid, Javier Rodríguez & Álvaro López, Marvel Comics)
Little Bird (Darcy Van Poelgeest, Ian Bertram, Matt Hollingsworth & Aditya Bidikar, Image Comics)
Second Coming (Mark Russell, Richard Pace, Leonard Kirk, Andy Troy, Rob Steen et al, Ahoy Comics)
The Girl in the Bay (J.M. DeMatteis, Corin Howell, James Devlin  & Clem Robins, Dark Horse Comics)
Best One-Shot: When I Arrived at the Castle (Emily Carroll, Koyama Press)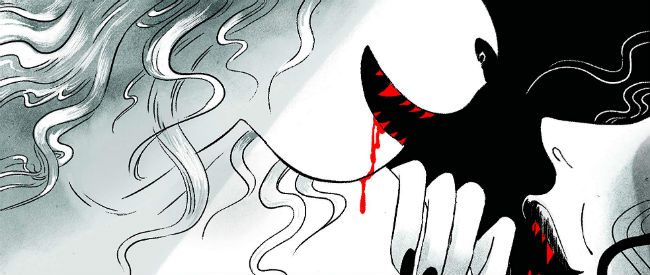 Other nominees:
Class of 1922 (Douglas Noble, Strip for Me)
Coin-Op #8: Infatuation (Peter and Maria Hoey, Coin-Op)
For Real #1 (James Romberger, Uncivilized Books)
Sobek (James Stokoe, Shortbox)
Best Webcomic: Buuza!! (Shazleen Khan)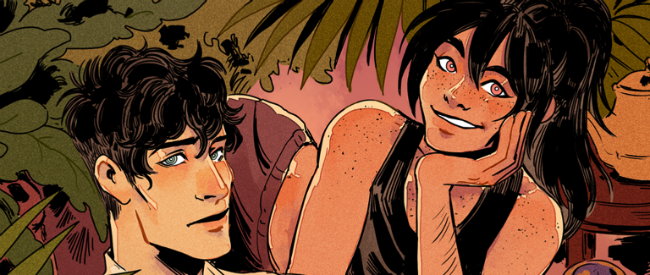 Other nominees:
Best Graphic Novel: The House (Paco Roca, Fantagraphics Books)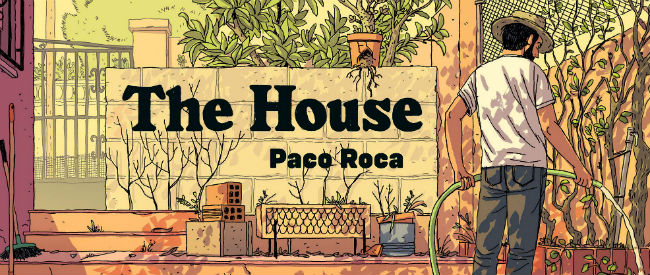 Other nominees:
Are You Listening? (Tillie Walden, First Second)
Internet Crusader (George Wylesol, Avery Hill Publishing)
Laura Dean Keeps Breaking Up With Me (Mariko Tamaki & Rosemary Valero-O'Connell, First Second)
The Book of Forks (Rob Davis, SelfMadeHero)
Best Graphic Non-Fiction: I'm Not Ready (Jayde Perkin)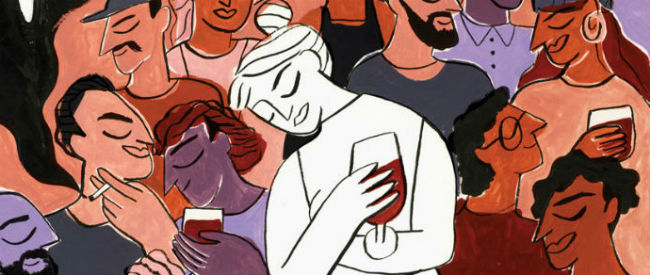 Other nominees:
Billionaires: The Lives of the Rich and Powerful (Darryl Cunningham, Myriad Editions)
In Waves (AJ Dungo, Nobrow Press)
Rat Time (Keiler Roberts, Koyama Press)
Sensible Footwear: A Girl's Guide (Kate Charlesworth, Myriad Editions)
Best Collection of Classic Material: Moonshadow: The Definitive Edition (J.M. DeMatteis, Jon J Muth & Kevin Nowlan, Dark Horse Comics)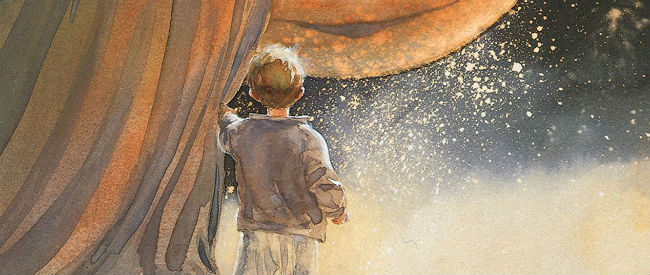 Other nominees:
Alay-Oop (William Gropper, New York Review Comics)
Conan the Barbarian Omnibus Vol. 1 (Roy Thomas, Barry Windsor-Smith et al, Marvel Comics)
Ken Reid's World-Wide Weirdies (Ken Reid, Rebellion/Treasury of British Comics)
The Pits of Hell (Ebisu Yoshikazu, translated by Ryan Holmberg, Breakdown Press)
Best Book on Comics: Gothic for Girls: Misty and British Comics (Julia Round, University Press of Mississippi)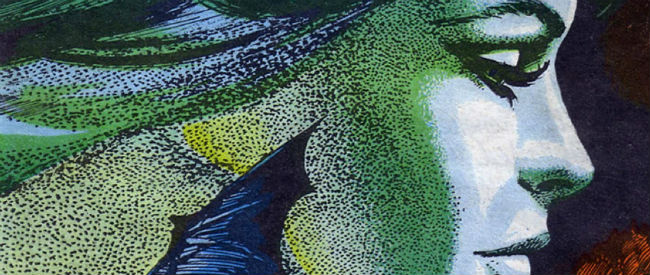 Other nominees:
American Comic Book Chronicles 1940-1944 (Kurt F. Mitchell with Roy Thomas, TwoMorrows)
Breaking the Frames: Populism and Prestige in Comics Studies (Marc Singer, University of Texas Press)
Posy Simmonds: The Illustrators (Paul Gravett, Thames & Hudson)
Steve Gerber: Conversations (Edited by Jason Sacks, Eric Hoffman & Dominick Grace, University Press of Mississippi)
Best Publisher: Koyama Press

Other nominees:
Avery Hill Publishing
Drawn & Quarterly
Fantagraphics Books
Nobrow Press/Flying Eye Books
Broken Frontier Hall of Fame: David Schilter and Sanita Muižniece (kuš! comics)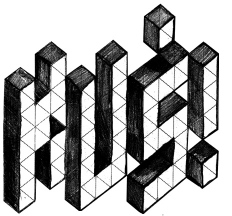 Previous entrants:
2017 – Annie Koyama (Koyama Press)
2018 – Corinne Pearlman (Myriad Editions)