Continuing our look at the latest batch of Latvian publisher kuš! comics' mini kuš! series of short comics this week and our attention today turns to #116 – Xeric Award-winning creator Darin Shuler's 'Piggy Fire'. Shuler is perhaps best known for the Dog & Hat early reader graphic novels though 'Piggy Fire' is very much in the adult readers category.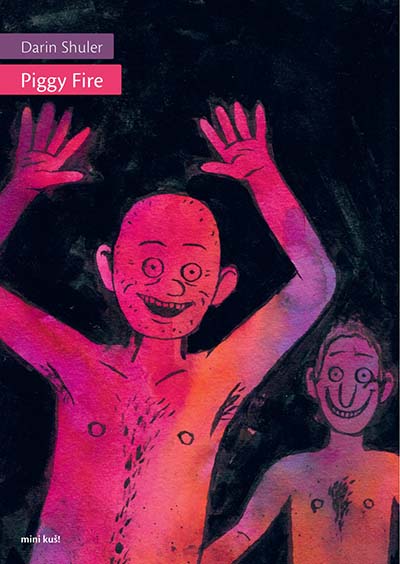 'Piggy Fire' is an account of a camping trip for two old friends who make a retreat to the woods away from family confines for their annual forest ritual. Told in single-panel pages that ask the reader to dwell longer on each discrete image, we initially observe as one of the duo endures a chaotic domestic set-up before meeting up with his comrade to make their way by car to what appears to be a desperate escape from reality.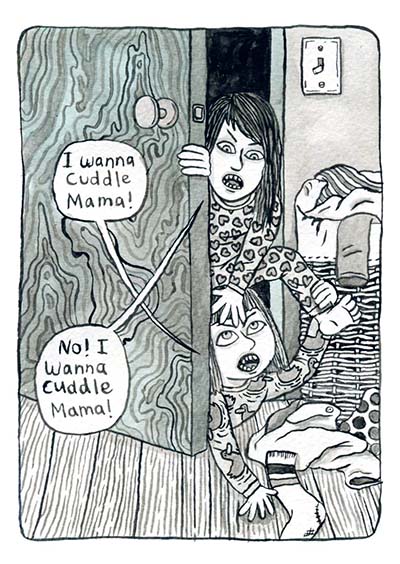 Here the two's camping exploits take on a different aspect, though, as their odd fireside rites seem to summon something otherworldly and they are cast into a world of porcine madness. Much of what happens here is open to the readers' interpretation. Is this a commentary on toxic masculinity? A tale of returning to our primal selves? An oblique story of mysticism and paganism? We can all take our own meaning from the pages of 'Piggy Fire' but whatever your understanding this is a highly atmospheric and oddly alluring short.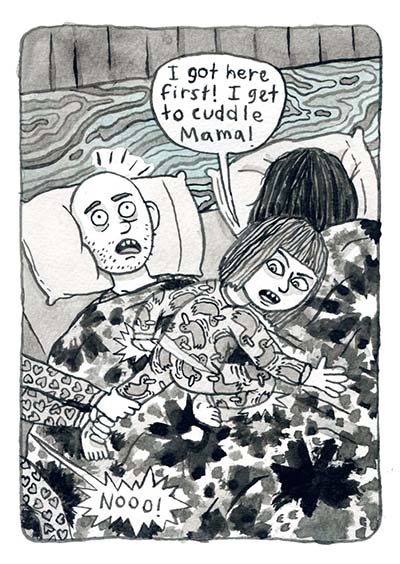 One of main reasons for that is how Shuler's distorted visuals perfectly capture both the scenes of everyday pedestrian life, and the eeriness of later events, with a quietly disarming broodiness. Shuler's initially exclusively grey tone pages slowly giving way to a limited application of colour also brings invigorating life to the stranger elements of the final section of the book, while lettering tricks to represent background noise or characters talking over each other are cleverly applied throughout.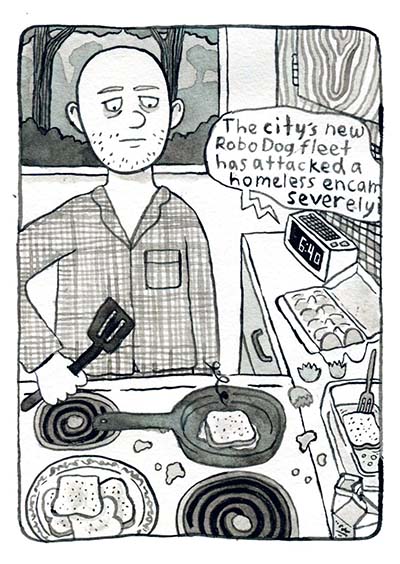 Ambiguous and yet inexplicably familiar, 'Piggy Fire' will doubtless provide an enticing entry point to Shuler's work for a whole new readership.
Darin Shuler (W/A) • kuš! comics, $7.95
Review by Andy Oliver