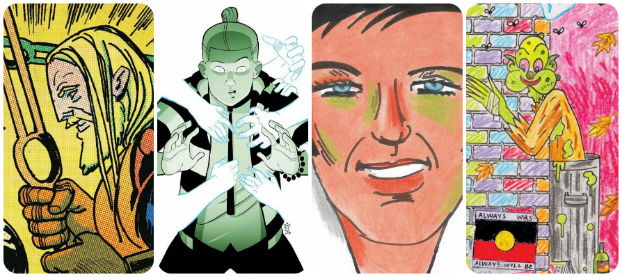 It's nearly Wednesday, and you know what that means: a fresh load of comics and graphic novels! With so many publications hitting your local comics store, comics event or digital storefront, the BF team are here to lead you through the woods with our weekly staff picks. Satisfaction guaranteed!
Comic of the Week
š! #37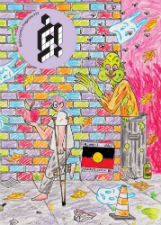 As you all know we are huge fans here at Broken Frontier of Latvian micropublisher kuš! comics' signature digest anthology. It's been nominated in this year's Broken Frontier Awards in the 'Best Ongoing Series' category after all and it's not the first time our team has recognised their contribution to the indie and alt comics scene.
While issues of š! are usually multinational in flavour this latest edition has a more focused approach. Funded by the Australian governments arts funding council it features alternative comics from Australia and includes work by Simon Hanselmann, HTMLflowers, Rachel Ang, Leigh Rigozzi, Emma Jensen and many more. Always a highlight of independent comics output you can order this latest issue online here.
Anthology – Various creators • kuš! comics, $13.95
– Andy Oliver
Olympia #2
The first issue of this Image series last month was something of a revelation. Far more than a simple super-hero comics pastiche it proved to be a beautifully written and illustrated meta meditation on life, loss and the father-son relationship. We reviewed it here at Broken Frontier saying it "finds a genuinely different angle on the iconography of the super-hero."
In this second issue Elon deals with the ramifications of his favourite super-hero Olympian bursting out of the pages of his comic book and into the real world by seeking answers in the most obvious place… his local comic shop!
Curt Pires & Tony Pires (W), Alex Diotto (A), Dee Cunniffe (C), Micah Myers (L) • Image Comics, $3.99
– Andy Oliver
The Mighty Elvis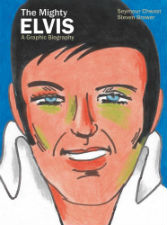 IDW continue to underline that SelfMadeHero aren't the only graphic biographers on the scene with another music-based bio, this time celebrating one of the great American icons Elvis Presley.
Illustrated by legendary graphic designer Seymour Chwast (fast approaching his 90th year) this large format offering is certainly one of this week's key releases. Steven Brower provides the text with Chwast providing a mix of illustration, comics and cartoons.
Steven Brower (W), Seymour Chwast (A) • IDW Publishing, $19.99
– Andy Oliver
The New Mutants Epic Collection Vol.2 – The Demon Bear Saga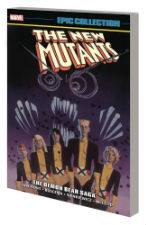 From those heady days, when Marvel didn't dilute the appeal of their most successful properties with neverending peripheral series comes this second collection of the adventures of the original X-Men spin-off The New Mutants.
This run marked some of Chris Claremont's finest work on the mutant world with a group who quickly became a much-loved family of characters. Volume 2 marks the addition of Bill Sienkiewicz to the creative team whose art, at the time, seemed so jarring and such a radical departure. With the benefit of passing years, however, we can all see it now for the illustrative genius it represents.
Be warned though. These Epic volumes sadly seem to now be going out of print incredibly quickly (in true Marvel Masterworks style) in comparison to the first books in the collection. Buy quickly or risk missing out.
Chris Claremont (W), Bill Sienkiewicz, Sal Buscema and Bob McLeod (A) • Marvel Comics, $39.99
– Andy Oliver
I Can Sell You a Body #1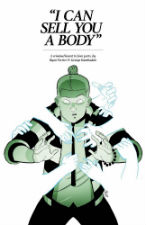 Canadian writer Ryan Ferrier has become an established genre comics favourite over the last few years whether that be with original series like D4VE and Kennel Block Blues, licensed properties or his graphic novel collaboration Criminy with Roger Langridge.
This week he's joined by artist George Kambadais (The Black Ghost) on I Can Sell You a Body, a supernatural miniseries with a rather neat premise. Disgraced TV psychic Denny Little can rehome the souls of the dead in new bodies. But a dead gangster has a score to settle and Denny now finds himself with just two days to save himself from the contract that has been put on him.
Ryan Ferrier (W). George Kambadais (A) • IDW Publishing, $3.99
– Andy Oliver