Mitzi Akaha's confident comics debut marks her out as a creator to watch and puts the spotlight on trans-Pacific small press Big Ugly Robot.
We've said this before, but if you don't have the resources or the inclination to get to the big 'CAFs, small-press subscriptions are a great way to bring the wonderful world of comics to your doorstep.
From Retrofit and Youth in Decline in the US to Kuš in Latvia and Smaller Comics in Australia, you're only ever a couple of clicks away from having something a bit more rewarding than final demands and takeaway menus shoved through your letterbox.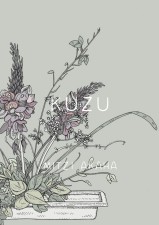 The latest addition to my postie's burden is Big Ugly Robot, an imprint set up by Adam Pasion, an American cartoonist who has spent a lot of time in Japan.
Standing with a foot on either side of the Pacific, the publisher's ethic is embodied in artist Mitzi Akaha, who has also spent time in both the US and Japan and whose offbeat fable Kuzu was probably the pick of the press's six-issue Spring 2015 subscription.
The dense 44-pager tells the tale of one Card Keeler, the "leading (only) researcher on ornithofecal matters" on the fictional Pacific island of Bormei – a culturally and geographically remote nub of land that has been shunted variously between Spanish, German, Japanese and US administration.
Hang on: ornitho-what? Card's job involves monitoring the amount of bird poo to hit the island and taking steps to minimise its impact – a job into which he throws himself with commendable dilligence.
Card's life changes when he meets a woman called Lott at a boat party. They fall in love and marry, living blissfully in a "little house at the end of the world". However, before long the workaholic, duty-bound Card begins to leave Lott, a writer, bored and constrained at home.
Then change enters their world once again: after a violent tempest hits the island, Card is intrigued to find a strange new bit of flora in his garden. His interest in the plant soon turns to obsession, with catastrophic consequences.
Mitzi Akaha describes Kuju as her "first illustrated narrative venture", but it's executed with a staggering degree of confidence. Her illustrative chops are clear from the very start, with a bold incisive line, captivating character work and deft use of light, shade and texture.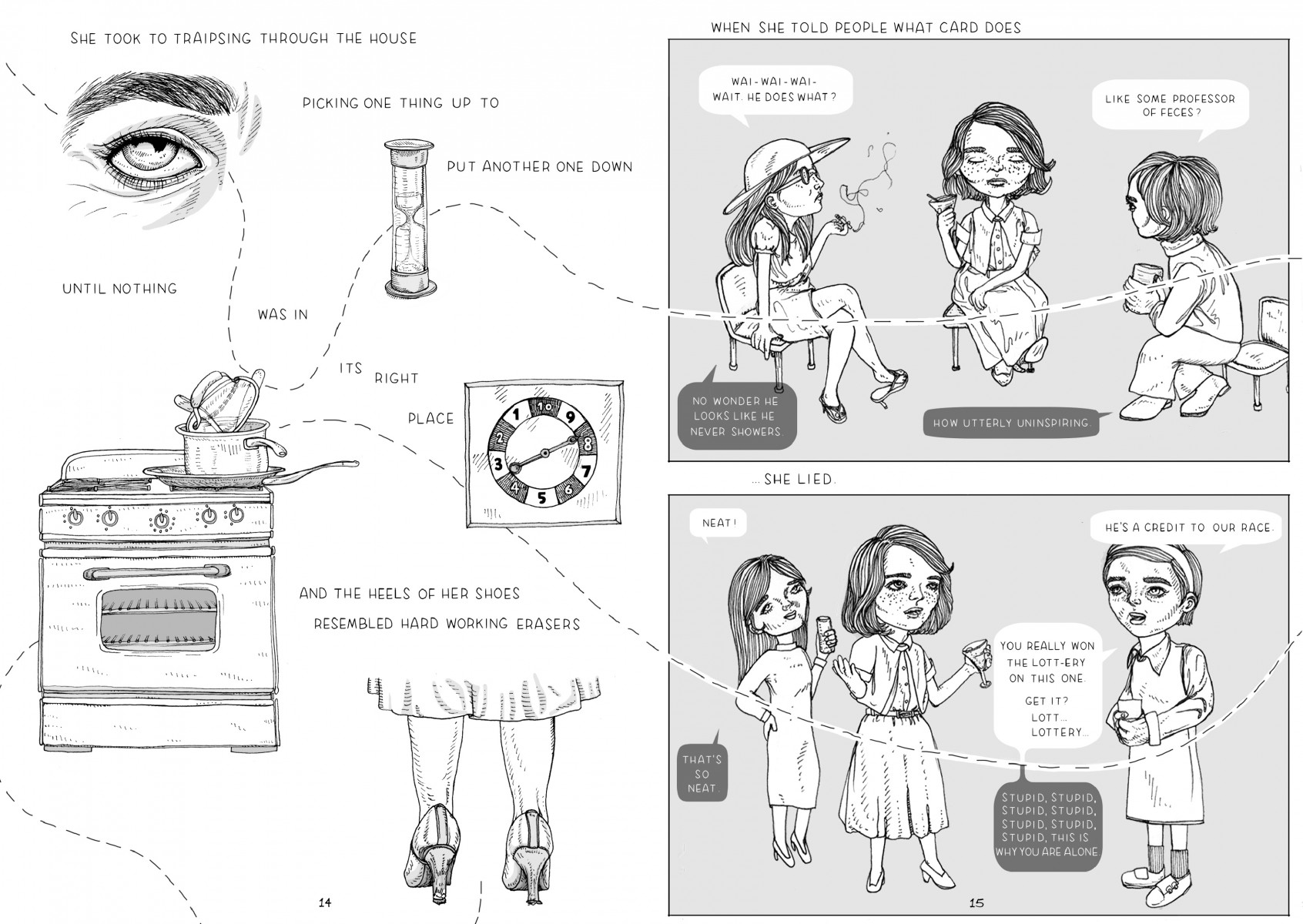 However, she also demonstrates a strong storytelling voice, from the deadpan narration to her variety of page layouts; as required she moves from traditional panel-to-panel progression to altogether looser and more 'jazzy' arrangements of image and text.
And for all the quirkiness of its delivery, the story's quick waltz through the ups and downs of a relationship and marriage carries a bit more universal resonance than you might expect.
In producing this enthralling mini-epic, Mitzi Akaha seems to have sprung fully formed into the world of comics. Expect to hear a lot more of her.
(While I've been faffing around trying to write this, I've already received the first two comics from Big Ugly Robot's next six-ish subscription deal: In the Crapper by Chris Carlier and Three Stories by Victor Editon, both of which maintain the publisher's approach to quality, production and variety.)
Mitzi Akaha (W/A) • Big Ugly Robot $5.00