A reminder that submissions for the second Laydeez do Comics Award are now open for this year's prize for a graphic-novel-in-progress by a female-identifying creator. Long-term BF readers may remember that last year's competition was won by Emma Burleigh for My Other Mother, My Other Self (reviewed here at BF) with the announcement coming at the inaugural 2017 Laydeez do Comics Festival.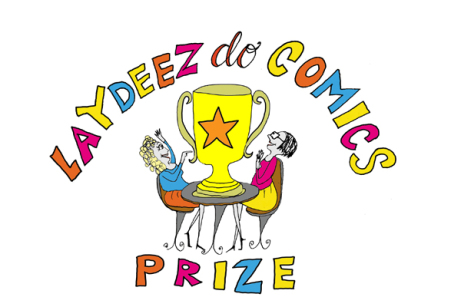 With a first prize of £2,000 and five prizes of £200 for the five other shortlisted creators this represents a fantastic opportunity to boost the profiles of emerging comics talent. Laydeez say of the award: "LDC's interest has always been in the drama of the everyday and the autobiographical. Within that remit we are looking for original and innovative work in progress, that stretch definitions of the comics form as well as the subject matter. The Laydeez do Comics prize will be awarded to the  graphic novel work in progress that, in the opinion of the judges, shows the most potential."
LDC's celebrated comics activism plays a vital role on the UK comics scene and this is a fantastic opportunity to take your work to a far wider audience! The full details for entry can be found here on the Laydeez do Comics site.