Leading a life of self-imposed exile on the abandoned campsite Camping Paraiso, in the icy northern wastes of Canada, Dylan's life is shaken up when he receives an unexpected visitor in the guise of Diane, a wannabe writer.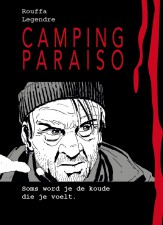 Taking cues from the Coen brothers and David Lynch, Belgian writer Marc Légendre then lets the weirdness loose: parallel-world storylines seem to give rise to unreliable narrators, strange things are afoot in the woods and the past and the future seem to collide when his OGN Camping Paraiso reaches its second act.
Marc Légendre was the chief editor of the Tintin weekly magazine in a previous life. Now he is primarily a writer of stories himself, and is no stranger here at Crossing Borders. He writes in a variety of genres and I consider him to be of the better comic writers in Europe, always willing to take a chance. For Camping Paraiso, Légendre pulls out all the stops in terms of weirdness and storytelling.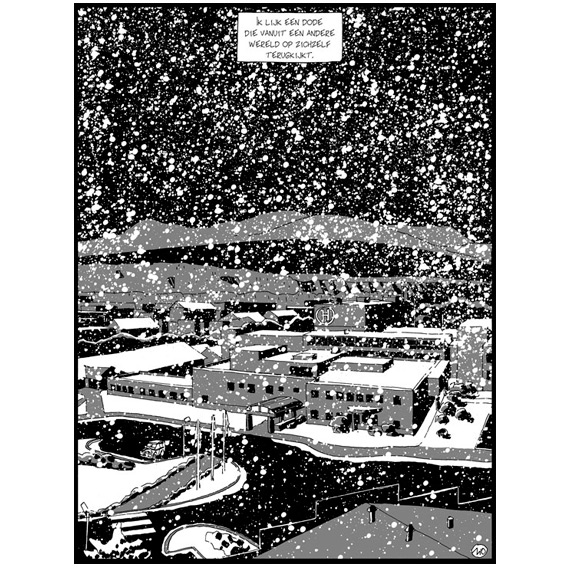 You never feel 'pushed' into a certain direction and all the weirdness feels organic – an extension of the world of the protagonists, Dylan and Diane. The first part is mainly reminiscent of David Lynch, due to the strangeness of events and the characters' relationship. When Diane returns to Camping Paraiso in the second part, as a famed creator thanks to her graphic novel about her experiences at the campsite, violence follows in her wake because of Dylan's shady past, and the influence of the Coen brothers steps to the fore.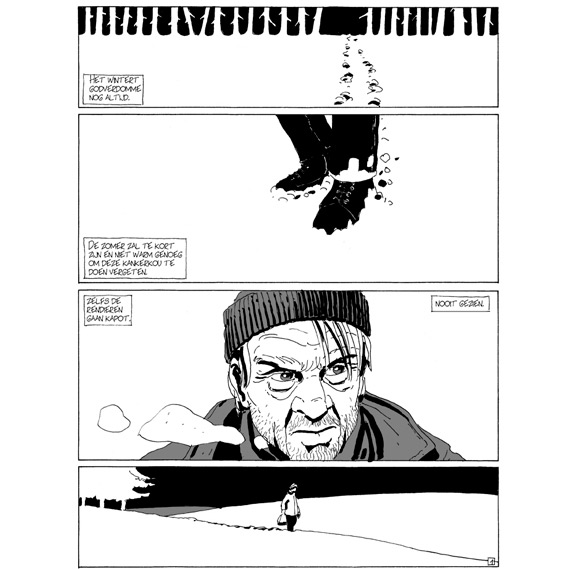 The ambiguity of both protagonists, the uncertainty that is thrust upon the reader due to the multiple ways the story unfolds (often in parallel timelines) and the white wastes of the location all contribute to the atmosphere of the book, which Belgian artist Marcel Rouffa illustrates with verve.
His toned-down linework shows character and a flair for design: think Didier Comés and Hugo Pratt, two legendary Euro creators. For English-speaking readers there's a comparison with White Death from Charlie Adlard and Colin Wilson, with a hint of Frank Miller in his Sin City style. Rouffa excels at the character work, making Diane and Dylan feel real, and he makes Camping Paraiso look so desolate that you can feel the solitude crunch under their boots.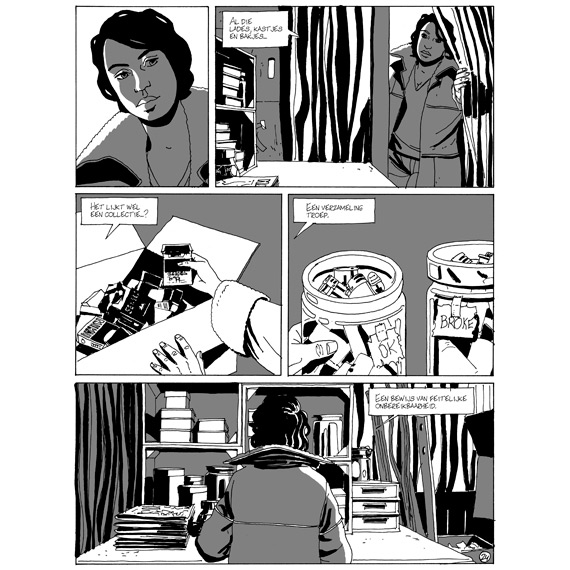 What could have elevated the OGN is a bit more focus on the characters; the backstory by way of flashback feels a bit too contrived, and the character of Dylan stays just a tad too much of a mystery, so that the reader's sympathy evaporates too much to really care about what happens or didn't happen or might have happened to him (time is a bit fluid in the story).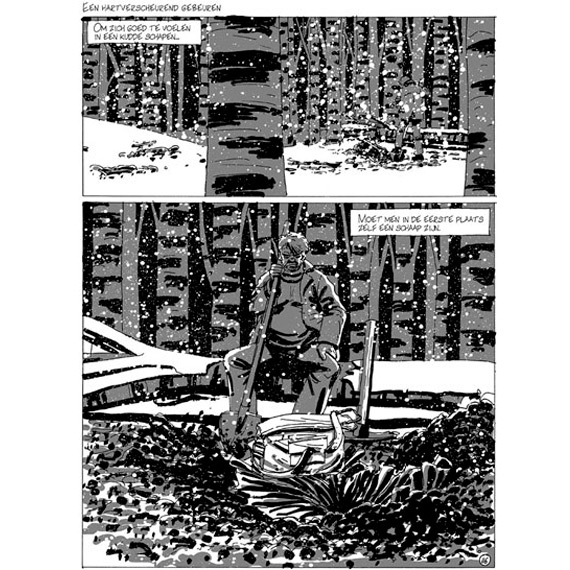 Camping Paraiso by Marcel Rouffa and Marc Légendre is also the first original OGN by Gorilla/Strip 2000, rather than a translated book from Paquet Editions. It is a thoroughly enjoyable story that will keep you on the edge of your seat for a good while, and I finished this mystery crime comic in one setting. Just ignore that ugly cover they slapped on the book and start reading. Recommended.
Camping Paraiso by Marcel Rouffa & Marc Légendre is published in Dutch by Gorilla/Strip 2000. It is a black-and-white hardcover counting 160 pages and retails for €24,95.
For more news and info from Europe's comics community, follow me on Twitter right here.