The comics medium has lost a rare talent with the passing of Marleen Starksfield Lowe on the evening of 7th November 2020, after a long battle with Leukemia which she appeared to face with infinite resilience and strength. She was 40 years old. Marleen's contribution to comics was limited in page-count. Her private nature means she remains a relatively unknown name in the grand tapestry. Regardless, what work she graced us with, and the brilliance she brought with her, remains unforgettable to those lucky enough to know her.
The bulk of Marleen's comic book work was produced for British independent publisher Accent UK. "Marleen submitted pages of art for a Robots anthology we were doing," said writer and co-publisher Dave West. "When they hit my inbox I was stunned. The art was fabulous. It had a style that is rare in the world of independent comics. Most try to emulate some comic artist or other but this was different. It showed a natural skill and ability that many struggle their entire lives to reach. This, I said to myself, is a natural talent."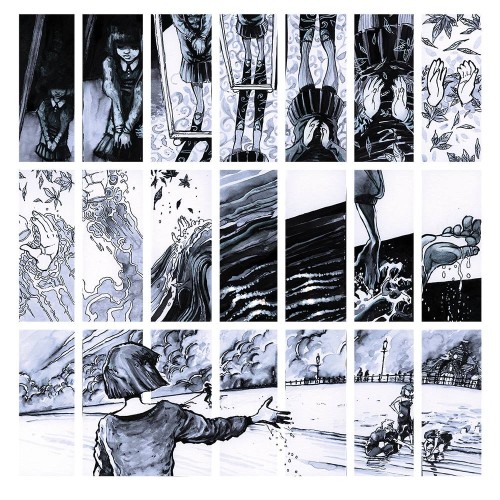 The first time I came across Marleen Lowe's artwork was flicking through a contributor copy of Zombies 2 – a themed horror anthology published by Accent UK – to which we had both contributed. The Ringmaster's Trick, a four-page short written by her brother Stephen based on his play Dave & Jeff Versus the Evil Bloodsucking Zombies from the Nth Dimension, is as wonderfully demented as it sounds and, I suppose, a pretty unique way to begin a eulogy. I'd like to think this would appeal to Marleen's sense of humour. The Ringmaster's Trick showcased spider-web linework of great detail complimented by greytone watercolour that gave masterful depth to the figure-work. Moreover, there was a playfulness and a glee to her willingness to so vividly render a clown chewing enthusiastically at the jugular of a circus audience member that made it incredibly entertaining. Marleen's craftsmanship made the schlockly subject matter sing. The work remains a stand-out of a two hundred page anthology of her peers and marked her out as an artist to keep an eye on.  
It was her work as solo artist on the Eagle award-winning graphic novella Whatever Happened to the World's Fastest Man which became her main calling card (at 84 pages it remains her longest work in comics). A collaboration with writer and co-publisher Dave West, it was the story of a man with the ability to stop time, and the benefits and consequences of such a gift.
"I contacted Marleen and asked if she could be persuaded to illustrate a complete comic," he writes. "Marleen told me she'd read the script and see if she felt that she had the ability to bring it alive on the comic page. I'll never forget the first page she sent me (a page I bought from her not much later). The way she illustrated frozen time in pencil, normal time in ink. The way she somehow managed to get across the significance of the act with art alone. No need for any tricks in the lettering stage to make the point. Magical. She said she thought she could do it justice. I wondered if my script could do her art justice. The finished comic is wonderful. Marleen lifted it to another level. It won an Eagle award. I know that this was in the main due to her art. I know she thought it due to the story. That's the kind of humble person she was."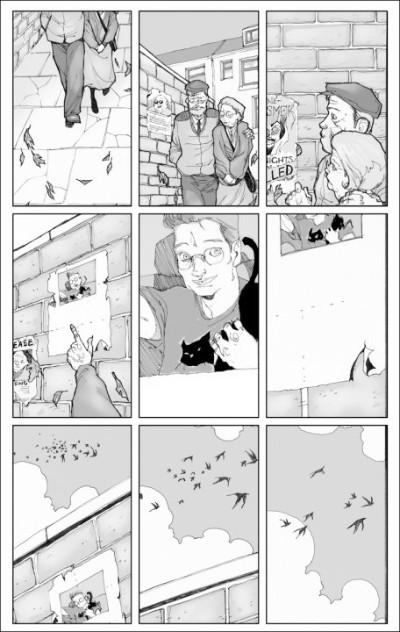 In Marleen's hands the short graphic novel is an elegiac and melancholy masterclass in storytelling. Many pages were silent; there was a thoughtfulness behind the lines that was uniquely striking. 
The concept anthology Who On Earth Was Thaddeus Mist? was Dickensian in aesthetic and Citizen Kane in structure. Each of the eight creative teams crafted a eulogy short story told from the perspective of a funeral guest of the eponymous adventurer and rogue. I approached Marleen as the sole writer and artist to build a story from the point of view of the main character's priest, thinking she would have fun with the meeting of the divine and the profane. Collaborating with her on her story remains a highlight not only of the creation of that comic, but of my artistic career.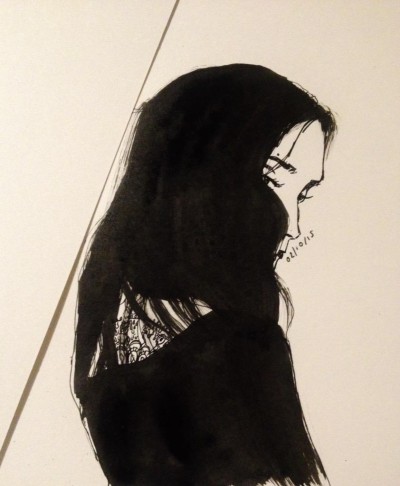 Not only did Marleen prove as intimidating and skillful a writer as she was an artist (grossly unfair in this writer's opinion), looking back at our conversations I'm struck by how generous she was with her ideas and her passion. She was cheerful in humouring the project and myself (who at the age of twenty-two and desperate to make my mark could be enthusiastic if single-minded and bullish) far more than either reasonably deserved. 
Sending notes to her would result in the most stimulating discussion you would have that week. She would ask wonderful questions of the story, and the best way to achieve quality. She appeared profoundly curious. She would send print quality 'test pages' experimenting with artistic technique and panel lay-out and re-working many times until she was happy (she would brush this off as the floundering of an amateur but her humility betrayed her; she was a perfectionist and a craftsperson of great care). Marleen seemed entirely without ego but her commitment to taking her art seriously – regardless of the commercial prospects – raised the standard. The Butterfly (sample pages above), the comic book she eventually submitted, is to my mind the finest chapter in a book of impressive ones. But it was the experience of watching Marleen shape her story that remained with me.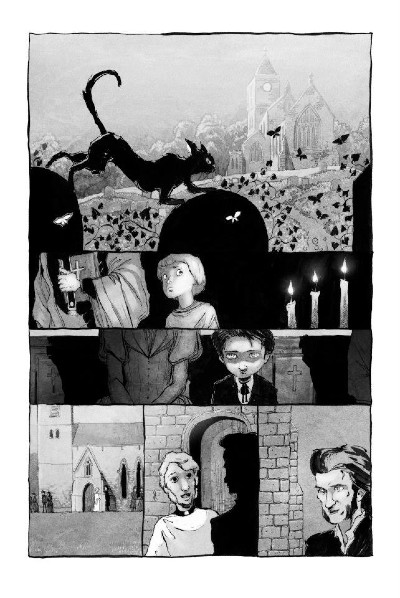 "In my heart, I always believed that I would one day create something with Marleen Lowe. From the first moment that I saw her mesmerising work on Whatever Happened To The World's Fastest Man," remembers writer and ex-Starburst Magazine columnist PM Buchan. "From a crowded field of emerging artists, she stood out as a rare and singular talent whose work deserved to be seen so much more widely than it was. 
"Our correspondence over the years was brief, but characterised by a warmth and humility (on her part, not mine!) belying the truth that anybody lucky enough to have worked with her was elevated by her talents. We talked sporadically over the years about collaborating and I never doubted that one day we'd find a way. I wish I'd tried harder. Marleen was a dazzling artist and from my limited conversations with her, I think a pretty dazzling person, and I hope that's how she'll be remembered."
It's a sentiment shared by many. I approached Marleen about one project or another either casually or with a view to having her draw them. They stalled at pitch state or other projects took precedence. In each instance, every conversation started would be more fun than the thing itself ended up being. Marleen had a breadth of intelligence that would pull you from German Expressionism to Monty Python to Alan Moore, Kate Bush and Marlene Dietrich and over to the Romantics. You could see these loves and more esoteric interests, as well as her life's experiences, churning under the surface of her personal work which was often mixed media and managed to be both haunting and enchanting.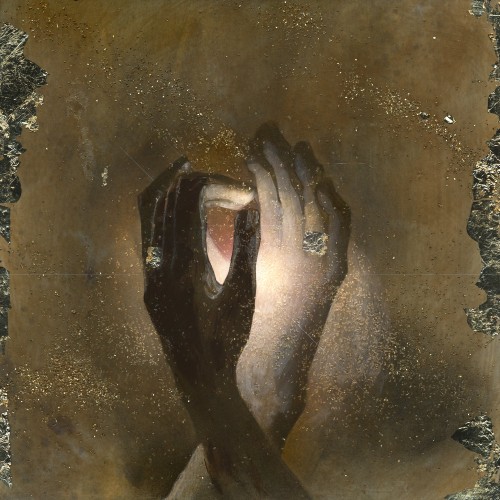 In our long email chains, batted back and forth whenever we found the time, she was never anything other than a sly wit and a voracious enthusiast. Our correspondence was happy but brief due to the demands of full lives lived, which is exactly as it should be.
Some time passed, in which all you see of a person are the snapshots of happiness and trouble they share on Facebook. She seemed to face her illness with good humour and grace as it so clearly took its toll. She remained a positive presence throughout especially for Polly, her young daughter. When we spoke of her (in an email entitled 'You had a baby!') she was glowingly proud, and seemed to find joy and surprise in every day as a new mother.
Then, in August, she made it clear she had received a definitive doctor's prognosis. I reached out as she had asked for messages to be left for Polly in the days to come. I told her then that beyond my family and friends making art with others gives me the most pleasure in life. To make art of any kind with another person is precious under any circumstances, but to do so with someone who you feel such a strong connection with is something I've found to be extremely rare.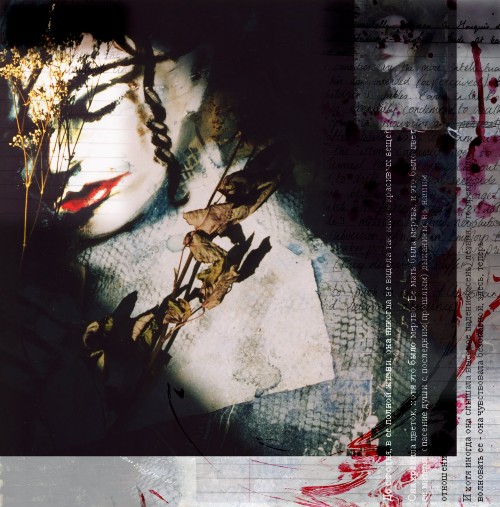 I'm staggered and intimidated by Marleen's artistic talent and positivity, both of which seemed endless and a surprise even to herself. Her shyness belied a warmth and compassion which shines through. More importantly, the lightness and ease – the abundant generosity – with which she wore that talent has had a profound impact. Marleen Lowe was a true original and a wonderful person. I'm struck, now that she is gone, what a monumental loss that is for British comics and the world. But also how superbly lucky we were to have her.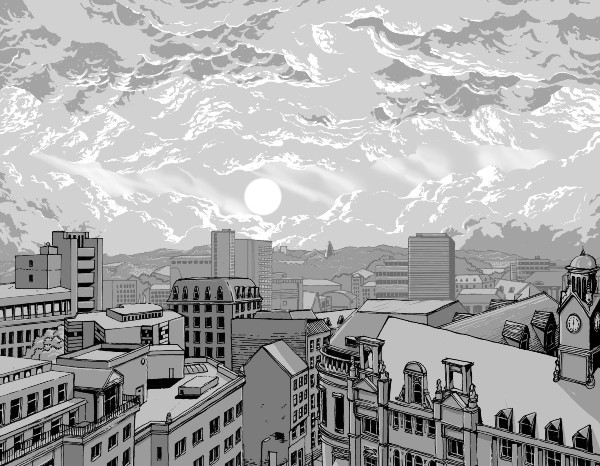 Owen Michael Johnson is a writer and cartoonist.