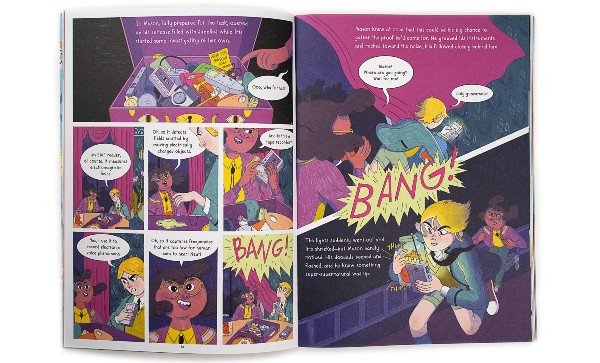 In the town of Grimbrook, a locale steeped in supernatural strangeness and spooky legend, the young paranormal investigator Mason Mooney sees himself as the foremost expert on the ghostly, the monstrous and the magical. Mason, however, has some serious competition to that claim in the form of the far cooler, higher profile, celebrity team of Trent Reilly and the Paranormal Society. When the desperate Iris enlists their aid in investigating the weird happenings in her home at Tanglewood Manor, Mason and the Society vie to solve a decades-spanning mystery that has affected multiple siblings to live within its walls. What is the truth behind the haunted activity there? What are the origins of Mason's rivalry with Trent? And what is the secret behind the beating heart that Mason keeps in a jar?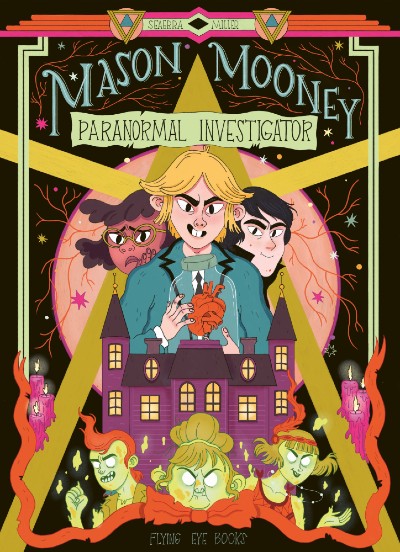 Published by Flying Eye Books, Seaerra Miller's first book in the Mason Mooney: Paranormal Investigator series is a fun romp that takes the much mined story seam of young adventurers toying with the supernatural and spins it off into its own quirkily eccentric direction. Notably a significant amount of the humour revolves around the titular Mason spending much of the story as a vain and self-absorbed character, full of his own self-importance, while supposedly secondary character Iris proves to be as much the protagonist as the teen "lead" by book's end.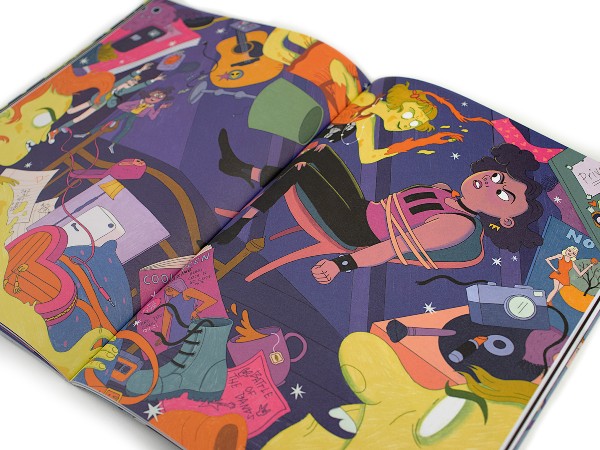 Miller's informal, conversational, and often irreverent narration adds much to the comedic pacing of the proceedings which carefully blends contemporary elements and references that will appeal to its younger, all-ages audience without losing sight of the traditional haunted house standards that sit at the heart of its narrative. It also carefully weaves subplots around the main tale of generations of disappearing children at Tanglewood Manor, setting up plot threads for future stories and making Mason himself a more sympathetic individual by the book's end.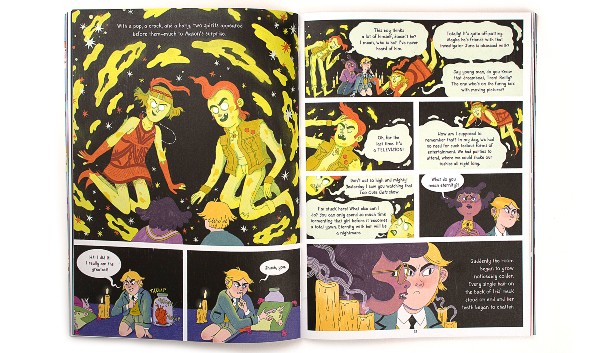 Miller's energetic art and playful panel-to-panel storytelling is good value throughout. Conventional panel structures break out into more freeform sequences for flashbacks with some standout double-page spreads used to heighten the drama of more intense moments. One key scene has Mason and Iris moving through the cutaway structure of the house, with individual rooms acting as panels. Miller's thoughtful use of colour also gives the story a suitably eerie atmosphere.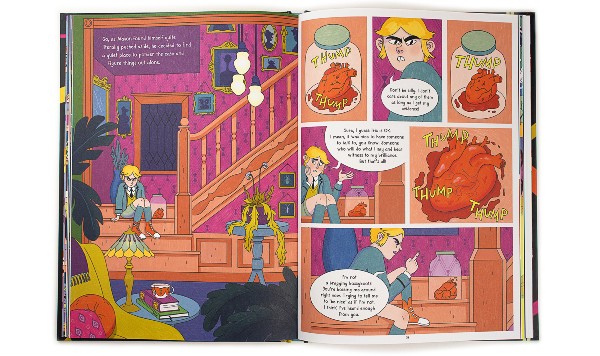 If there's one downside to this method of delivery it's the very long wait that younger readers have between volumes of Mason Mooney: Paranormal Investigator (the sequel to this 2020 release won't be seen until August of this year). But there's certainly enough here to ensure that Mason and Iris's next quest won't be forgotten by their target audience and that Seaerra Miller's busy and lively visual storytelling certainly bears watching in future.
Seaerra Miller (W/A) • Flying Eye Books, £12.99
Review by Andy Oliver