It's a new era at Broken Frontier and to usher in the next stage in BF's evolution we've been building an expanded writing team to broaden our scope and approach to our coverage. Every Thursday we'll be introducing you to a member of our committed crew of comics commentators with a view to connecting you to the names behind the bylines.
This week we continue our 'Meet the Broken Frontier Team' features with a chat with Contributing Writer Conori Bell-Bhuiyan who, when they joined the site in 2013, became the youngest team member in BF history…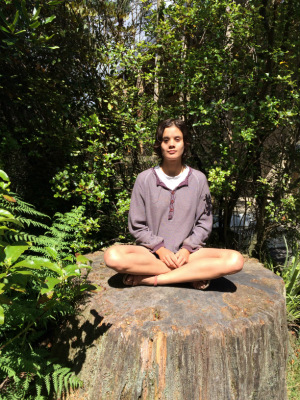 Introduce yourself to our audience in 50 concise words or less…
Hi there! I'm a journalism student and a big believer in the ability of comics to tell stories in ways no other medium can. I mostly live in London, but right now I'm spending a year studying in Hong Kong because there's only so much English rain one person can take.
How, when and why did you become a part of the Broken Frontier team?
I think it was 2013 when I started writing for Broken Frontier… I actually met now Editor-in-Chief Andy through my mother [cross-media creator Ravi Thornton currently behind the HOAX Our Right to Hope tour], who was publishing her own first graphic novel, The Tale of Brin and Bent and Minno Marylebone, and somehow convinced him that my 17-year-old self was remotely qualified to write about comics. I'm not sure how.
Tell us about your role at BF? What are your areas of coverage?
I'm a Contributing Writer at BF, so I write reviews, interviews, maybe the odd blog post. I like to cover small-press and experimental comics work, and I'll always be passionate about highlighting the great queer/LGBTQ+ comics creators out there.
What's your very first memory of comics?
I'm not sure if I can remember what the first graphic novel I read was, but my clearest memory of discovering comics was "borrowing" the collected Sandman comics, volume by volume, off my mum's bookshelf and reading them constantly for the next few weeks. They completely blew my mind, and I think I still have a crush on Neil Gaiman's version of 'Death' (below – art by David Finch and Matt Banning).
What is it about comics as a storytelling medium that you are most passionate about?
The power of comics is their ability to express so much – be it in emotion, information, or narrative – in just a few simple panels. I think there is something so unique about sequential art – whether it be paintings on a cave wall or pages in a graphic novel, it's a language that is nearly universal, and can be turned to nearly every genre. Graphic memoir gives an unparalleled rawness to the connection between reader and storyteller, graphic journalism can bring stories to life that would otherwise be too confusing or dry in straight prose, and even graphic medicine is developing to combine art and science and fuel creativity and empathy in the medical world.
Name three current favourite (plus three all-time favourite) graphic novels or comics…
One of my favourite recent series is Mathew Rosenberg's 4 Kids Walk Into A Bank. I can't quite put my finger on why it's so great, but it's so sharply funny and I absolutely loved it. My favourite graphic novel at the moment is probably For the Love of God, Marie!, by Jade Sarson. It's just a beautiful story of love and choosing to be happy which left me feeling all warm and fuzzy when I closed the covers. And then I think number three will have to be Saga because, guys, Saga is just so good…
Naming three all-time favourites is a genuinely impossible task, but off the top of my head I'd have to go with the aforementioned Sandman, because it's stuck with me and my imagination all these years. Persepolis, by Marjane Satrapi will also always hold a special place in my heart, and last but not least, Footnotes in Gaza, by Joe Sacco, for showing me the potential and power of graphic journalism.
Are you involved in comics or any other artistic practice outside of your Broken Frontier work?
Most of my free time is spent studying, watching Netflix, or puzzling over the seemingly chaotic nature of existence, but I do sporadically publish pieces of graphic journalism on my website, the Comics Storyteller.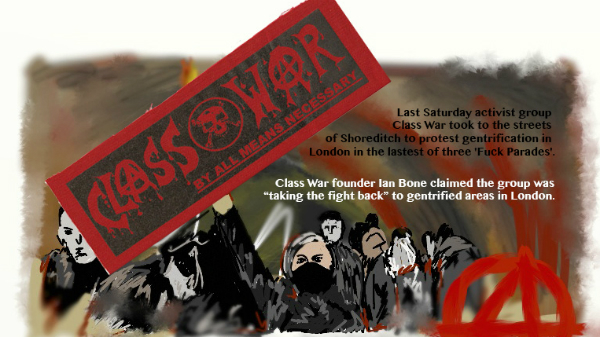 And, finally, give us one creator or project you think we should be looking out for in 2017 and tell us why?
Someone who I recommend everyone keep an eye on is Tillie Walden, a young creator with such a natural talent for the language of comics. Her graphic novella I Love This Part had me completely hooked, and you can read her ongoing webcomic On A Sunbeam here.
You can check out Conori's past work at Broken Frontier here and follow them on Twitter here.