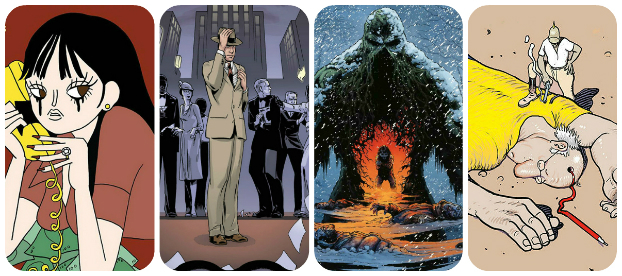 It's nearly Wednesday, and you know what that means: a fresh load of comics and graphic novels! With so many publications hitting your local comics store, comics events or digital storefront, the BF team are here to lead you through the woods with our weekly staff picks. Satisfaction guaranteed!
Comic of the Week
Moebius Library: Inside Moebius Part 1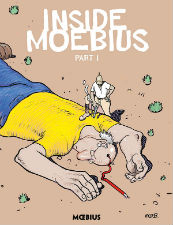 After far too many years of only limited English language access to the work of one of the true geniuses of the field, Dark Horse Comics' handsome Moebius Library editions have been a welcome sight on shop shelves.
This latest hardcover is the first volume of the artist's final long-form work finally available in a translated edition. A metatextual journey through Moebius's mind and practice it sees him encounter many of his own creations – including Blueberry, Arzak and Major Grubert – and acts as a meditation on his own artistic process. Two more volumes in this storyline will follow. A must not just for Moebius enthusiasts but for anyone with even a passing interest in the possibilities and history of the form.
Moebius (W/A) • Dark Horse Comics, $39.99
– Andy Oliver
Twisted Romance #1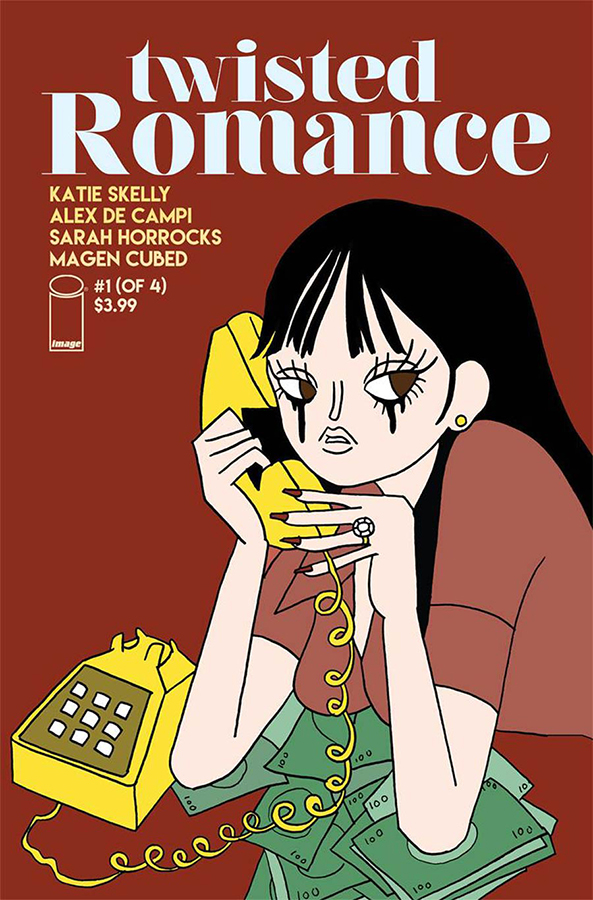 Not in the mood for another sappy romance this Valentine's Day? Then spend the entire month reading about love gone wrong, right and everything in between.
Alex de Campi launches a weekly anthology series featuring a main story written by her and with a new artist on each issue, plus a back-up comic and a prose story.
In the debut issue, we get right to the heart of the matter. There are plenty of agencies out there looking to make that love connection, but meet the one that's trying to tear them apart. Find out the secret motive behind Heartbreak Incorporated.
Alex de Campi & Magen Cubed (W), Katie Skelly & Sarah Horrocks (A) • Image Comics, $3.99
– Tyler Chin-Tanner
Please Destroy the Internet!!!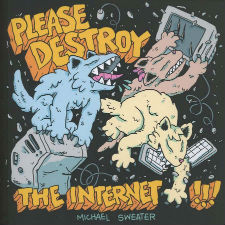 In cinemas right now you might catch one of the most tone-deaf adverts in the history of marketing, which is really saying a lot in itself. Twitter are trying to hawk their toxic social media platform, with help from stand-up Romesh Ranganathan, as an easy-to-navigate platform for making friends with like-minded people. You're not the only one experiencing serious cognitive dissonance with that serious misselling of an app full of Nazis, quasi-celebrities trying to cling to their notoriety by jumping on the reactionary gravy train and the trigger-happy, morally bankrupt president that sits on a golden throne atop it all.
Far more attuned to these web-accelerated end times is Michael Sweater's Please Destroy the Internet!!!, a darkly hilarious survey of internet culture in 2018. With simple newspaper strip-style gags, Sweater — author of the charming webcomic Please Keep Warm — imagines the invention of social media ("Oh man, the internet is great!" a white man in slacks and an oxford button-down enthuses before his desktop PC, "I bet I could ruin this") and the natural apocalyptic end to the endless fanboy arguments clickbait content encourages. Laugh to hide the tears!
Michael Sweater (W/A) • Silver Sprocket, $10.99
– Tom Baker
Incognegro: Renaissance #1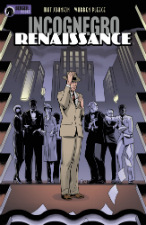 It's 10 years now since writer Mat Johnson and artist Warren Pleece collaborated on Incognegro (Vertigo Comics) – an unsettling thriller about a black reporter, Zane Pinchback, whose light skin enables him to go undercover as a white man to investigate lynchings (inspired by the true story of Walter White, a former head of the National Association for the Advancement of Colored People).
The comics world has played musical chairs since then, and the guiding light behind Vertigo, Karen Berger, is now managing a line – Berger Books – at Dark Horse. And as well as an anniversary edition of the original book, we're also getting a new monthly prequel set in the Harlem of the Roaring Twenties, with cub reporter Pinchback determined to investigate the death of a black writer at a scandalous interracial party.
Johnson has been hailed as "an important new voice in the African-American tradition" by no less a luminary than Walter Mosely, and Warren Pleece can always be relied upon to provide rock-solid comic storytelling. Promising to mix rich historical detail and contemporary social relevance, this is a welcome return for Zane Pinchback.
Mat Johnson (W), Warren Pleece (A), Clem Robins (L) • Dark Horse Comics/Berger Books, $3.99
– Tom Murphy
House of Secrets: The Bronze Age Omnibus Vol. 1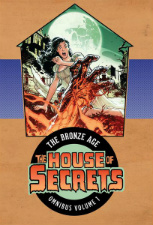 It's hard to believe in these days of constant, wearisome and largely self-defeating relaunches of books with new #1 issues that there was a time when a series could disappear for several years only to pick up its old numbering when it returned. Such was the case with DC's anthology House of Secrets when it returned as a dedicated horror showcase series after a three-year absence in the late '60s with issue #81.
This first omnibus compilation of the Bronze Age House of Secrets collects #81-111 of one of DC's most memorable genre-specific offerings of the era. Those wanting a taste of the gothic short story supernatural menace they can expect should check out the cover gallery at the ever excellent Grand Comic Database here. The standout for many will no doubt be the first Swamp Thing story by Len Wein and Bernie Wrightson but for fans of things that go bump in the night expect haunting thrillers from creators of the likes of Jim Aparo, Gerry Conway, Gray Morrow, Jerry Grandenetti, Sergio Aragonés and so many more.
Anthology – Various creators • DC Comics, $125.00
– Andy Oliver
Swamp Thing Winter Special #1
If you can't resist a good psychological thriller (and who can?) get to your local comics shop fast, Swamp Thing Winter Special #1 will fly off the shelves.
Here's the good news—it features a story written by Swamp Thing co-creator Len Wein. He intended it to be the start of a new ongoing Swamp Thing series, so you know it's going to be thought-provoking and entertaining.
Here's more good news—writer Tom King and artist Jason Fabok teamed up to produce an epic survival story where Swamp Thing shepherds a lost boy through a blizzard. Separated from the Green due to the frozen landscape and without his powers, Swamp Thing and his charge are hunted by a bloodthirsty snow monster. From the press release, "Disoriented and decaying, Swamp Thing's fading understanding of his surroundings forces the duo to confront their desperation and uncover the true identity of the snow monster that hunts them."
Here's the bad news: This stunning issue only has 80 pages.
Tom King, Len Wein (W), Jason Fabok, Kelley Jones (A) • DC Comics, $7.99
– Karen O'Brien
The Wicked + The Divine 1923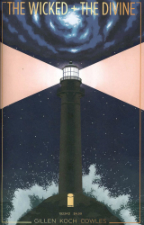 Like an ill-placed ad break in the middle of an ITV broadcast of Gone Girl, Gillen and McKelvie have followed up another end-of-arc cliffhanger with an extended interlude. In the present day of the former Young Avengers and Phonogram collaborators' Image series, a pantheon of gods drawn from across various belief systems are reincarnated in the form of pop stars. The Wicked + The Divine's one-shots, meanwhile, take a look at early instances of this "occurrence". In the first, we flashed back to the 1800s, where it was Byron, Keats, and the Shelleys who took the role of the doomed deities cursed to inspire a generation and die young.
The second provided an alternate history sacking of Rome, while this third special moves forward in time to a more modern occurrence. In fact we've met the 1920s lot before, at the beginning of the very first issue of WicDiv, so it'll be nice to spend a little more time with them. Emphasis on "a little". The preview text suggests an Agatha Christie-style murder-mystery awaits the Modernist pantheon, whose appearances are modelled on flappers and fiction writers, with guest artist Aud Koch illustrating "a comics-prose hybrid that's clearly trying to start a fight with JONATHAN HICKMAN" (Gillen's words, obvs).
Kieron Gillen (W), Aud Koch (A), Clayton Cowles (L), Jamie McKelvie, Matthew Wilson (CA) • Image Comics, $4.99
– Tom Baker
Get Naked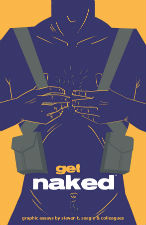 Writer Steven T Seagle might have hit the jackpot with Ben 10 and his other Cartoon Network shenanigans, but among comics readers there'll always be affection for some of his more personal work – particularly It's a Bird…, his 2004 autobiographical collaboration with Teddy Kristiansen, in which he mulled his difficulty in writing Superman against the presence of an inherited and particularly cruel medical disorder in his family.
He's back with more non-fiction here, albeit in a more light-hearted vein, as he looks at the issue of nudity. In 19 "graphic essays", each produced with an emerging global cartoonist, Seagle takes a comedic but incisive look into the history of nakedness, the prevailing attitudes towards it (especially in US society) and how his experiences as a global traveller have shaped his thinking on the subject.
Backed up by a small army of talents working in a kaleidoscope of styles, Seagle bares all in a punchy and disarming collection that should push the notion of "essay comics" further into the spotlight.
Steven T Seagle (W), Various (A) • Image Comics, $24.99 (print), $19.99 (digital)
– Tom Murphy