The Myriad First Graphic Novel Competition holds a special place in our hearts here at BF given that it echoes the site's main aim to promote, champion and take the work of aspiring new creators to wider audiences. Indeed, we ran this piece back in 2016 full of testimonials to the value of the competition from such noted figures as Comics Laureate Hannah Berry, Woodrow Phoenix, Nicola Streeten, Jade Sarson, Gareth Brookes and many others. It was a privilege for me to be asked to be a judge back in 2014 for the second competition and I know firsthand just how hard Myriad's Corinne Pearlman (our second Broken Frontier Hall of Fame inductee) works to nurture new voices. With the competition returning next year there are details in the official press release below about applying.
This is an incredible opportunity that should be eagerly grabbed! Our very own Jenny Robins won in 2018 and you can read about Biscuits (assorted), her graphic-novel-in-progress here at Broken Frontier.
Also below is the news of two new works on Myriad's graphic list from Zara Slattery and Ian Williams, both previously shortlisted for the competition.
Myriad is delighted to announce the launch of the 2020 Myriad First Graphic Novel Competition for debut authors who have not previously been published, and two new signings of graphic novelists whose works were previously shortlisted by competition judges.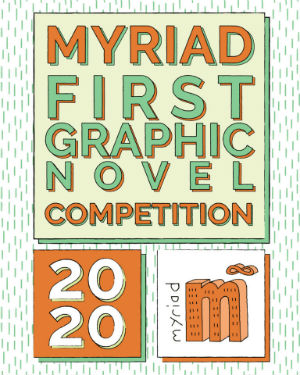 The competition asks authors to submit 15-30 pages of a graphic novel in progress, fiction or non-fiction. The prize is to work with publishers Myriad to complete the work for publication. The closing date is 28 February 2020. The competition is supported by the Lakes International Comic Art Festival (LICAF).
The judges include chef, writer and graphic novel reader Zoe Adjonyoh, curator and art critic Sacha Craddock, LICAF director Julie Tait and Ian Williams, co-founder of GraphicMedicine.org and author of The Bad Doctor.
As well as publishing books by the winners of the three previous competitions, Myriad also has a track record in publishing shortlisted authors.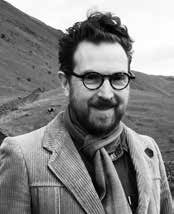 Ian Williams was a runner-up of the inaugural competition in 2012. Myriad published The Bad Doctor in 2014 and The Lady Doctor in 2019, and is now delighted to acquire The Sick Doctor, the final book in The Bad Doctor trilogy, for publication in 2022. World rights were bought from Kirsty Mclachlan at David Godwin Associates: 'I am delighted that Myriad have signed Ian's third book. Film rights have already been optioned'.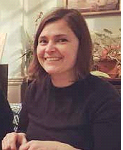 Zara Slattery was shortlisted with an extract from Coma Comic in the 2018 First Graphic Novel Competition. It is both an exploration of delirium and a harrowing account of the author's experience of sepsis which resulted in the loss of a leg. Myriad bought world rights from Becky Thomas at Johnson and Alcock: 'I'm delighted Zara has found an excellent and experienced publisher in Myriad for her beautifully rendered story.' Coma Comic will be published in 2021.
DETAILS ON ENTERING THE MYRIAD FIRST GRAPHIC NOVEL COMPETITION HERE!