MYRIAD WEEK!
We're championing the output of Myriad Editions this week at Broken Frontier with a series of reviews, interviews and features on the publisher's recent and upcoming projects. This wouldn't be a proper celebration without a nod to Myriad's past successes, though, so each day we'll also be looking back on a couple of books from their back catalogue along with links to relevant BF reviews and interviews.
Today we're starting with The Black Project by Gareth Brookes and Naming Monsters by Hannah Eaton…
The Black Project by Gareth Brookes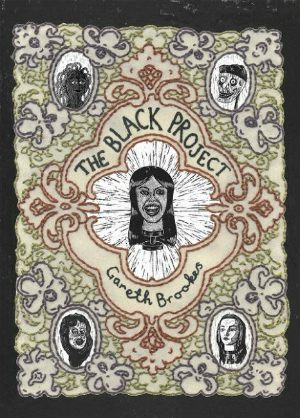 The winner of the very first Myriad First Graphic Novel Competition and also the Broken Frontier Best Graphic Novel Award winner for 2013, The Black Project was the debut long-form work from Gareth Brookes, a long-term stalwart of the UK comics self-publishing scene and an influential part of the UK Alternative Press.
The book is notable for its painstaking presentational style with Brookes laboriously creating its imagery in both linocut and embroidery. It tells the tale of Richard, a young lad in suburban 1990s England, whose coming-of-age journey manifests itself not in the usual crushes and tentative sexual explorations but rather in his attempts to create the girl of his dreams from found and household objects.
Bleakly funny, and yet strangely touching, this dark comedy has earned plaudits from the likes of Paul Gravett, Will Self and Dylan Horrocks. Brookes's new book A Thousand Coloured Castles debuts this week.
BF soundbites: "Clandestine first love with a papier mache twist is the order of the day in this remarkable debut graphic novel from creator Gareth Brookes." – Andy Oliver
"With its convincing and unsettling depiction of the mental tickings of a strange young man, it's not overstating the case to say that The Black Project resembles nothing so much as a very benign Home Counties version of The Wasp Factory." – Tom Murphy
Read the BF review here and the 2013 Broken Frontier Awards write-up here
For more on the work of Gareth Brookes visit his site here and follow him on Twitter here. Buy The Black Project here.
Naming Monsters by Hannah Eaton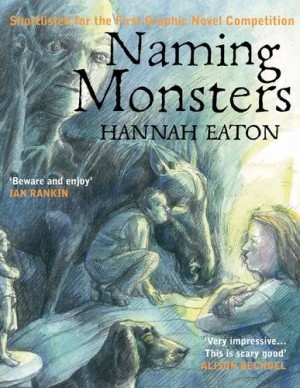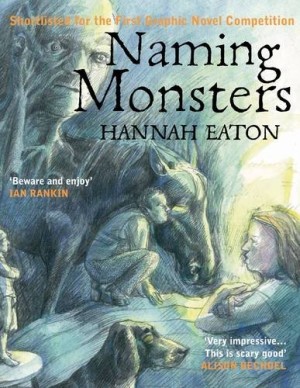 Using folklore as metaphor for slice-of-life storytelling, Hannah Eaton's Naming Monsters follows the story of teenager and would-be cryptozoologist Fran over the course of a day and a half of her life in 1993.
Switching between urban drama and dark fantasy this is a nuanced book that rewards re-reading and one that explores the worries and insecurities of the young woman at its heart in a most original and resonant way, as Fran's fears and grief become embodied by the fantastic creatures that fascinate her.
Both Alison Bechdel and Ian Rankin are counted among the appreciative fans of Naming Monsters. Another creator to come to prominence via the Myriad First Graphic Novel Competition, Hannah Eaton is currently working on Blackwood, her next graphic novel to be published by Myriad.
BF soundbite: "Eaton's idiosyncratic psychodrama is an absorbing mix of the quirky, the sinister, and the very human, and yet another perceptive publishing choice for the Myriad back catalogue." – Andy Oliver
Read the BF review here.
For more on the work of Hannah Eaton visit the Myriad site here. Buy Naming Monsters here.
Catch up on all our Myriad Week coverage so far here.