It's called a musical comic because the eponymous horse is part of a song-and-dance act. This may sound like an anomaly today, but Neil the Horse made perfect sense in the 1980s when Canadian cartoonist Katherine Collins decided the creature needed to exist. Neil had the benefit of predecessors, after all, from cute bunnies and armoured turtles to a bunch of animated kangaroos and even an aardvark named Cerebus.
With hindsight, it seems as if characters like Neil were an antidote to what the comics industry had turned into before its creative revival in the late 1990s. The popular superheroes had begun taking on villains who all seemed one-dimensional, and society was beginning to mutate in ways that called for multiple means of interpretation. A dancing horse must have seemed like a perfectly logical approach, a counter to the cynicism that had begun to creep into all aspects of society.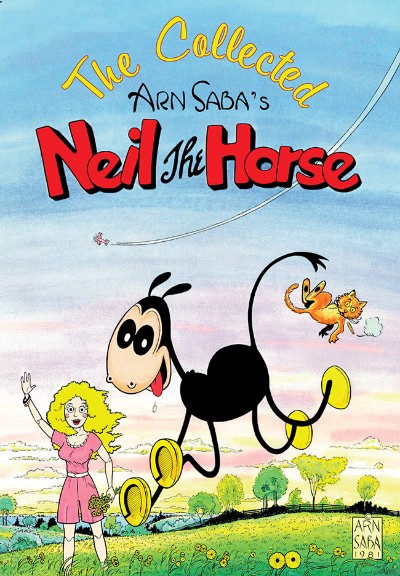 Neil is undeniably one of the good guys, even if his good qualities include 'stupidity, gluttony, gullibility, naivete, strong legs and a big smile'. His friend Soapy bears the same mix of contradictions, with 'greed, cynicism, base cunning, sarcasm, alcoholism, violence, dishonesty, and a soft heart.' They starred in 15 issues from 1975 to 1982, and every one of them came with sheet music and lyrics that allowed readers to participate in the merrymaking if they were so inclined.
The nicest thing about Conundrum Press's decision to publish the complete set in a 360-page compilation a couple of years ago is how it allows new generations to get a sense of why Neil made so many readers across Canada (and some in America) very happy. What makes it even better is the commentary by Katherine Collins who writes poignantly about what inspired her creation, how Neil evolved, and why she was accused of abandoning comics ("they abandoned me," she writes).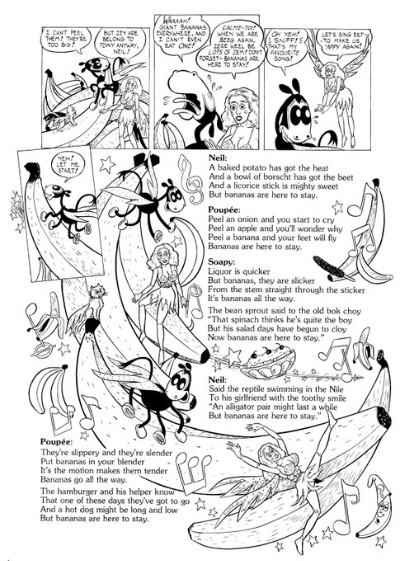 If one were to explain what a typical issue is about, it features Neil, Soapy, and a marionette named Mam'selle Poupée singing and dancing in an attempt to find success in showbiz. Alongside their stories are shorter comic strips, some music and lyrics, and short pieces of prose. It makes one think of each issue as a complete package meant to serve the needs of various members of a family, although the inclusion of sheet music still makes it fairly unusual for its time.
The adventures themselves have no fixed setting, moving from the past to the future, even to the Milky Way. There are stock characters from show business here, rubbing shoulders with princes and fairies. The overall effect is one of whimsical charm that can elicit a smile even in the face of dialogue that inadvertently sounds dated.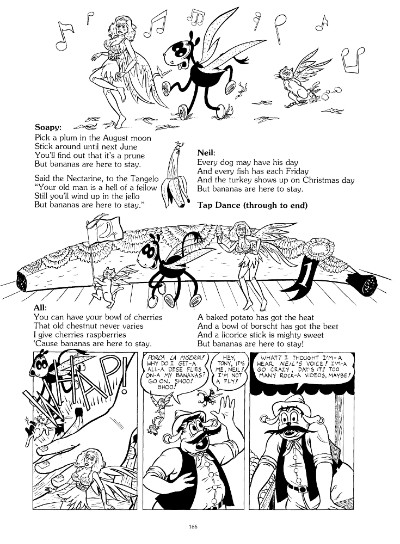 Should one pick this up simply because it is an undeniable part of Canada's cartooning history, or because these stories and characters remind us of when comics used oddity to reflect a society at the cusp of change? The answer lies somewhere in between. "Now, in the growing shadow of old age and disability, I am having what I call my renaissance," writes Collins. "A little late, but at least I am still alive to enjoy it."
Katherine Collins (as "Arn Saba") (W/A) • Conundrum Press, $25.00
Review by Lindsay Pereira