MYRIAD WEEK!
We're championing the output of Myriad Editions this week at Broken Frontier with a series of reviews, interviews and features on the publisher's recent and upcoming projects. This wouldn't be a proper celebration without a nod to Myriad's past successes, though, so each day we'll also be looking back on a couple of books from their back catalogue along with links to relevant BF reviews and interviews.
Today we put a spotlight on Nicola Streeten's Billy, Me & You and Una's Becoming Unbecoming…
Billy, Me & You by Nicola Streeten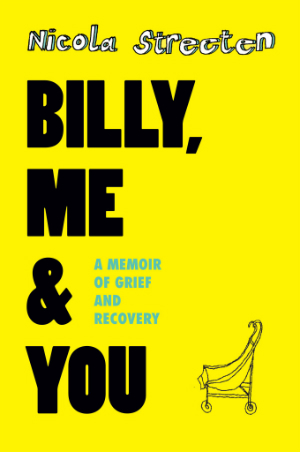 Short episodes from Nicola Streeten's Billy, Me & You were first presented in the self-published zine Liquorice, a collaborative effort with her daughter Sally. When it was later published as a full-length work by Myriad in 2011 Billy, Me & You had the perhaps surprising tagline of "a dead baby story that is funny" but Streeten's candid and engaging graphic memoir lives up to that unlikely description.
The book details life after Streeten's son Billy died suddenly from complications after surgery and was created 13 years after the events it describes from diaries she had kept at the time. A term like "emotional rollercoaster" is usually one that can be easily dismissed as trite and unoriginal in reviews but in the case of this remarkable piece of comics it's entirely fitting.
Streeten has the power to bring the reader from the point of tears in some of the more harrowing segments to laugh-out-loud sequences just a few pages later as she points out our foibles when it comes to dealing with grief and bereavement. It's that piercing observational commentary on our awkwardness in dealing with the grieving process that makes this such a standout and insightful piece of storytelling.
Illustrated with a style that I described as embodying a "cartoony humanism" when I first reviewed the book, Billy, Me & You remains one of the finest examples of the communicative power of the graphic memoir that we have had the opportunity to review here at Broken Frontier.
BF soundbite: "Nicola Streeten's memoir of grief and recovery is an incisively perceptive examination of social conventions in the face of bereavement." – Andy Oliver
Read the Broken Frontier review here. 
For more on the work of Nicola Streeten visit her site here and follow her on Twitter here. 
Buy Billy, Me & You here.
Becoming Unbecoming by Una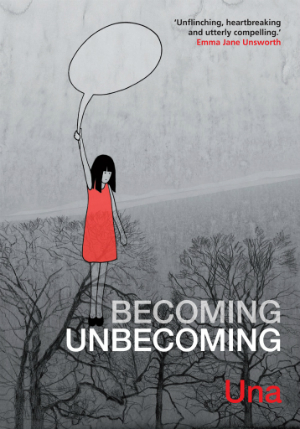 In equal parts graphic memoir and social commentary on gender violence and the culture of blame, Una's Becoming Unbecoming was launched in 2015 to widespread critical acclaim and was nominated as Best Graphic Novel for that year in our own Broken Frontier Awards.
From the dual perspective of recounting the author's own personal history growing up in the 1970s – when she experienced a number of acts of male sexual violence – and examining the misogyny and prejudice that permeate society on every level, Una's debut graphic novel questions, challenges and confronts the disturbingly entrenched attitudes that surround us.
Set against the backdrop of the Yorkshire Ripper investigation, this impactful piece of comics analysis uses powerful graphic metaphor and historical artefacts to make its points and convey its message. One of the most important uses of the form I have encountered in a decade as a Broken Frontier contributor, Becoming Unbecoming is a vital and essential piece of comics craft.
BF soundbite: "Delicate in construction yet uncompromising in message, Becoming Unbecoming is an astonishing testament to the potency of visual metaphor." – Andy Oliver
Read the Broken Frontier review here.
For more on the work of Una visit her site here and follow her on Twitter here.
You can buy Becoming Unbecoming here.
Catch up on all our Myriad Week coverage so far here.