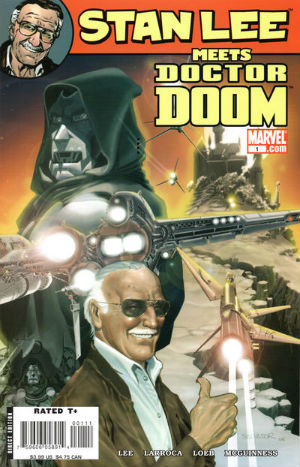 By now you've heard the sad news that Stan Lee passed away. The heartfelt tributes from comics creators and fans on social media since the news broke have been nothing short of remarkable. Everyone—and I mean EVERY. SINGLE. ONE—has acknowledged the positive impact that Stan's work had on their personal and/or professional lives. What a beautiful tribute to a writer whose collaborative efforts with genius artists forged an indelible impression on generations of fans.
I think Joss Whedon's tribute to Stan on Twitter is my favorite:
"Stan Lee created a universe where, if a character was beloved enough, they could never really die.
"Now THAT'S thinking ahead.
"Thanks for so much of my life. You'll never not be in it."
Stan's heroes were stalwart but flawed, resolute yet possessed of self-doubt, and despite their incredible abilities they were always deeply human. His characters loved and suffered heartbreak, they persevered against staggering odds and didn't always prevail, and above all else they never surrendered hope.
I think Stan knew he was co-creating a universe of role models that would survive and thrive for generations, and I'm so happy that he was on this Earth long enough to see his characters have that impact. What more could a writer ask for?
I met Stan Lee once at ComicCon International San Diego more than a decade ago when I was working the booth and covering the convention for Comics Buyer's Guide magazine. He was gracious and larger than life and humbled that a room full of people gathered just to see him. (Eternal thanks to Comics Buyer's Guide editor Maggie Thompson for getting me into that room!) I did get his autograph that day, and in return I am so glad that I had the presence of mind to simply say, "Thank you."
'Nuff said.
Cover credit: Salvador Larroca