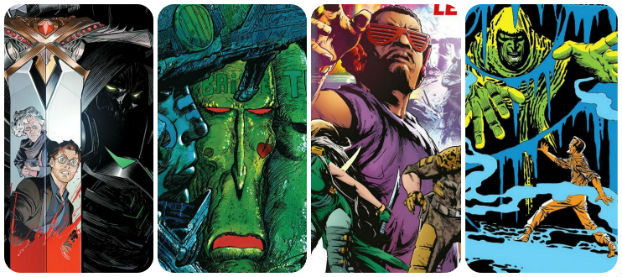 It's nearly Wednesday, and you know what that means: a fresh load of comics and graphic novels! With so many publications hitting your local comics store, comics event or digital storefront, the BF team are here to lead you through the woods with our weekly staff picks. Satisfaction guaranteed!
Comic of the Week
Once & Future #1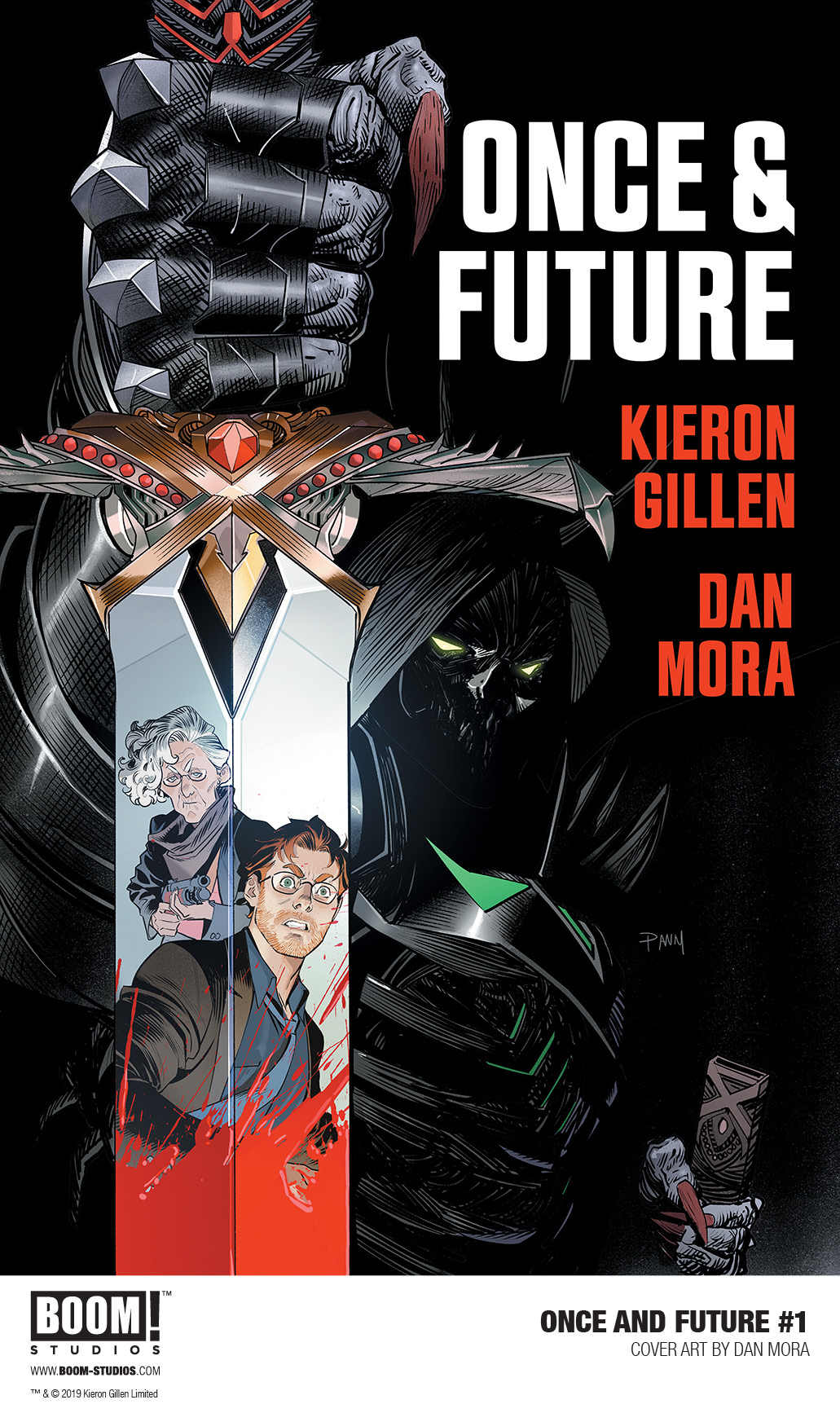 BOOM! Studios have perfected the art of the limited series, and its latest action-packed offering is a must-read. Once & Future #1 from writer Kieron Gillen (The Wicked + The Divine, Star Wars: Doctor Aphra) and artist Dan Mora (Klaus, Buffy the Vampire Slayer) sets a whole new standard for the adventure serial as former monster hunter Bridgette McGuire and her museum-curator grandson Duncan must hunt down an ancient villain from Arthurian legend. Unaware of his grandmother's former occupation, Duncan is thrown headfirst into a world of magic and mysticism he never dreamed was real—and now he must navigate his family's complicated history and overcome the dark secrets of England's past that threaten its future.
Gillen told Previews World that one objective with the series was to reimagine the adventure serial in the twenty-first century thus, "taking a genre whose core has barely changed since the nineteenth century and updating for the now." And he couldn't have asked for a better collaborating artist than Dan Mora, whose period work with Klaus and current setting with Buffy are beautiful complements to a series set in current times with a heavy reliance on history. Come for the story, stay for the art, Once & Future belongs on your pull list.
Kieron Gillen (W), Dan Mora (A) • BOOM! Studios, $3.99
– Karen O'Brien
The Night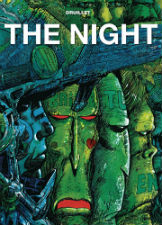 The Night, or La Nuit in its original French, was created by artist Philippe Druillet in 1975 in reaction to the loss of his wife Nicole to cancer. This fatalistic drama has been referenced by Warren Ellis as an influence and is reprinted this week by Titan as part of their line of European comics.
Set in a post-apocalyptic world it follows a group of drug-influenced bikers as they head towards their inevitable, nihilistic destination. An opportunity this week to discover the work of an acclaimed French creative force as the starting point for  potential further investigation.
Philippe Druillet (W/A) • Titan Comics, $24.99
– Andy Oliver
The Vigilant: Legacy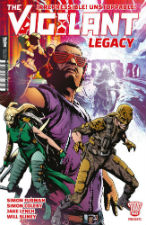 Continuing this updating of classic UK heroes of yesteryear after last year's The Vigilant special, Rebellion return to their re-imagined IPC shared universe that puts together characters like The Leopard from Lime Street, Von Hoffman, Dr. Sin and no doubt a number of surprise appearances too.
When he reviewed the first The Vigilant one-shot last year at Broken Frontier our Tony Ingram said; "It could and should have been an impossible task to bring such an odd assortment of characters (most of them not seen for decades) to life again and basically build a world for them that feels familiar and allows the reader to consider this new continuity as being as 'real' as more established fictional universes. But Rebellion have clearly found the right people for the job."
Join creators including Simon Furman, Simon Coleby, Jake Lynch and Will Sliney as the story continues this week.
Anthology – Various creators • Rebellion, £4.99
– Andy Oliver
Marvel Masters of Suspense: Stan Lee & Steve Ditko Omnibus Vol. 1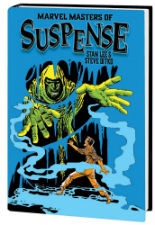 Before they became two of the architects of the modern Marvel Universe, Stan Lee and Steve Ditko produced years of short stories for the popular Marvel anthology titles of the day. This first volume of two collects their "suspense thrillers" in one place together, including Ditko's very first work at Marvel in 1956.
Sit back and enjoy a bumper-sized compilation of classic stories including work from Journey into Mystery, Strange Tales. Tales to Astonish, Tales of Suspense, Amazing Adventures, Spellbound, Gunsmoke Western and more.
Stan Lee (W), Steve Ditko (A) • Marvel Comics, $85.00
– Andy Oliver
Rolled a One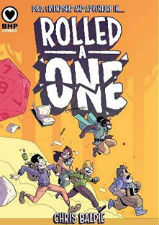 A couple of months back we ran an interview with BHP Comics publisher Sha Nazir here at Broken Frontier where he spoke about the publisher's evolution and their eclectic catalogue of books which range from social commentary and genre fiction through to all-ages and humour offerings.
This month sees BHP releasing Rolled a One by Chris Baldie (Space Captain), a tale of friendship and belonging wherein central character Alice arrives at a new school and becomes involved with a Dungeons and Dragons-style fantasy role-playing group of chums. Baldie's appealing cartooning and the camaraderie of the story ensure this is a perfect entry point into BHP's always unpredictable line-up.
Chris Baldie (W/A) • BHP Comics, £8.99
– Andy Oliver