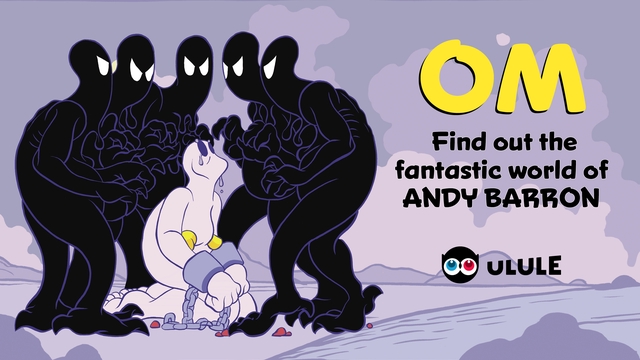 Our Crowdfunding Corner feature returns again today as we continue to once again actively spotlight the more intriguing, exciting, experimental and daring uses of the form that we spot on the crowdfunding circuit. These are comics that both fit the Broken Frontier coverage ethos and that we think deserve your support and backing! Today's subject is 2018 Broken Frontier 'Six to Watch' artist Andy Barron's OM collection, currently crowdfunding via French publisher Huber Editions. Be quick though – you have just six days left to back this project!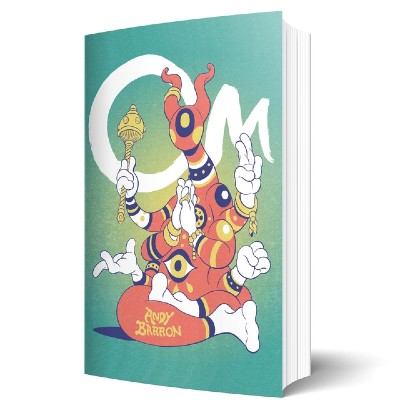 The who and what: Andy Barron's singular vision has been bringing the bizarre and psychedelic world of OM to life for a few years now in a series of self-published comics. The silent world of OM may seem vibrantly colourful and whimsical at first but it is also an unforgiving and often brutal environment.
In an extensive BF interview a couple of years back Barron described the book in the following terms:
OM is a desert world inhabited by a menagerie of strange creatures. The stories are a mix of  psychedelia, horror and stripped down emotion. The main character is Om – identified by his well rounded figure and his yellow nipples (most people notice these first). The other two key characters are Pea and Um. Pea is a hopeless wretch who always comes out worst in any situation he finds himself in and Um is a cosmic muscle man, whose role in the overarching story is still unclear.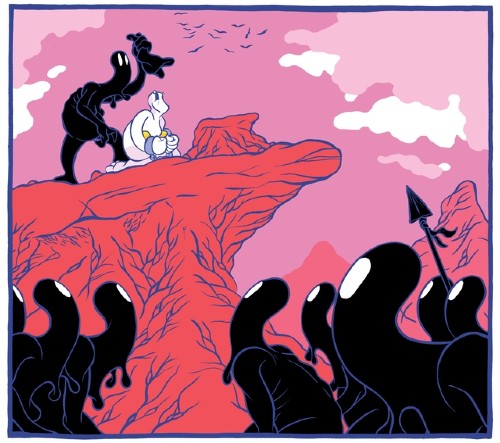 This Huber Editions volume collects the previous material in one place as well as a brand new 80-page story 'The Black Book'.
What's on offer: Extra reward tiers include bookmarks, black and white drawings from Andy, and original art.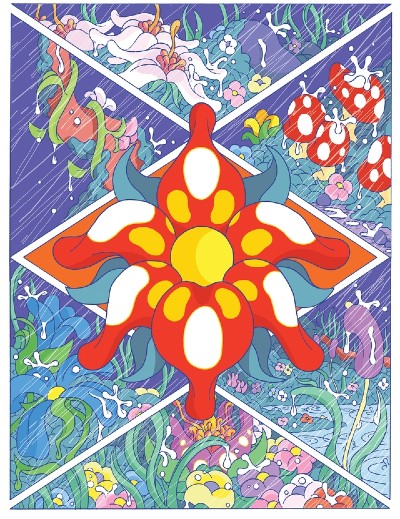 Why you should back it: I have reviewed issues of OM a number of times over the years at Broken Frontier and have always been impressed by the hypnotically off-centre world-building of Andy Barron's creation. The last time I wrote about OM I said it was long overdue interest from publishers and called it a "sprawlingly bizarre and wonderfully weird masterpiece. There truly is nothing out there quite like the world of OM." It's wonderful to see one of the UK small press's truly visionary creators getting the recognition he deserves. Fans of alt comics work will love this while long-time readers will want to check it out for the 80 pages of new material.