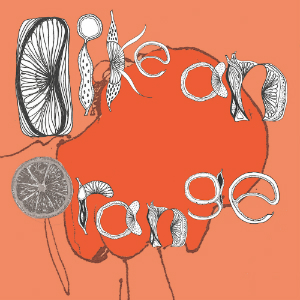 My admiration for the work of Wallis Eates began back in 2014 when I was a judge for the Myriad First Graphic Novel Competition. Eates was shortlisted for her graphic memoir Mumoirs – an account of her early life as a child in a single-parent family and the sometimes fractious nature of the mother-daughter bond – and though we saw only a sampling of its pages it was immediately clear to me that this was an artist with an instantly connective power in her raw and resonant narratives.
Since then her work has featured regularly at Broken Frontier as she's one of that small pool of small pressers who I have felt should have been picked up by a bigger publisher long ago. From my reviews of her short zines like You Chew I Spew ("If memory could ever be described as a medium to work in then Wallis Eates is one of UK comics' most accomplished practitioners in the field") through to her longer-form collections like Fear of Mum-Death and the Shadow Men ("Wallis Eates continues to produce comics that speak to us all with their emotional immediacy and unyielding candour. This is work that doesn't just deserve a wider audience, it's owed one") her comics have an unflinching honesty that forges a link with the reader on the most profound level.
This week Eates was announced as the latest comics creator to join the potential graphic novels list of Unbound Books –  a publisher who use a unique crowdfunding model to bring projects to life. Watch her campaign video below before we give you some further reasons in our 'Crowdfunding Corner'-style to exactly why you should be backing Like an Orange…
The who and what: A graphic narrative focusing on brain injury survivors, Like an Orange is a collection of stories about the people Eates met when working at the East London branch of the charity Headway. It's a series of accounts about those affected by brain injuries who attended the 'Submit to Love' art studio – a studio space that used art practice to help as a rehabilitative process.
What's on offer: Outside of the usual print and e-book editions there's also the chance to own original art, have a one-to-one comics tutorial and even a bespoke autobiographical comic created for you…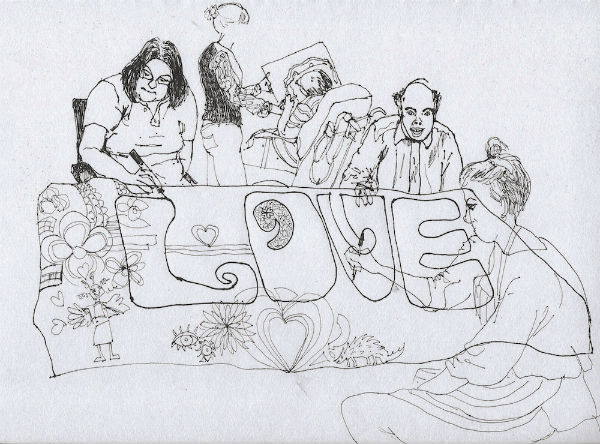 Why you should back it: Wallis Eates is one of the most vital voices in UK autobiographical comics and her work, once discovered, leaves an indelible impression on the reader. Combining the words, stories and art of the brain injury survivors she met with Eates's own oft-explored ideas of memory and our relationships with it, this looks set to be a unique comics project that will take collaborative practice and graphic medicine into entirely new arenas.