Storytellers use the world they inhabit to shape the stories they choose to tell. When looked at from this perspective, there is nothing particularly weird about Rumi Hara's stories, despite how unusual they first seem. After all, she is a writer and artist working at a time (and in the world's second largest democracy) where everything that once seemed certain has turned out to be hollow at its core. How is one to make sense of a place where marriage, reproductive rights, and even freedom of speech can no longer be taken for granted? How is a storyteller meant to come up with fiction stranger than these facts?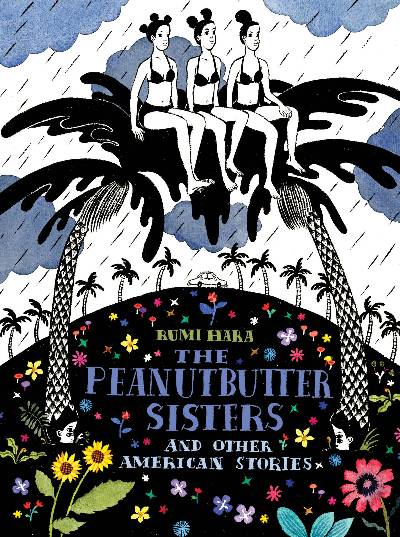 The Peanutbutter Sisters and Other American Stories are described as funny, short, comic stories. They are that, of course, but also so much more because underlying these extremely readable tales are biting comments on a society starting to come apart at the seams. The title story, for instance, involves the eponymous sisters riding hurricanes and using whales as a means of transport. It is undeniably charming and witty, but there are undercurrents here that tap into an analysis of misogyny, issues of climate change, and how perspectives of the world are formed by gender.
In the story 'Walking with Tammy Tabata', about two young people in Brooklyn trying to write a Japanese Noh drama for school credits, Hara allows her protagonists enough room to connect in a contemporary Brooklyn that seems almost apocalyptic in its scenes of decrepitude and squalor. That they find some measure of meaning in this setting makes it a story of hope though, not despair. Then there is 'Living Things', about a gruelling race involving inter-galactic and inter-species participants, as reported by a sole human female rider. It allows Hara to dig deep into her bag of visual tricks and emerge with all kinds of mind-bending figures that, one senses, must have been a delight for her to create.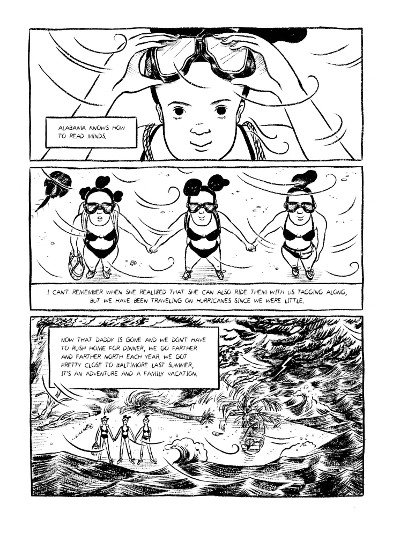 'Verti-Go-Go' is set in our post-pandemic world of hand sanitizers and face masks, and features a young man who suddenly starts to experience visceral sexual orgies whenever he sets eyes upon a bellybutton. Offered a chance to get rid of this debilitating condition, he isn't quite sure about whether he wants to let go of its dubious powers just yet. The only pages graced with colour in this collection belong to the final tale, 'Bombadonna', about unnerving women with bombs for heads who follow a mysterious female leader's gestures and bomb any area she points towards. Those areas are then marked for regeneration.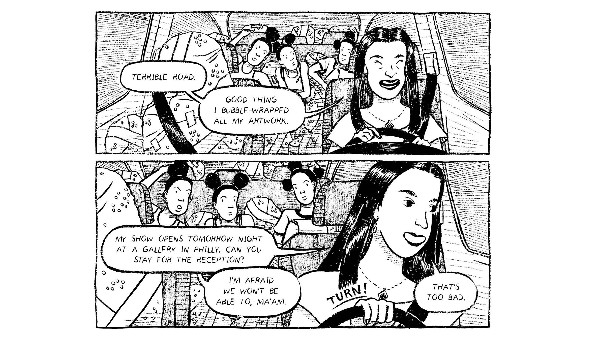 As a medium, graphic novels have long revelled in their ability to push boundaries, and Hara displays artistic growth in leaps and bounds when one looks at her debut, Nori, that appeared two years ago. She has adopted a style distinctly her own, with characters that rely more on bodily movement than facial expressions to convey a message. The Peanutbutter Sisters also reveals a more comfortable embrace of sexuality and the human form, which is liberating. It's why the words of support on the back cover from Lisa Hanawalt—creator of Hot Dog Taste Test and BoJack Horseman—seem so apt.
On turning the last page, one is left only with a desire for more from Hara. It feels as if she has unlocked something new that is just around the corner. We can only wait.
Rumi Hara (W/A) • Drawn & Quarterly, $24.95
Buy The Peanutbutter Sisters and Other American Stories online here
Review by Lindsay Pereira