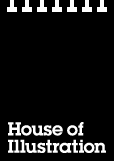 Exciting news indeed this week with the announcement that our 2017 Broken Frontier 'Six Small Press Creators to Watch' artist Peony Gent is the new Illustrator in Residence at London's House of Illustration. Her six-month residency began on December 1st and will culminate in a solo exhibition.
Describing the role HOI say "Each year House of Illustration looks for an innovative illustrator, graphic artist or collective to create an ambitious body of work that inspires our visitors and challenges public opinion about what illustration can be. Our resident responds creatively to House of Illustration over a six month period, culminating in a solo exhibition here at the gallery."
This is a particularly deserved accolade for an artist we have been championing for some years at Broken Frontier and the comments of House of Illustration's judging panel echo our own feelings here on the site about Peony's boundary-pushing visual poetry. Last year at BF I said "that Gent's practice crosses media isn't in itself unique but what does mark her out as one of the most important newer voices in the small press world is the pioneering manner in which she adapts the storytelling tools of the medium to her ends; breaking free of the self-imposed and self-defined confines that limit others and re-imagining the canvas of the comics page." It seems a most appropriate time, then, to look back on her body of work to date.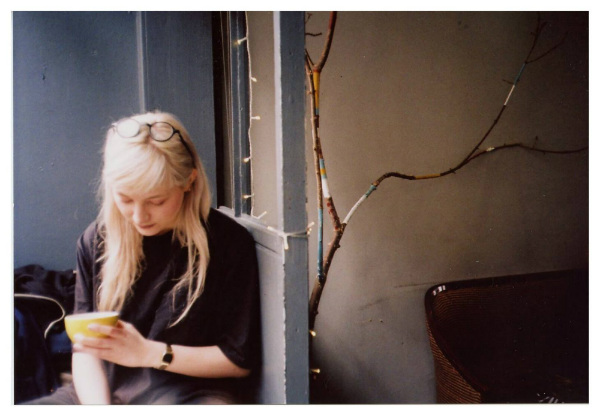 I first discovered her comics in the pages of much-missed anthology series Dirty Rotten Comics in 2016 and knew immediately that she was an artist I wanted to include on our 'Six to Watch' programme the following year. Exploring her minicomics I was immediately struck by her use of abstract visual metaphor which was quite remarkable; as in Static (below) her monologue on insecurity, fear of the future and finding one's place in the world; "In Static the sequential can be embodied in a single spread while the seemingly disparate merges into a deeper whole. A potent visual essay on trepidation, self-image and purpose, this is the perfect entry point to the work of a genuinely original new voice in UK comics."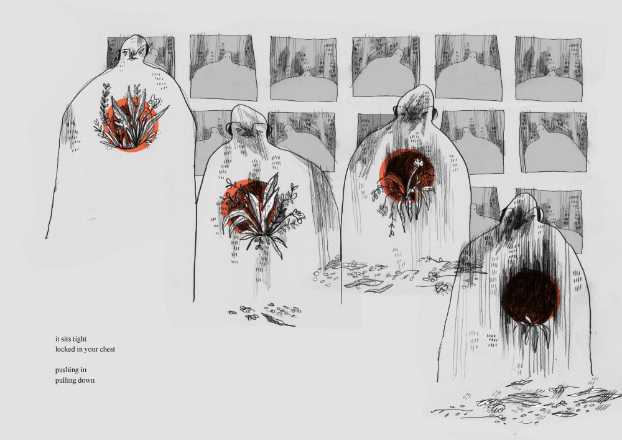 Two years ago I interviewed Gent here at Broken Frontier where she spoke so eloquently about her love for sequential art as a medium: "Comics are such a beautiful medium for self expression – it's one of the most accessible and unpretentious art forms out there. In a drawing there's so much which can be conveyed so viscerally with so little, which really appeals to me. I'm always very aware of trying not to 'overwrite' when making graphic narratives, or making the drawings just simple illustrations of what the words are. Text and image should elevate the other with neither taking precedence. There's also something very intimate in reading autobiography comics as opposed to autobio writings – we don't entirely think and remember in words after all, it's a combination of flashes of all of the senses. Comics can do a really good job of reflecting that unfiltered thought process in my mind."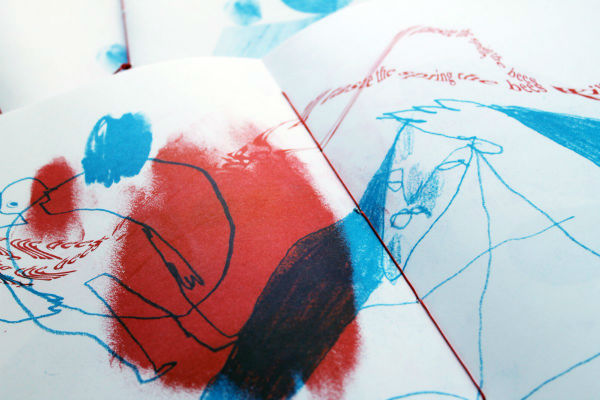 As the years have gone on it has become abundantly clear to me that what we have in Peony Gent is not simply an artist pushing the form in intriguing and experimental ways but one who is genuinely taking comics into entirely new territory. Her practice has essentially created the foundation for an entirely new area of graphic narrative as I said when I reviewed the double pack Morning Tide/Evening Light (above): "Traditional panel layouts are eschewed for pages that tinker with, toy with and even abandon the structure of the page as the unique storytelling tricks of the medium are reappropriated for Gent's own intent. Overpowering visual metaphor lays waste to page composition, lettering is used intuitively to reflect emotional states so that font placement echoes meaning, and smudges obscure and hide words to speak of regret and anxiety. It's all testament to the way that Gent continues to push the possibilities of the form into places it has never gone before by both embracing and subverting its language and assumed boundaries."
This year as part of our ELCAF coverage I looked at Gent's Park Bench Kensington (above) which recounts a conversation conducted on a park bench in London detailing "the difficulties of immigration, the pain of love". Again it was another piece of graphic art that spoke the language of comics with a new and complex dialect, and I said of it in June: "as with much of Gent's work its physicality plays a vital role in its thematic delivery with blank facing pages inviting the reader to linger longer after the page turn; to not just absorb her fractured imagery and displaced dialogue but to visually consume them."
Broken Frontier Editor-in-Chief Andy Oliver with a Peony Gent portrait and a sample page from her story in the 2018 Broken Frontier Small Press Yearbook
As you can probably tell we are delighted here at Broken Frontier to see Peony Gent's work getting exactly the kind of recognition it doesn't just deserve but is owed. If you're not following her on Twitter or Instagram make sure to remedy that because I believe her to be one of the most important voices, and the most ground-breaking comics creator, I have covered in my 13 years at Broken Frontier. Congratulations Peony from all of us here at BF!
Photographs courtesy of Peony Gent. Visit House of Illustration's website here. 
Report by Andy Oliver