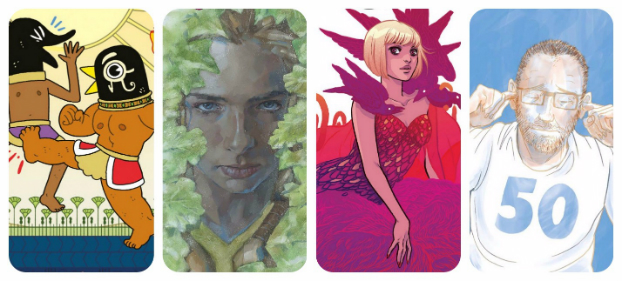 It's nearly Wednesday, and you know what that means: a fresh load of comics and graphic novels! With so many publications hitting your local comics store or digital storefront, the BF team are here to lead you through the woods with our weekly staff picks. Satisfaction guaranteed!
Comic of the Week
50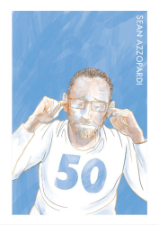 I've been covering the comics of Sean Azzopardi – that long-term cornerstone of the UK small press – for many years now at Broken Frontier. In fact he was one of the featured creators in the very first reviews edition of our long-running 'Small Pressganged' column at BF and his work, whether in self-published books or anthology contributions, has been frequently featured on the site since 2011.
This week sees the publication of his latest self-published project 50, another of his always engaging autobio collections and the follow-up to the very well-received Tracks in 2015 (BF review here). The book (perhaps unsurprisingly from the title!) commemorates Azzopardi's 50th birthday this year and is an examination of what that means to him. You can see a comprehensive 'Inside Look' creator's commentary on it here.
Azzopardi's comics have always had a resonant connectivity but each of his last three offerings have surpassed their predecessors in terms of pure storytelling craft. He's one of the UK's finest practitioners of autobiographical work and also, quite frankly, one of its most under-rated. You can order 50 online here before it ends up in the small press sections of all good comics shops.
Sean Azzopardi (W/A) • PhatComics, £6.00
– Andy Oliver
Black Cloud #1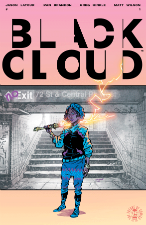 After leading a failed revolution on her own world, Zelda finds herself exiled on ours. Now broke and homeless, she decides to make the best of her situation and make some money by selling rich kids the adventure of a lifetime by transporting them back to her realm. But when one of these deals goes wrong, Zelda finds herself on the run once again, this time on a whole new planet.
Jason Latour (Spider-Gwen, Southern Bastards) joins Ivan Brandon (Drifter, Viking) on the writing duties while artist Greg Hinkle (Airboy) is colored by Matt Wilson (The Wicked and the Divine). If the premise of this dark fantasy series isn't enough to grab your attention, the resume of this all-star creative team should do the trick.
Jason Latour & Ivan Brandon (W), Greg Hinkle (A), Matt Wilson (C) • Image Comics, $3.99
– Tyler Chin-Tanner
Pantheon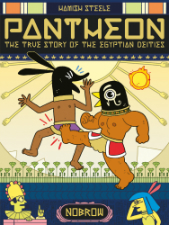 When it comes to sequential art with the strongest sense of graphic design there are few publishing outfits out there with such a keen eye as Nobrow Press.
Hamish Steele's irreverent Pantheon bills itself as "the true story of the Egyptian deities" and Nobrow promise us that within its darkly comedic pages we will encounter "incest, decapitation, suspicious salad, fighting hippos, flying cows, a boat race, resurrections, lots of scorpions and a golden willy." That's most boxes ticked then.
This retelling of the Osiris myth has an official launch party on April 21st, courtesy of our friends at London's Gosh! Comics. You can meet artist Hamish Steele on the evening. Full details on the Gosh site here.
Hamish Steele (W/A) • Nobrow Press, £12.99
– Andy Oliver
We Stand On Guard TPB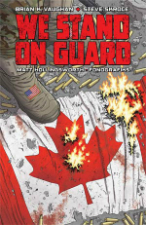 The question "What if..?" has taken comic books in some very interesting directions over the years. Creators often use it to propose scenarios of wild fantasy that can break the monotony of a long-running series. (A personal favorite of mine is Marvel's What If… Wolverine Had Been Lord of the Vampires..?) But, sometimes, this question can be applied to a plausible reality and address issues of social significance.
Taking a short detour last year from his hugely popular sci-fi epic Saga, writer Brian K Vaughan asked the question "What if the USA and Canada went to war..?" This resulted in the excellent 6-issue series We Stand On Guard, which finally sees release as a TPB this week from Image Comics.
Vaughan and artist Steve Skroce envision a world 100 years from now, where the all-too-real crises of resource scarcity, terrorism, and authoritarian ideology have created a clash between the two North American heavyweights. The story revolves around a small band of Canadian freedom fighters who struggle against American forces invading Canada's sovereign territory with gigantic, highly-advanced battle robots. Outnumbered and outgunned, these scrappy warriors must stand up to the full might of the most powerful nation on the planet.
We Stand On Guard is a clever (and action-packed) look at the nature of war in these modern times. Vaughan and Skroce side with the underdogs and demonstrate that the fight for freedom doesn't take place on the battlefield, but rather deep in the human heart. They remind us that the line between ally and enemy can break down faster than you can wave a flag.
Brian K Vaughan (W), Steve Skroce (A), Matt Hollingsworth (C) • Image Comics, $14.99
– Matthew Box
Eleanor & the Egret #1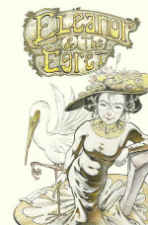 When the most daring art thief in Paris strikes again, the police assign their finest detective to the case. A white feather at the scene is his only clue, and writer John Layman (Chew) dares the detective to ponder if it belongs to the thief or to the thief's accomplice — an oversized talking egret? Or perhaps this investigation will lead the intrepid detective down an even stranger path? Knowing Layman's penchant for embroiling twists and turns, all three peculiar possibilities are probable.
Providing the art for this series is veteran creator Sam Kieth (The Maxx, Sandman), whose talent for innovative page layouts and original character designs should be enough to convince comic art fans to give this book a try.
AfterShock Comics promises the book to be an "unforgettable tale of birds and banditry, paintings and pets, larceny, love, and lamprey-wielding assassins?" Well, AfterShock certainly had my attention with the creative team, and no one can resist the unraveling of a good mystery laced with comedy. But don't be surprised if this series debut moves with a deliberate pace rather than offering frenetic action—it's a mystery after all, not Mass Effect.
John Layman (W), Sam Kieth (A) • AfterShock Comics, $3.99
– Karen O'Brien
Kim Reaper #1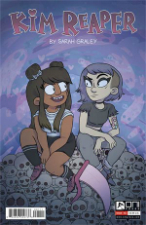 A 2015 Emerging Talent Award nominee in the British Comic Awards, Sarah Graley first wowed audiences with self-published work like Our Super Adventure and Pizza Witch before being picked up by Oni Press to write and draw last year's Rick and Morty: Lil' Poopy Superstar miniseries.
This week Graley's ever rising star shines a little brighter with the debut of her new Oni book Kim Reaper – the story of a university student with a rather distinctive part-time job… she guides the souls of the dead into the afterlife.
That side of her existence though is unknown to fellow student Becka, whose crush on Kim will lead her into the world of her object of affection's supernatural vocation with terrifying consequences. Asking for a date has never been quite so scary!
You can catch a preview of the book on Graley's site here.
Sarah Graley (W/A) • Oni Press $3.99
– Andy Oliver
Kill Shakespeare Past is Prologue: Juliet #1

Conor McCreery and IDW Publishing return to the world of Kill Shakespeare with a new series and new artist in Corin Howell. Set five months after the death of her beloved Romeo, the series follows Juliet's quest to find her mother's killer, before she becomes his next victim. McCreery and Howell continue the property's action-packed meta-adaptation of Shakespeare's plays with limitless energy, art and writing working together to bring the Bard to life with no little wit and craft.
Although undeniably different, Howell's style meshes well with previous artists, her bold lines and expressive characters never feeling out of step with the series' established look and feel. A delightful twist on the works of our greatest writer, this latest volume of Kill Shakespeare is a perfect jumping-on point for new readers.
Conor McCreery (W), Corin Howell (A) • IDW Publishing, $3.99
– Jason Wilkins
Shade the Changing Girl #7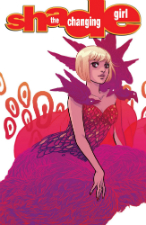 Cecil Castellucci and Marley Zarcone's Shade the Changing Girl has been far and away the standout series of the first batch of comics from the Young Animal imprint. The book has built on Peter Milligan's 1990s re-imagining of Ditko's creation to give us a coming-of-age story of a young alien girl stranded on Earth that is at once both utterly bizarre and terrifyingly recognisable.
After the revelations and world-building of the first story arc, Shade the Changing Girl #7 promises a standalone story that contrasts Shade's past high school life on Meta with the upcoming horrors of the school dance in her new earthly life.
With visuals by guest artist Marguerite Savage (and choices of covers by Becky Cloonan or Savage) this is your optimum entry point for a book that will instantly remind you of those heady days of the '80s/early '90s when boundary-pushing DC books were the norm not the exception.
Cecil Castellucci (W), Marguerite Savage (A) • DC Comics $3.99
– Andy Oliver