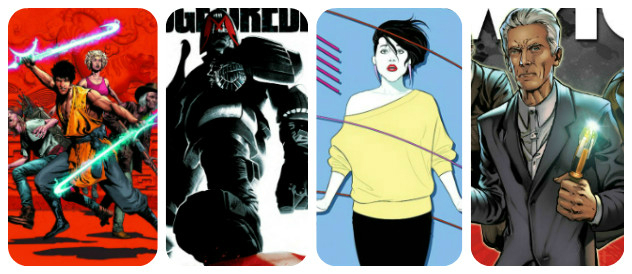 It's nearly Wednesday, and you know what that means: a fresh load of comics and graphic novels! With so many publications hitting your local comics store or digital storefront, the BF staff is here to lead you through the woods with our weekly staff picks. Satisfaction guaranteed!
Comic of the Week
Phonogram: The Immaterial Girl #1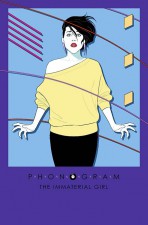 The team behind the New York Times bestselling and Eisner-nominated smash hit The Wicked + The Divine return to the acclaimed urban fantasy with which they first made their names, in order to explore the backstory of one of their most popular characters.
Emily Aster is the hyper-acerbic cover-queen who sold half of her personality for the power to rule a coven of phonomancers. Now readers can finally learn what happens when that Faustian deal catches up with her, and what that half of her personality has been doing all these years.
In a world where Music is Magic, a song can save or ruin your life.
Kieron Gillen (W), Jamie McKelvie & Matthew Wilson (A) • Image Comics, $3.99
– Tyler Chin-Tanner
Dirty Rotten Comics #5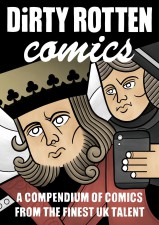 The showcase anthology where both established creators and less experienced artists sit side by side returns for its fifth outing this week. Editors Gary Clap and Kirk Campbell have curated a slightly slimmer volume this time around, with 30 creators providing 60 pages of comics covering a diverse assortment of genres, from slice-of-life to horror to slapstick comedy.
Included in #5 are Rozi Hathaway and Jess Milton, two of Broken Frontier's 'Six UK Small Press Creators to Watch in 2015' alongside the likes of Private Eye cartoonist David Ziggy Greene, Viz's Barney Farmer and Lee Healey, Tom Mortimer, Anna Dowsland, Andy Barron, Sarah Crosby and Matthew Dooley.
Make sure to watch out for another excellent short from Norwegian artist Jey Levang, whose work is always one of the true highlights of Dirty Rotten Comics. You can see an exclusive preview of the issue at Broken Frontier here and order #5 online here.
Anthology – Various creators • Dirty Rotten Comics, £4.00
– Andy Oliver 
The Bizarre Adventures of Gilbert & Sullivan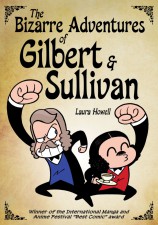 "The very model of a mirthful graphic novel" is the tagline of Laura Howell's irreverent but fond re-imagining of Victorian operetta partnership W.S. Gilbert and Arthur Sullivan as madcap defenders of the realm. This collection of comic strips sees this particular dynamic duo taking on a number of adversaries of both light opera-based origins and (sort of) historical record.
Howell was, of course, the first female artist in the history of The Beano, and she brings a manic, frenzied humour to this 70-plus-page black-and-white offering from Soaring Penguin Press. Witness Godzilla take on The Mikado, the truth behind Jack the Ripper, the evil science of Louis Pasteur, the threat of a Wand'ring Minstrel Eye and much more in the latest release from the ever diverse catalogue of Soaring Penguin.
Laura Howell (W/A) • Soaring Penguin Press £5.99
– Andy Oliver
Judge Dredd: America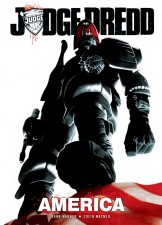 Nearly 25 years after its appearance in the early days of the Judge Dredd Megazine, one of the most critically acclaimed Dredd storylines of all time, America, is finally seeing an official release in the US.
Ostensibly a love story, it traces the relationship of America Jara and Bennett Beeny, childhood friends who grow apart. However, Beeny's adult life as a successful singer/songwriter is turned upside down when America explodes back into it as a member of Total War – a terrorist organisation opposed to the Judges' dictatorial rule.
Dredd's chilling opening narration and the image of the Statue of Judgement towering over the Statue of Liberty vividly lay out the theme at the heart of the story – and, to a degree, the whole Judge Dredd mythos. For every reader who idolizes the lawman, another sees him as a monster.
This dark and complex tale of order and freedom – now perhaps as timely as ever – shows that nothing is ever black and white in Mega-City One, a megalopolis that's always had as many aspects and facets as citizens.
John Wagner (W), Colin MacNeil (A) • Rebellion, $18.99
– Tom Murphy
King Tiger #1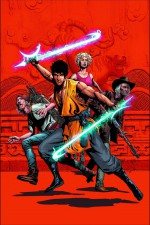 Dark Horse's steady revival of popular characters from their defunct Comics' Greatest World line of the 1990s continues with the debut of King Tiger's first solo series, courtesy of his creator, Randy Stradley (Aliens vs. Predator), and acclaimed artist Doug Wheatley (Star Wars). Although never fully developed in his first incarnation, this fabulous first issue proves there was much more than met the eye when it comes to Tiger.
Something of a cross between the Master of Kung Fu and Dr. Strange, King Tiger is guardian of the Vortex, a powerful portal that leads to an infinite number of bizarre realms. Stradley's mastery of pacing and character development makes for a brisk, entertaining read even as Wheatley's stunning artwork draws us deeper into Tiger's rich milieu. The drama and detail packed into each and every panel is mind-boggling and encourages the reader's eye to explore Tiger's world with the same meticulous care invested in the visuals.
A fun, fast-paced action-adventure yarn with intriguing characters and exquisite art – and easily one of my favorite books of the summer. If you're tired of the same-old, same-old superhero blockbusters and yearn for smart, well-crafted escapist funny-book action, you could do far worse than King Tiger.
Randy Stradley (W), Doug Wheatley (A) • Dark Horse Comics, $3.99
– Jason Wilkins
Is She Available?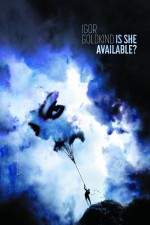 The name of former 2000 AD writer and publicist Igor Goldkind hasn't graced a comic cover in some years, but his role in the industry's modern history is nonetheless assured. As a child, Goldkind volunteered for the fledgling San Diego Comic Con, and later promoted the concept of the "graphic novel" as a marketing tool in the 1980s and 1990s.
In addition, Goldkind has advanced the creative interplay of humanity and technology through various agency endeavors ever since the Internet left the realm of science fiction. His collection Is She Available? has the feel of an artifact from the near future – a seminal work of a new genre fusing poetry, graphic art, music, and animation.
The volume features contributions from 15 different artists, including legendary names like Glenn Fabry and David Lloyd as well as accomplished fresh faces. The experience of Is She Available? is by no means a straightforward one, but it is a refreshingly bold experiment from a perennial innovator of the form.
Igor Goldkind (W); Mario Cavalli, Glenn Fabry, Lars Henkel, David Lloyd, Liam Sharp, Bill Sienkiewicz, Mario Torero, et al. (A) • SUBVERSIONfactory, $24.95
– Paul Mirek
The Yankee #1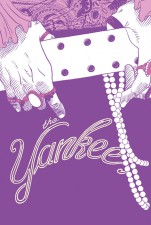 This vivid opener is set in an alternate, psychedelic reality where the US has been split into fifty nation states, each with its own government and bought by corporations who have figured out how to sell everything, even sleep. Is the Yankee just another dumb American, wandering the landscape of a reality that's nothing more than another part of the brain – the part we can't touch?
This 52-page issue marks the debut of writer Jason Leivian (owner and operator of the Portland shop/publisher Floating World Comics) with visionary artwork by Ian MacEwan (Prophet, Sex, The Tomorrows).
Jason Leivian (W), Ian MacEwan (A) • Floating World Comics, $7.95
– Tyler Chin-Tanner

Doctor Who: Four Doctors #1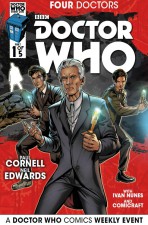 For fans of the long-running British science fiction show Doctor Who, there are few events as eagerly anticipated as a multi-Doctor encounter. This summer, in a weekly five-part event, Paul Cornell – whose long association with the franchise has included writing novels, audio adventures for Big Finish and, of course, the acclaimed TV show two-parter Human Nature/The Family of Blood – brings together four incarnations of the Doctor in one epic adventure.
What events could be so monumental as to pull not just the Tenth, Eleventh and Twelfth Doctors but also the seldom-seen War Doctor into their grip? We'll find out this Wednesday, as Cornell and artist Neil Edwards return us to the Time War and throw the volatile Peter Capaldi incarnation of the Doctor into the lives of his more affable predecessors…
Paul Cornell (W), Neil Edwards (A) • Titan Comics, $3.99
– Andy Oliver