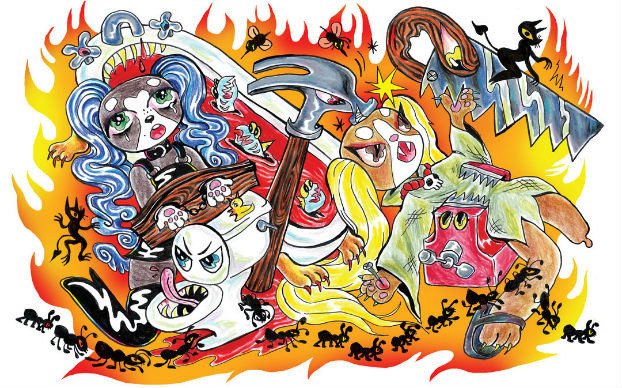 We've been keeping a close eye on the output of US indie publisher Silver Sprocket this year at Broken Frontier. Their releases have been regular fixtures in our weekly Staff Picks feature, Ben Passmore's Your Black Friend won the 2017 Broken Frontier Award for Best One-Shot and our Robin Enrico recently took an in-depth look at Benji Nate's Catboy here.  They're put out some top alt and experimental comics work and if you haven't investigated further yet then the Silver Sprocket website should be your next stop after reading this piece.
One of a number of TCAF festival debuts this weekend, Silver Sprocket's Pinky & Pepper Forever by Ivy Atoms will also be available in shops in June. Below, courtesy of Silver Sprocket, are the press release details of the book along with preview pages. More details on the Silver Sprocket site here.
After Pinky's lethal performance art piece, her devoted girlfriend Pepper follows her into death, only to find that in Hell, Pinky is… thriving?!
Pinky & Pepper Forever is a dark comedy full of furry feelings and a little gay Catholic guilt.
Follow these two puppygirls' relationship and artwork on Earth and their new life along the River Styx.
"Pinky and Pepper Forever is full of sincere, beautiful art that practically writhes off the page. Ivy Atoms is a genius; this book made me cry."
— Carta Monir, The Comics Journal
Perfect-Bound Soft-Cover; 64 full-color pages; 6 x 8 inches;
ISBN: 978-1-945509-22-3; Diamond: MAR181903; Direct: Silver Sprocket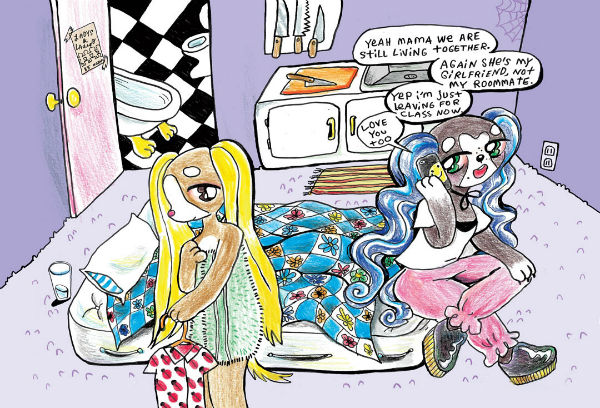 Pinky & Pepper Forever is the creation of Ivy Atoms, an organizer of the San Jose Zine Con, comics educator, and multidisciplinary artist working in drawings, paintings, comics, illustrated stories, zines, video, digital, and sculpture.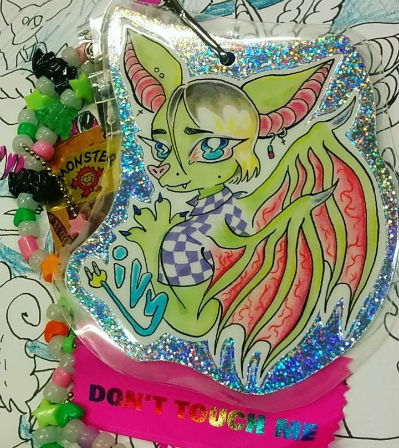 Pinky & Pepper Forever is a formidable showcase of Atoms' talent, masterfully pairing colored pencil illustrations, sculpture, and MS Paint, to tell a deeply compelling and adventurous love story that could only exist here and now.
For more from Silver Sprocket, you can check out the Website, Twitter, Instagram, and Facebook.