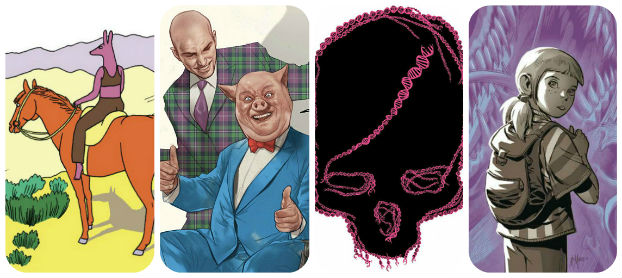 It's nearly Wednesday, and you know what that means: a fresh load of comics and graphic novels! With so many publications hitting your local comics store, comics events or digital storefront, the BF team are here to lead you through the woods with our weekly staff picks. Satisfaction guaranteed!
Comic of the Week
Coyote Doggirl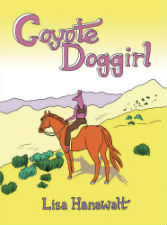 From Lisa Hanawalt, the producer and production designer of the Bojack Horseman TV show, this original graphic novel is being promoted as a fond send-up of the Western; one that toys with and subverts the standards of the genre.
Pursued by a "trio of bad dogs", a wounded Coyote and her faithful equine companion Red become separated. Finding herself under the protection of a pack of wolves, Coyote's quest to be reunited with Red and get her revenge on the dogs has only just begun…
Expect a heady mix of parody, subversion, colour, action and powerful humanity in this standout OGN from this week's new releases. You can see preview pages here.
Lisa Hanawalt (W/A) • Drawn & Quarterly, $22.95
– Andy Oliver
Eugenic TPB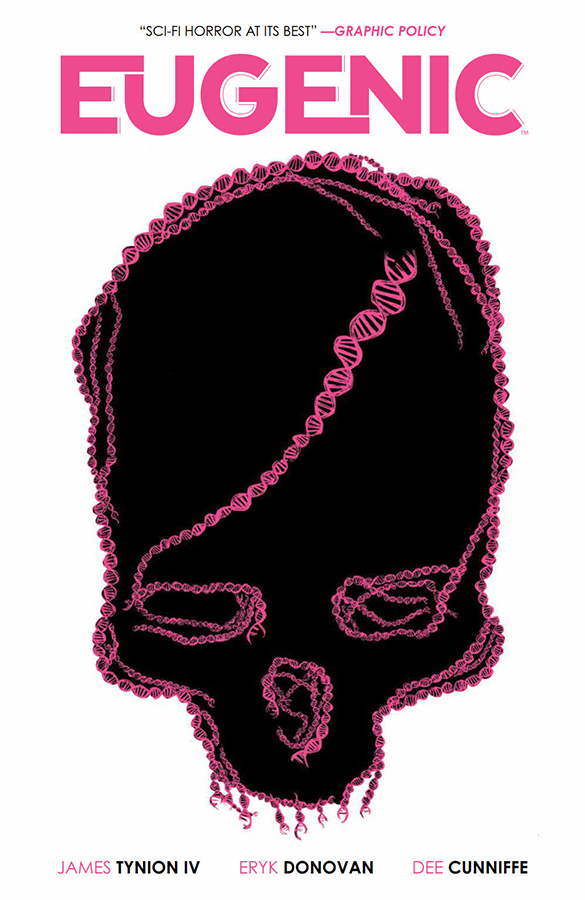 The GLAAD Award-nominated creative of James Tynion IV and Eryk Donovan deliver the final installment of their Apocalytic trilogy. Like, Memetic and Cognetic before it, Eugenic is a stand-alone storyline with a new set of characters which focuses around a specific force that threatens to bring the end of the world.
When a super-virus whips out millions of lives and infects nearly sixty percent of the world's population, one geneticist becomes a hero by developing a cure. Hope is restored and the remaining population starts to rebuild until new babies are born, and they've all mutated into something very different. This is the future of humanity, and maybe it was just what the pharmaceutical giant who distributed the vaccine had in mind all along!
James Tynion IV (W), Erik Donovan (A), Dee Cunniffe (C), Jim Campbell (L) • BOOM! Studios, $14.99
– Tyler Chin-Tanner
Lex Luthor/Porky Pig Special #1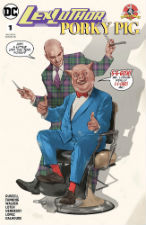 While the DC/Looney Tunes Specials, like all of the range of DC animated re-imaginings, can be somewhat hit and miss in terms of quality this week's Lex Luthor/Porky Pig Special comes with a proven quantity on the writing front. Mark Russell has already given us two of the best books we've seen from DC in many, many years in the form of the satire of The Flintstones and the social commentary of Exit Stage Left: The Snagglepuss Chronicles.
Here he's joined by artists Brad Walker and Andrew Hennessy in a story that will no doubt have contemporary political parallels as Porky Pig finds himself working for billionaire Lex Luthor at Lexcorp and caught up in a major scandal. Definitely the pick of this latest round of themed crossover Specials.
Mark Russell (W), Brad Walker & Andrew Hennessy (A) •  DC Comics, $3.99
– Andy Oliver
Tank Girl All Stars #3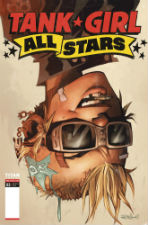 Carrying on the 30th anniversary celebration of Tank Girl, Tank Girl All Stars #3 hits the shelves this week with a bang. Think of the most outrageous party you shouldn't have attended (and the one where your most messed-up friends convinced you to stay way too long) and crush it into the pages of a comic book—now you understand the unbridled mayhem and show-stopping mania of Tank Girl All Stars.
If that's not enough to entice your inner punk, here's how Titan Comics describes it: "Tank Girl takes on a troupe of girl scouts, Sub Girl drops her bra in the punch, and Booga scares everyone away by eating his own hand!" Resistance is futile, my anarchy-loving friends. Go with it and enjoy the issue.
Alan Martin (W), Brett Parson (A) • Titan Comics, $3.99
– Karen O'Brien
House Amok #1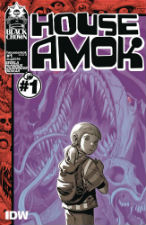 A new book from the IDW Black Crown imprint's ever off-kilter and defiantly bizarre line of books debuts this week as Christopher Sebela and Shawn McManus's miniseries House Amok reaches stores.
Focusing on 10-year-old Dylan Sandifer and her family it promises a cross-country search for the truth as the family become embroiled in a world of "secret implants, conspiracy theories, Mandela effects, extradimensional invaders, and organ thieves." Or do they…?
With the ever reliable McManus on visuals and Eisner-nominated writer Sebela guiding the family's misadventures this looks set to be a gripping tale of delusion, reality and survival.
Christopher Sebela (W), Shawn McManus (A) • IDW Publishing/Black Crown, $3.99
– Andy Oliver