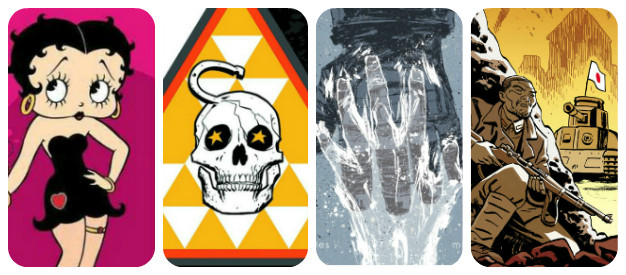 It's nearly Wednesday, and you know what that means: a fresh load of comics and graphic novels! With so many publications hitting your local comics store or digital storefront, the BF staff is here to lead you through the woods with our weekly staff picks. Satisfaction guaranteed!
Comic of the Week
š! #22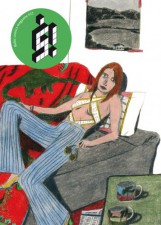 As ever, the latest digest-sized anthology offering from Latvian micropublisher kuš! gives its contributors a general theme to work their diverse and experimental narratives around. This time it's "fashion", with 18 stories by a whole host of international creators including artists from France, Italy, Latvia, Portugal, the UK, Switzerland, Ireland, Estonia, South Korea, Russia, Germany and Canada.
Launching this week at Safari Festival on August 22nd, issue #22 includes work from Safari exhibitors Laura Callaghan, Marie Jacotey and The Treasure Fleet's Sharmila Banerjee, alongside names like Roman Muradov, Tin Can Forest, Anna Deflorian, Hetamoé and Otaki. You can find out more about this issue, and kuš in general, in my interview with publisher David Schilter here at Broken Frontier this week.
Anthology – Various creators • kuš komiksi, $14
– Andy Oliver
Young Terrorists #1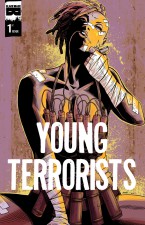 Ever since its first book, Occupy Comics, hit the shelves in 2013, upstart indie publisher Black Mask Studios has enjoyed an unprecedented level of success with its take-no-prisoners approach to content and quality. In fact, with books such as Godkiller, Space Riders, and Transference selling out on a regular basis, it may no longer be fair to refer to the publisher as an upstart. Black Mask is here to stay.
Continuing its mandate of pushing creative boundaries, the publisher unleashes Young Terrorists on the unsuspecting comic-buying public. Violent, sexy, and provocative, this 80-page graphic novella is a tour de force of unbridled snarly 21st-century cynicism. Black Mask founder Matt Pizzolo crafts a simmering indictment of the information age, raging against a system fraught with insidious multinational corporations, corrupt politicians, profiteering media outlets, and brutal, militarized police forces.
A sprawling dystopian saga that evokes such iconic works as Moore and Lloyd's V for Vendetta and Alex de Campi's Smoke, Young Terrorists continues Black Mask's explosive rise to the top of the indie publisher heap.
Matt Pizzolo (W), Amancay Nahuelpan (A) • Black Mask Studios, $6.99
– Jason Wilkins
Welcome Back #1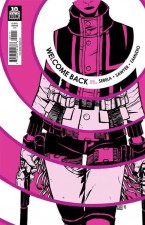 What if your life was a John Woo movie and repeated forever and you didn't know it?* That is exactly what happens to Mali, the protagonist of Welcome Back, as she awakens from an eternal cycle of forever killing and loving. But I guess that's part of the job description when you're a reincarnated killer. Unfortunately, your girlfriend (the one you're loving eternally, remember?) is already out on the kill.
Writer Christopher Sebela's metaphysical action opus is brought to life by Jonathan Sawyer, whose art looks like Brian Hurt crossed with Tradd Moore, so it is sure to please!
BOOM! Studios has a knack for finding upcoming talent and bringing them to the attention of a wider audience, and judging from the superbly designed cover and premise of Welcome Back, this looks like a winner.
* I guess you'd be covered in bird shit the whole time.  (If you don't get the joke, Google 'John Woo Doves'.)
Christopher Sebela (W),  Jonathan Brandon Sawyer (A) • BOOM! Studios, $3.99
– Bart Croonenborghs

Nanjing: The Burning City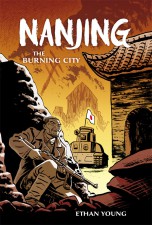 Ethan Young won an Independent Publisher's Book Award for Tails, his semi-autobiographical series about a struggling comic artist making a living at a local animal shelter. However, Nanjing: The Burning City marks a stark departure in subject matter: a harsh historical drama set during the Imperial Japanese Army's capture of the Chinese capital. Young keeps the action focused on two Chinese soldiers trapped within the city, providing plenty of opportunities for small-scale emotional insights set against the eternal horrors of war.
Bolstered by Young's clean linework, Nanjing looks like a worthy addition to other mature but accessible graphic novels like Persepolis and Boxers & Saints. It's the kind of work that's always needed, and a genre that Dark Horse has been particularly good at supporting in recent years.
Ethan Young (W/A) • Dark Horse Comics, $24.99
– Paul Mirek
Mox Nox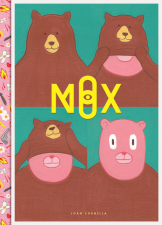 Spanish cartoonist Joan Cornellà has gathered a huge worldwide following for his dark and dangerous humour strips, as evidenced by his million fans on Facebook and the queue round the block at his recent signing at London's Gosh Comics. Now, with Mox Nox, Fantagraphics are giving Cornellà his first US publication.
His work follows a simple format – a wordless single page, hand-painted in a style that initially suggests a smiling world of playful visual gags. However, it soon becomes apparent that his work is inhabited by dangerous lunatics who manage to turn even the most mundane situation into a grotesque and cringe-inducing outcome.
Fantagraphics are billing Cornellà 's work as mixing "the absurdist comedy of Michael Kupperman with the transgressive, political incorrectness of Johnny Ryan", and Kupperman himself has said that his work "fills me with envy, because it is amazing. A real cartooning genius." So if you don't believe me, believe him.
Joan Cornellà (W/A) Fantagraphics Books, $14.99
– Tom Murphy
The Disciples #3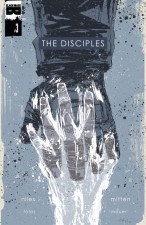 Did I mention that Black Mask Studios is here to stay? With its commitment to producing startlingly original, high-quality comics entertainment, it should come as no surprise that the indie publisher cracks our weekly Staff Picks list with a second selection from another of its founders, writer Steve Niles (30 Days of Night).
Already optioned for TV in collaboration with legendary horror director Wes Craven, The Disciples follows the mission of a team of interplanetary detectives tasked with bringing home the wayward daughter of an influential senator from an outcast religious cult on the Jovian moon of Ganymede. What the team finds there puts Jonestown to shame.
In this third installment, survivors Jules and Dagmar delve deeper into the mystery of Richmond's cult, only to discover that the mentally unstable religious guru may be the least of their worries. What pervasive horror lurks beneath the surface of Ganymede? You'll have to pick up this chilling third issue to find out! Damn, but space is scary!
Steve Niles (W), Christopher Mitten (A) • Black Mask Studios, $3.99.
– Jason Wilkins
The Definitive Betty Boop Volume 1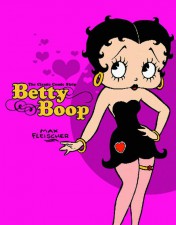 More than 50 years before Jessica Rabbit famously declared, "I'm not bad, Eddie. I'm just drawn that way," Betty Boop was simultaneously a Depression-era sex symbol and a beloved cartoon character. With her unique blend of wide-eyed innocence and powerful sensuality, Betty made her film debut on August 9 1930 in the Max Fleischer short Dizzy Dishes. Created as a caricature of singer Helen Kane, Betty was a "modern day" flapper teen and girlfriend to Bimbo, a lead character in the Fleischer Studios animated studio.
In addition to her fame in the moviehouse, Betty Boop was also a star in the "funny papers". Titan Books has assembled Betty's adventures as they appeared in daily newspapers around the US in the 1930s, in a collection that elegantly brings to life a bygone era in comics.
If you've only seen the character in modern advertisements, do yourself a favor and enjoy Betty Boop at the height of her original era in a volume that captures all of her cheeky fun.
Max Fleischer (W/A) • Titan Comics, $39.95
– Karen O'Brien
Oemnibus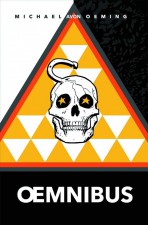 Collecting eight short stories created with Image Comics over the past 15 years, Oemnibus gives fans of Michael Avon Oeming the perfect opportunity to read some of his harder-to-find stories without having to track down all the out-of-print issues or anthologies in which they first appeared.
This volume contains one-shots such as Parliament of Justice, 86 Volts: The Dead Girl and 7 Nation Army, as well as a standalone story for The Mice Templar (co-created with Bryan J. L. Glass) and the first issue of the current Powers series (co-created with Brian Michael Bendis), which, oddly enough, is published by Marvel's Icon imprint. (But we'll let that go, since Powers started at Image back in 2000.)
It's all capped off by a series of one-page stories from Hammer of the Gods and cover art from popular titles such as Bitch Planet, Pretty Deadly and Rat Queens.
Michael Avon Oeming (W/A) • Image Comics, $24.99
– Tyler Chin-Tanner