Press Release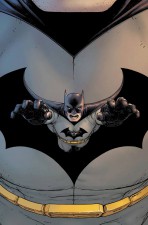 This summer, Grant Morrison's epic series BATMAN, INCORPORATED will reach its explosive finale.

The New York Times bestselling series, which saw both the introduction and ultimate death of Damian Wayne (a.k.a Robin), concludes in next month's issue #13. In this must-have issue, all bets are off as war fills the streets of Gotham City, Talia al Ghul faces the Dark Knight once again, and much more! Plus, how does the unmasking of Leviathan in issue #12 (in stores next week) impact Batman and his crew? Find out when BATMAN, INCORPORATED #13 flies into stores on July 24th.
But in the meantime, check out some of Chris Burnham's action-packed interior art from the issue (attached here).
Images courtesy of DC Entertainment.