With the latest resurgence of interest in 2000 AD's Genetic Infantryman there's news this week from Rebellion that an Essential Rogue Trooper series is coming, reprinting the character's adventures starting at the beginning. Check out the preview below.
Pre-order the first of a new series in the Essential line featuring 2000 AD's legendary war machine, Rogue Trooper!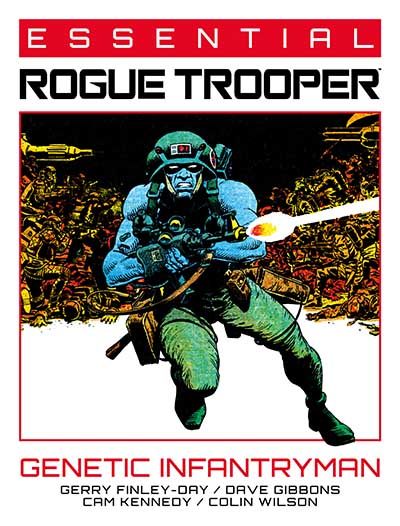 Rogue Trooper is the last of the G.I.s – genetically-engineered infantrymen designed to withstand the noxious atmosphere of Nu-Earth, a planet ravaged by the conflict between Norts and Southers.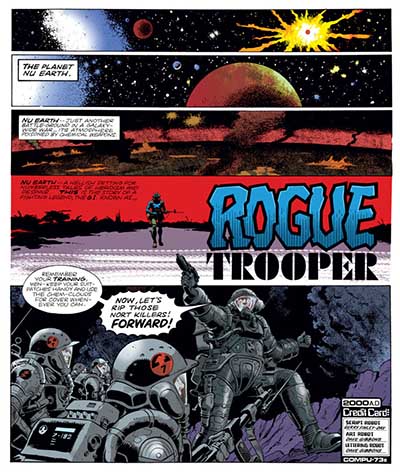 Script: Gerry Finley-Day / Art & Letters: Dave Gibbons
A lone survivor of the Quartz Massacre, equipped with the bio-chips of his fallen clone brothers, he crosses the war-torn landscape in search of the Traitor General, the man responsible for their deaths – and will not rest until he has his revenge!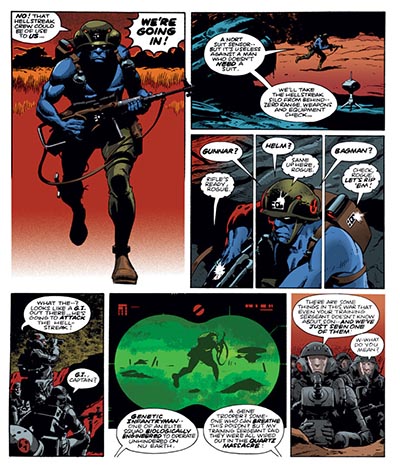 Out on 26 March from all good book shops, comic book shops and the 2000 AD webshop, as well as digitally from the 2000 AD webshop and app, this first volume in this new Essential series features selected stories by co-creators Gerry Finley-Day and Dave Gibbons (Watchmen), with art by Colin Wilson (Judge Dredd) and Cam Kennedy (Star Wars: Dark Empire).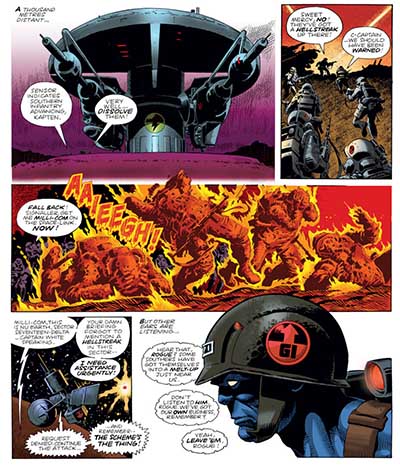 Essential Rogue Trooper: Genetic Infantryman is the start of a new line of collections featuring the very best Rogue Trooper stories, in a new format perfect for both new readers and long-time fans alike! Pre-orders are available now!