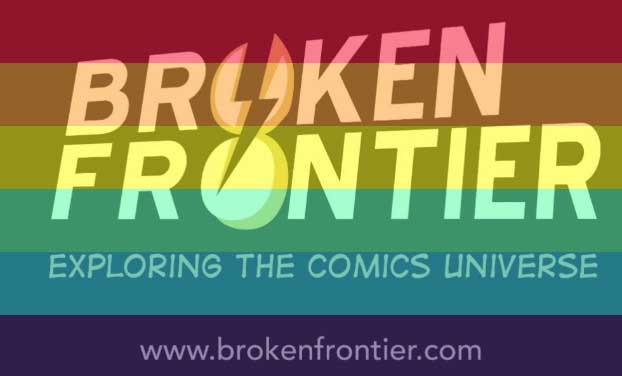 PRIDE MONTH 2023! June is Pride Month and, as you know, we like to occasionally event-theme our coverage here at Broken Frontier. At a time when rising levels of homophobia, particularly transphobia, are becoming increasingly disturbing Broken Frontier remains steadfast in its commitment to stand with the LGBTQ+ community. To celebrate queer lives you can expect the following from us this month in terms of coverage and outreach.
Expanding our LGBTQ+ Comics and Trans and NB Stories Resource Lists
You can access those BF assets from our Resource Lists Page here. Over the month we will be adding to these lists with more reviews and features running regularly on the site through June.
Creator Commentaries
We will be publishing more of our popular creator commentary 'Inside Looks' for Pride Month where writers and artists talk about their process and the behind-the-scenes realities of their work. If your work covers LGBTQ+ themes and you would like to contribute one of these pieces in June then the guidelines can be found here. There's also some good examples of the feature here.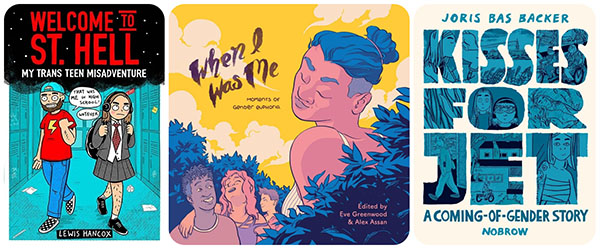 Advertising Opportunities
Want free advertising for your LGBTQ+-themed comics for Pride? Get in touch with our Andy Oliver here and he will get back to you with details of image specifications.
Celebrating Classic LGBTQ+ Comics
Check out our social media where we'll be posting links to past queer comics excellence from previous Broken Frontier coverage with the hashtag #BrokenFrontierPride. Find us on Twitter and Instagram.
And if you have any relevant work you're promoting on social media feel free to tag us in for a boost! There's so much fantastic comics work bringing us into the lived experiences of the community. Let's be proactive about spreading the word about it this month!