PRIDE MONTH 2023! Combining Japanese street fashion with a trans coming-of-age story, Boys Run the Riot is a manga slice-of-life story fully deserving of the level of acclaim it has received. Originally presented in serial form, it has been collected in four translated volumes by Kodansha Comics. Creator Keito Gaku is himself a trans man which no doubt gives Boys Run the Riot an extra level of authenticity in its depiction of protagonist Ryo's experiences. But there's also a wide cast of supporting characters, including secondary protagonist Jin, whose story arcs unfold within these pages.
When we meet Ryo he's in the isolated position of feeling unable to tell anyone he's trans. He can't confide in Chika, the best friend he has deeper feelings for, and his mother doesn't understand why he's not interested in more "feminine" clothing. When new boy Jin, a cisgender exchange student, arrives at school Ryo initially mistakes him for a bullying type. But the pair soon find a common interest in their love for fashion and Ryo confides in him about his true self. Deciding to start their own fashion brand they begin a journey that will allow both of them a way to express themselves in the world.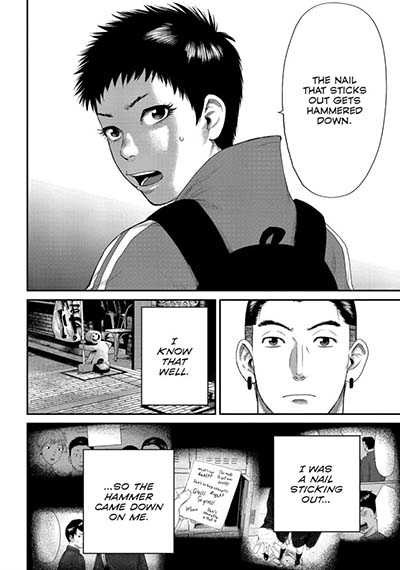 Boys Run the Riot is obviously a story about identity but it's one that uses a number of parallel motifs to expand upon Ryo's coming out tale. Fashion is the main narrative thrust in this regard, given its links to expression and self-perception. But another recurring symbolic factor is Ryo's graffiti art which also represents his individualism. At the core of the story, though, is that relationship between Ryo and Jin, and how the latter's allyship helps him on the path to communicating who he really is.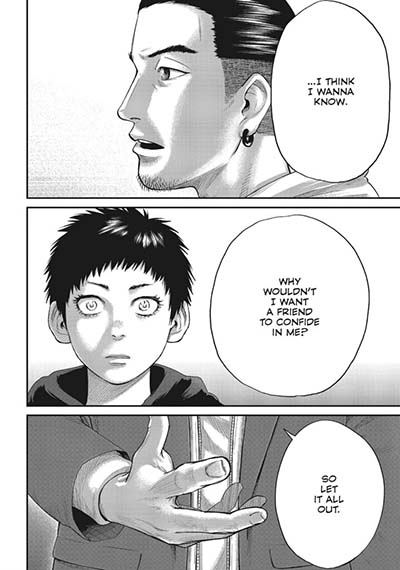 Gaku skilfully interweaves additional social commentary into chapters of Boys Run the Riot that further elaborates on the challenges that Ryo faces. These include the obstacles that trans people face in the workplace, being outed without consent, family conflict, and the non-binary experience. The often unforgiving and mercenary world of fashion also gets its place in the spotlight.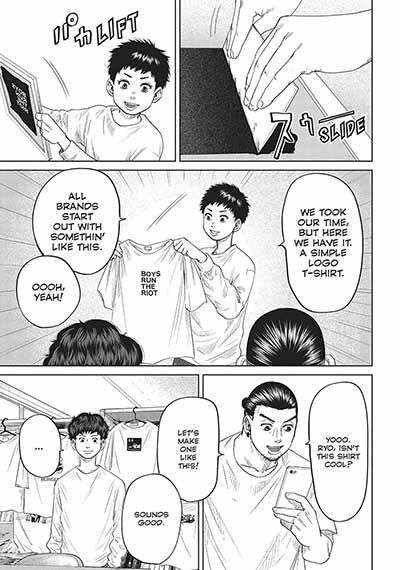 Gaku's art can be kinetic when needed but it is also highly expressive in moments of character interplay. This is a vital component in establishing our rapport with a cast we become quickly invested in and ensures their achievements become all the more triumphant to us, and their setbacks all the more saddening, for that connection. Boys Run the Riot is one of the most rewarding fictional explorations of trans lives to be chronicled in the medium to date.
Keito Gaku (W/A) • Kodansha Comics, £12.99 per volume
Publisher rating 13+
Review by Andy Oliver