Press Release
Diamond is pleased to announce that it has formally agreed to carry Red Giant Entertainment Inc's (QTCQB: REDG) full line of Giant-Size ad-supported free print comic books throughout their comic book specialty market network of over 2,800 stores, as well as expanding Red Giant's existing distribution to bookstores in the US and UK markets via Diamond Book Distributors.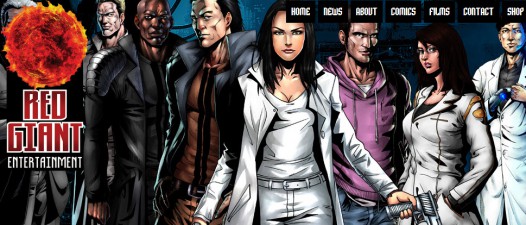 "This is a watershed moment for Red Giant," stated Benny Powell, CEO, Red Giant Entertainment. "We have proven our Intellectual Property online and in the digital comic marketplace. Now, we are pleased to work with this cornerstone institution to help grow and support the comic book retail industry as well as our offline audience."
Per the agreement, Diamond will carry Red Giant's full advertising-supported Giant-Size line of comic books which will be free to retailers and consumers throughout the Diamond network of stores.  Diamond will also continue to sell Red Giant books to comic book specialty stores worldwide.  Additionally, Red Giant has signed an advertising agreement, commencing with the January PREVIEWS Catalog for books shipping in March to increase its brand and reach to this sector.
"Diamond is pleased to be working with Red Giant, offering their line of top-notch comics into domestic and international markets," said John Wurzer, Vice President of Purchasing for Diamond Comic Distributors. "Diamond will market Red Giant's comics to retailers, devoted comic fans and those new to comics who would be interested in the various types of genres Red Giant's comics offer. These efforts will get Red Giant comics into more comic book specialty shops through our distribution network, spreading the Red Giant name to more audiences."