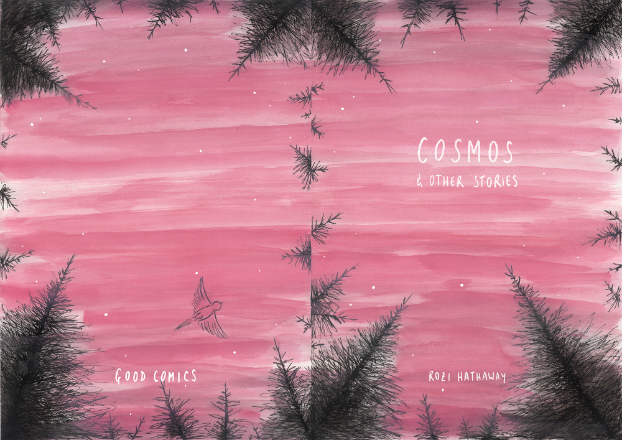 Nothing Broken Frontier-related brings me greater pleasure than seeing the "graduates" of our various 'Six Small Press Creators to Watch' projects going on to ever bigger and better things.
Original 2015 Six to Watch artist Rozi Hathaway was all over the site in 2016 as part of our first Small Press Yearbook, for her many self-published projects like Njálla, Sneaky Business and Ø, for her constant presence at Broken Frontier-related events and, of course, for winning our 2016 Breakout Talent Award against some incredibly tough opposition.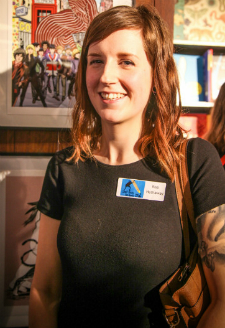 So I could not be more delighted to be putting up this press release and preview from rising micropublishing stars Good Comics. They announce today that they will be publishing a collection of Rozi's work titled Cosmos & Other Stories which will debut at Leamington Comic Con in March.
Rozi's work was praised by none other than Warren Ellis last year and you can read my detailed thoughts on just why her tender storytelling is so worthy of a greater audience in this piece I wrote about her Breakout Talent Award win.
Enjoy some gorgeous art from the book below (click on images to enlarge) and make sure you pre-order this one. It's an absolutely essential purchase. And don't forget that you can discover more about Rozi's work on her site here and follow her on Twitter here.
OUR COMICS ARE GOOD
GOOD COMICS TO PUBLISH A NEW COLLECTION OF SHORT STORIES BY ROZI HATHAWAY
Good Comics is delighted to announce that we will be publishing a new collection of short stories by award-winning cartoonist and illustrator Rozi Hathaway, winner of the Broken Frontier Breakout Talent Award for 2016 and author of The Red Road, Njálla and Ø.
Out 25th March 2017 | 36 pages | Perfect Bound | A5 | £6
Cosmos and Other Stories examines themes of loneliness and longing, with Hathaway's uniquely expressive and dreamy paintwork taking the reader on a journey through various cities, towns, bedrooms and celestial realms. If you've ever been lost in a crowd, stayed up all night to talk to someone long distance, or felt the ache of an absent love, then this collection will speak to you.
Cosmos and Other Stories will debut at Leamington Comic Con on Saturday 25th March 2017, and is available to pre-order from the Good Comics online store (http://goodshop.bigcartel.com) now!
Praise for Njálla:
 'A remarkably pure piece of fabulist storytelling' – Warren Ellis, writer of Transmetropolitan, Gun Machine and Injection
'A stunning synthesis of unearthly mystery and endearing innocence' – Andy Oliver, Broken Frontier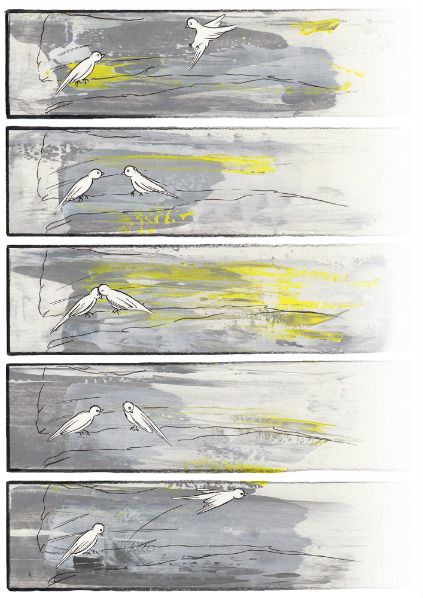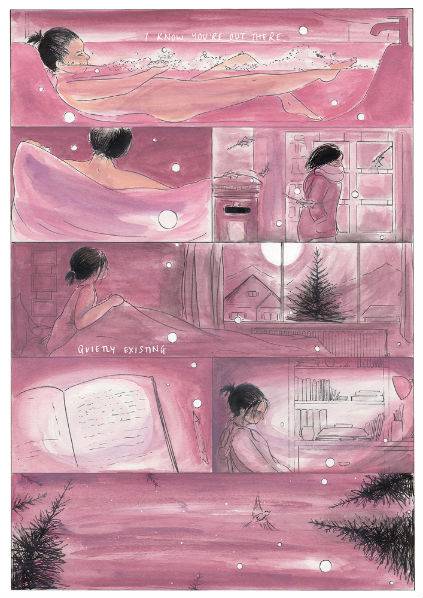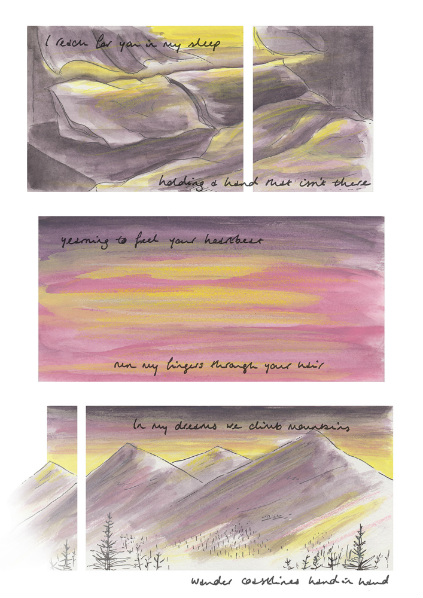 For more on Good Comics follow them on Twitter here.