SHELTER: Early Doors is a profound and emotive story, where paint-strokes portray trauma in such a versatile and up-close way that you cannot help but feel yourself involved. This results in a reading experience that is immersive and memorable. Set in London in 1969, there is a definite otherworldly feel to Sullivan's tale. The watercolour drips with the cloudy weather lingering over the cityscape, luring us into both the scenery and the story.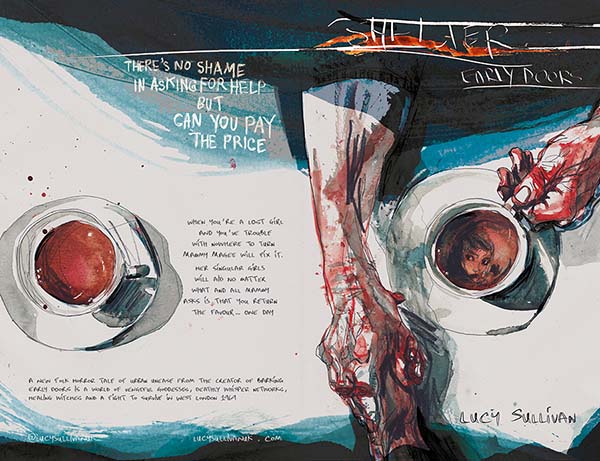 Early Doors presents a mysterious and intriguing tale, where we follow a young woman struggling to survive. She works at the local pub, where she eventually suffers from a trauma that, for the rest of the story, she is trying to recover from – with the help of a coven of women, a bit of witchcraft, and a murder of crows. The cluttered and detailed panels exemplify a city that is overflowing with character and secrecy. The black ink, used liberally throughout Early Doors, shrouds a lot of the artwork in a sombre ambiguity, reminiscent of a misremembered dream, and perhaps representative of the mental repression that can often occur around trauma.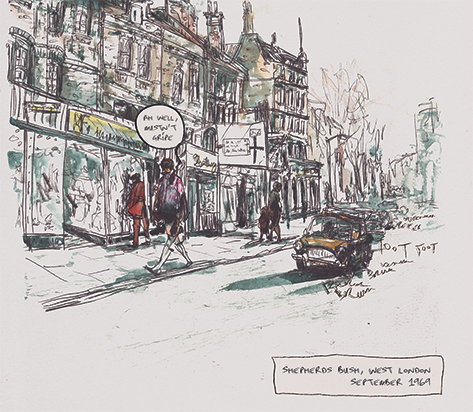 As the narrative unfolds, we can see the often-manifold consequences of such trauma via procedures and repercussions that allow the trauma to persist and entangle itself further into a person's history. As is noted in The Body Keeps The Score, by Bessel A. van der Kolk: "traumatized people chronically feel unsafe inside their bodies: the past is alive in the form of gnawing interior discomfort". This is evoked in the growing appearance of crows within Early Doors. Their dark, inky forms are ever present in the colouring of the panels, and eventually overtake the imagery – and the narrative – in a visceral exemplification of this "gnawing interior discomfort" breaking free.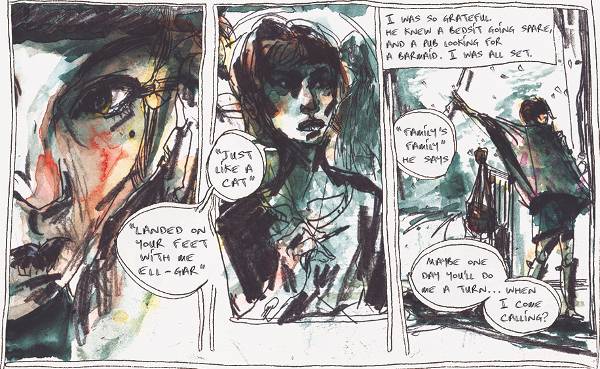 With that in mind, Early Doors shows us that there is transformation beyond trauma, that there is strength in womanhood, and that magic can happen when we least expect it.
Lucy Sullivan (W/A) • Self-published, £5.00
Review by Rebecca Burke