Our friends at Laydeez do Comics have announced the shortlist for their 2019 Laydeez do Comics Award for a graphic novel in progress by a female-identifying UK-based creator. The final six are:
Natalie d'Arbeloff –  'Double Entendre'
Niki Banados –  'Shivers in London'
Maria Flower  – 'A Cinema Near You'
Sophia Luu – 'Keep it in the Family'
Irina Richards – 'Witchmarked'
Jeeti Singh – 'I'll be Fine'
And there's a Judges' Mention for Caroline Grebbell  for 'Good People' as well. Lots more on these talented artists on the Laydeez do Comics site here for you to check out.
The final result will be announced at the Laydeez Weekend Festival over March 30th-31st, as will the Rosalind B. Penfold Prize for "finding your voice over the age of fifty", which will be presented as one of the shortlisted prizes.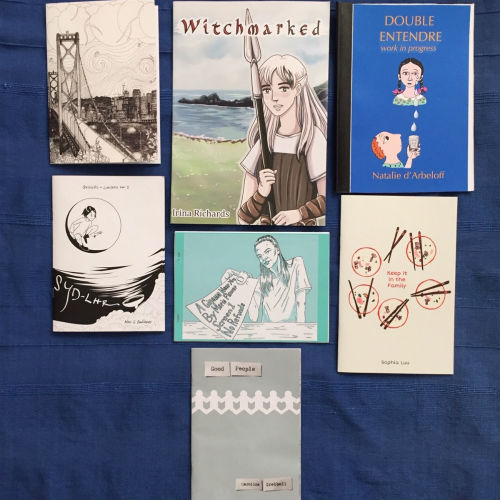 There are still opportunities to book up a Laydeez Review Session with leading practitioners and educators on the Saturday of the festival with the public day being held on the Sunday when there's a chance to look at all the longlisted comics.