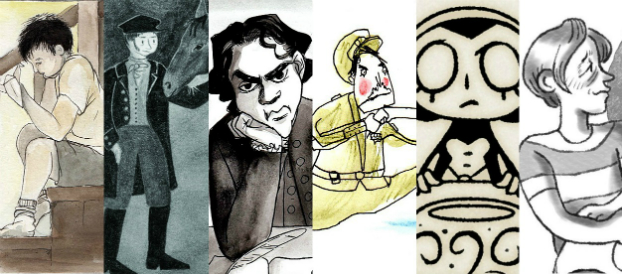 We're delighted today at BF to give you a first look at Danny Noble's striking cover for our first Broken Frontier Small Press Yearbook which features the work of the first group of creators to graduate from our 'Six UK Small Press Creators to Watch' initiative – Noble herself, Rozi Hathaway, Jess Milton, Emma Raby, Alice Urbino and Adam Vian.
The Yearbook was announced at January's Laydeez do Comics meeting (read an illustrated blog of the evening by Bryony Attenburrow here) – a Broken Frontier special with presentations from myself, Rozi Hathaway and Danny Noble. You can see a number of interior pages from the project here which also includes a story from Rebecca Bagley, part of our new 2016 'Six to Watch', and no less than nine back-ups from a yet-to-be-revealed list of established stars to have emerged from the British small press scene over the last few years.
The aim of the Yearbook is to take Broken Frontier's commitment to actively championing and supporting emerging talent to its natural conclusion and provide the ultimate expression of this column's philosophy of "unearthing the gems of the small press". To that end copies will be distributed to selected publishers when it is published. Watch out for a further BF announcement about the guest creators and details about how you can buy a copy very soon.
In the meantime enjoy Danny's cover which perfectly encapsulates the ethos of the project and the Broken Frontier 'Small Pressganged' mission statement.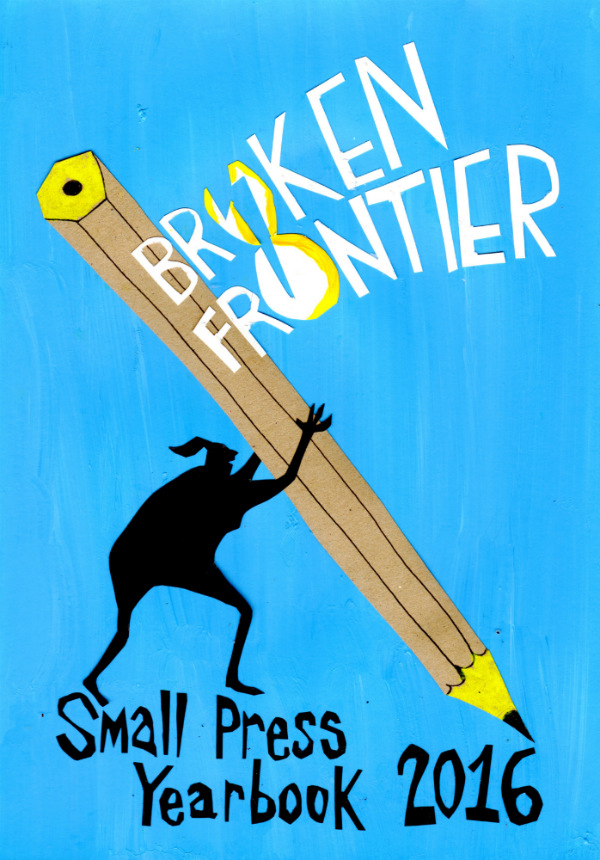 You can follow Danny Noble on Twitter here.
For regular updates on all things small press follow Andy Oliver on Twitter here.