It's certainly been a packed few days of publisher line-up announcements for 2021 and today we have another with this Spring's releases from those indie specialists at Silver Sprocket. As ever, there's lots of alt comics goodness to check out from the San Francisco publisher. Don't forget you can order directly from their online store here.
That Full Moon Feeling by Ashley Robin Franklin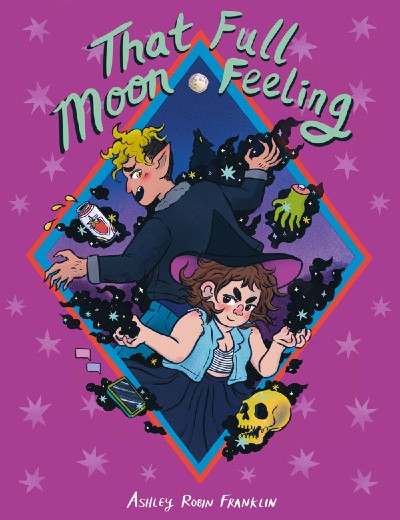 A witch and a werewolf go on three disastrous dates in this magical queer romcom.
Follow along with Suzy & Jada as they navigate online dating awkwardness, hungry monsters, jealous exes, rude skeletons, boring movies, feelings (!!!) & more!
Feb 2021; $14.99; Paperback; 64 full-color pages; 6″ x 8″;  ISBN: 978-1-945509-56-8; Diamond: DEC201668
The Antifa Super Soldier Cookbook by Matt Lubchansky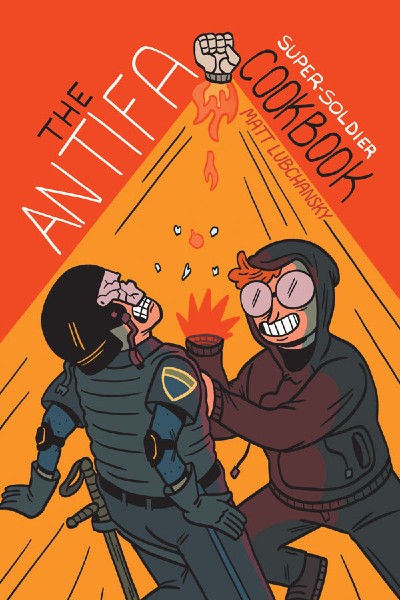 What if everything the right thought about the left was real? Accomplished ANTIFA operative Max Marx is about to get THE big promotion: body augmentation to become a fully-fledged super-soldier in the shadowy organization's never-ending battle to destroy the police, the American way of life, gender, capitalism, and anything else they decide to deem "fascist."
March 2021; $14.99; Paperback; 64 full-color pages; 6″ x 9″; ISBN: 978-1-945509-64-3; Diamond: JAN211538
Heart Shaped Tears by Abby Jame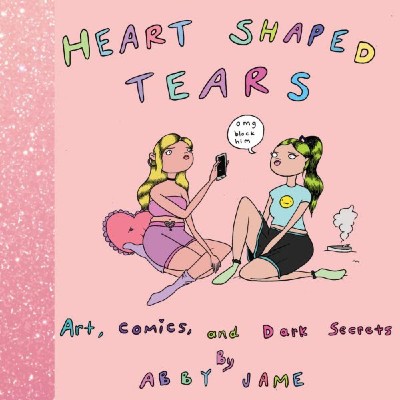 "In the age of the Anthropocene, girls are tired and jaded. And yet, we are the last reminders of glittering purity. Not dumb sexual purity, but light and love, laughing in beds, sneaking out like the most important thing in the entire world is on the other side of your parent's driveway. We feel deeply, we express when we feel like it, we cry Heart Shaped Tears."
Comics and illustrations about aliens, elves and boys who don't text back from the sci-fi sad girl Abby Jame.
April 2021; $24.99; hard-cover; 108 full-color pages; ISBN:  978-1-945509-49-0; Diamond: DEC201667
American Cult edited by Robyn Chapman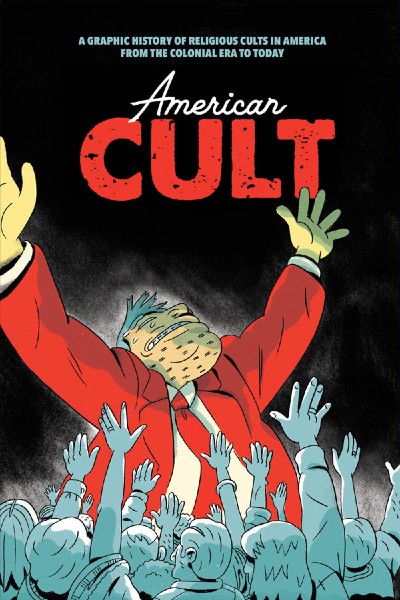 From its earliest days, America has been home to spiritual seekers.
In 1694, the religious tolerance of the Pennsylvania Colony enticed a Transylvanian monk and his forty followers to cross the Atlantic. Almost two hundred years later, a charismatic preacher founded a utopian community in Oneida, New York, that practiced socialism and free love. In the 1960s and '70s, a new generation of seekers gathered in vegetarian restaurants in Los Angeles, Satanic coffee shops in New Orleans, and fortified communes in Philadelphia. And in the twenty-first century, gurus use self-help seminars and get-rich-quick schemes
to evangelize to their flocks.
Across the decades, Americans in search of divine truths have turned to unconventional prophets for the answers. Some of these prophets have demanded their faith, fortunes, and even their very lives. In American Cult, over twenty cartoonists explore the history of these groups with clarity and empathy—looking beyond the scandalous headlines to find the human stories within.
Featuring the talents of cartoonists Steve Teare, Emi Gennis, Ellen Lindner, Rosa Colón, Janet Harvey, Jim Rugg, Andrew Greenstone, Lara Antal, Josh Kramer, Mike Dawson, Ryan Carey, Mike Freiheit, Jesse Lambert, Ben Passmore, Lisa Rosalie Eisenberg, Vreni Stollberger, J.T. Yost, Robyn Chapman, Robert Sergel, Lonnie Mann, and Box Brown.
May 2021; $24.99; Paperback; 208 B & W pages; ISBN: 978-1-945509-63-6